CD Review :: Acid Black Cherry - 『2012』

CD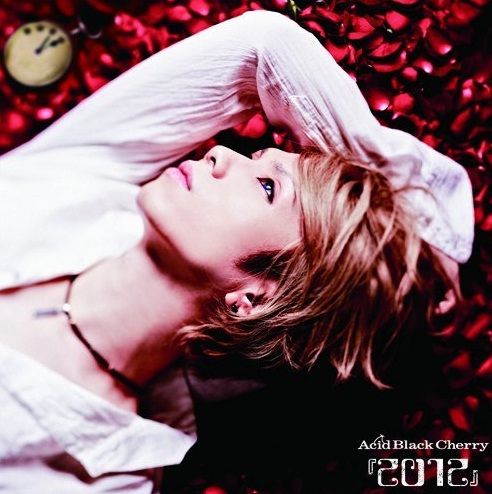 CD + DVD A




CD + DVD B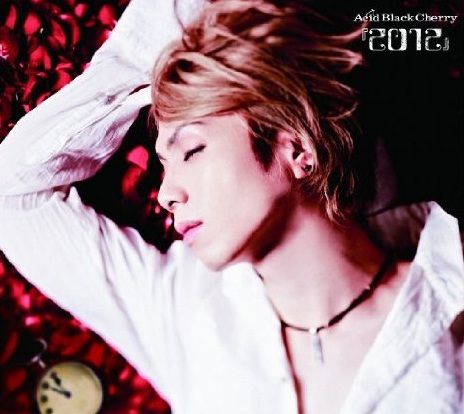 1) ~until~
2) Fallin' Angel
3) in the Mirror
4) Pistol
5) Shoujo no Inori (Girl's Prayer) III ~『2012』ver.~
6) Re:birth
7) Yubiwa Monogatari (Lord Of The Rings)
8) CRISIS
9) ~the day~
10) Sonohi ga Kuru made (Until That Day Arrives)
11) so … Good night.
12) doomsday clock
13) Chou (Butterfly)
14) Yes
15) Shangrila
16) ~comes~


『2012』 is Acid Black Cherry's (ABC) 3rd album & it was released on 21st March .
7 singles are included in 『2012』with his last album release was 2009's Q.E.D. .
All songs were written , composed & produced by yasu with the album concept for 『2012』is "to live" .
Aside from 『2012』 being yasu's very 1st #1 in his music career , 『2012』is also the 1st album to have an introduction & 2 interludes , something that previous albums BLACK LIST & Q.E.D. did not have .
After the introduction ~until~ , the album dives straight into the 1st 2 of 6 new songs which're Fallin' Angel & in the Mirror .
I frankly have no issues with both tracks which're both downright charged up highly energetic rock tunes so I leave them as it's .
After 2 album tracks , the next 3 songs are singles prior to the release of 『2012』 .
Pistol is ABC's 11th single & this single was the 1st of the 5 singles 5 months project that started last Sept all the way to this year in Jan .
In the case of Pistol , it's described as a rock tune with a powerful beat .
Shoujo no Inori (Girl's Prayer) III is ABC's 10th single & in here , it has been given an album version , just like what happened in Q.E.D. where ABC's 6th single Jigsaw received one as well .
In the updated version for Shoujo no Inori III , there's not much difference between the single & album takes but this's something I still like even up to now .
Re:birth is ABC's 9th single & it was used as the theme song for the PlayStation3 game Another Century's Episode : R with this song being the oldest single included in 『2012』 .
Yubiwa Monogatari (Lord Of The Rings) is the 3rd album track & it's quite an interesting song as for starters , there're no drum beats included in Yubiwa Monogatari .
Instead , this track relies on various numerous layers of guitar riffs . Quite unusual but somehow or another , yasu was able to make things work here .
CRISIS is ABC's 14th single & this was the 4th single in the 5 singles 5 months project .
Described as an intensely painful rock tune , acclaimed producer Tetsuya Komuro lends yasu a hand in CRISIS by arranging & composing the track himself .
I remembered when I reviewed CRISIS , I did stated that this was my least fave track outta the 5 singles 5 months project but this has grown on me a significant deal after a period of time .
After the 1st album interlude ~the day~ , in comes the album's last batch of 3 new songs .
The 1st 1 is something titled Sonohi ga Kuru made (Until That Day Arrives) . I really like Sonohi ga Kuru made as this displays such a different style that ABC never undertook until now .
Sonohi ga Kuru made is a really cool track & the added bonus is that for the choir background inspired vocals , it's actually yasu & his backup musicians friends that contributed to it which I thought it's great .
so … Good night. is the 2nd last album track & I think out of all the 6 new songs available in 『2012』 , this probably has to be my fave .
What I like about so … Good night. is that it has a very cheery uplifting sound . Not as happy go lucky driven as Shangrila but still , so … Good night. is a class of its own & I thought the ending of the song is really cute .
With a title like doomsday clock , 1 would expect it will be something very dark & scary & sure enough , it's .
I wouldn't lie that this's my least fave album track as doomsday clock is extremely dark & it scares me a bit on 1st listen .
Somehow I can visualise doomsday clock being slotted in the same music route as Jigsaw with both songs having almost the same music vibe but that's just me .
The next 3 songs are the last 3 singles included in 『2012』 .
Chou (Butterfly) is ABC's 13th single & it's the 3rd single of the 5 singles 5 months project .
Described as a jazzy , rock no. , the song fuses a slight swing melody with driving guitars & just like Black Cherry , Chou is written from a girl's persepective .
Yes is ABC's 15th single & this's the last single of the 5 singles 5 months project .
Described to be the ultimate love ballad , Yes is definitely still a big yes to me & I feel that it's the perfect single to conclude ABC's 5 singles 5 months project with Yes being so emotionally driven & lyrically beautiful .
Shangrila is ABC's 12th single & this's the 2nd single of the 5 singles 5 months project .
It's also the last song included in 『2012』 prior to the album's 2nd interlude ~comes~ in which ~comes~ serves as the finale no. in the tracklist .
Described as a refreshing & positive song which combined both rock & orchestra sounds , Shangrila is my fave track outta the 5 singles 5 months project simply because this's a music style ABC has never undertook & who knew that yasu's able to nail this happy cheery no. with plenty of gusto .
Considering that ABC's singles discography doesn't have that much songs which falls on the happy go lucky category , Shangrila is for sure a definite keeper & I think it's the ideal track to conclude 『2012』 before ~comes~ .
After a 3 years long wait , Acid Black Cherry returns in fine form with this latest album offering , 『2012』.
Close to being in the music business for 13 years , yasu has finally paid his dues & attained a very long overdue if not well deserved 1st #1 for 『2012』 .
As an ABC fan , I'm extremely happy for yasu as he really worked very hard in his solo project since he started it close to 5 years ago . Music wise , 『2012』is a very well produced solid album from the start til the end .
Unlike BLACK LIST & Q.E.D. which are not really that much of my liking , 『2012』 blows away the competition with this album being ABC's most musically diverse sounding to date .
The 1st 1/2 of 『2012』 takes on a straight up no offense rock music route but it's the 2nd 1/2 of the album that is my fave , with plenty of different music genres thrown in & this showcased how versatile yasu's .
The only slight minor drawback I have for 『2012』is that I feel the singles & album tracks should have been more 'mixed up' together as I slightly dislike that each of them seems very segmented if not enclosed from each other .
With that said , 『2012』is 1 album that I really enjoy & hats off to yasu for doing everything hands on his own .
From writing to composing to arranging & even producing , 『2012』is 1 well rounded record worth checking out for the year .