CD Reviews :: ayumi hamasaki - A BEST 2 -BLACK- & A BEST 2 -WHITE-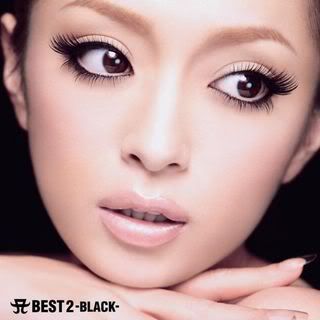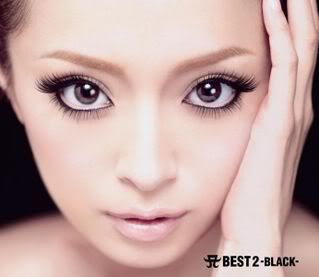 Tracklist :

1) Dearest
2) CAROLS
3) No way to say
4) HANABI (Fireworks)
5) walking proud
6) Free & Easy
7) Endless sorrow
8) Because of You
9) About You
10) GAME
11) is this LOVE ?
12) HANABI ~episode II~ (Fireworks ~episode II~)
13) NEVER EVER
14) HEAVEN
15) part of Me
16) Memorial address
A BEST 2 -WHITE- ::
CD Cover (First Press) :
CD Cover (Second Press) :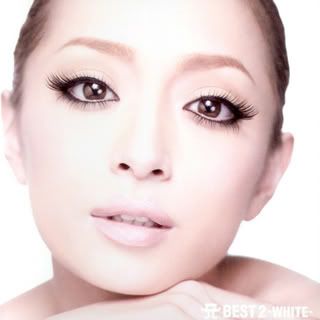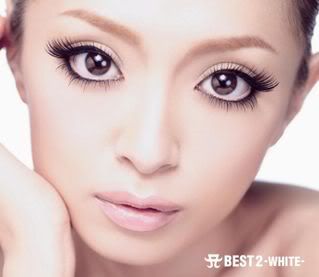 Tracklist :

1) evolution
2) Greatful days
3) independent
4) Humming 7/4
5) UNITE !
6) Real me
7) my name's WOMEN
8) ourselves
9) INSPIRE
10) STEP you
11) July 1st
12) fairyland
13) Voyage
14) Moments
15) A Song is born
A BEST 2 -BLACK- & -WHITE- is the 3rd installment Best of compilation released by Ayumi Hamasaki . Warner Music S'pore who distributes her albums in S'pore , only released the CD + 2 DVD set & covers respectively for both Black & White so needless to say , they didn't manufactured just the CDs alone .
You might be wondering what's the difference between the Black & the White compilations ? Simply put , A BEST 2 -BLACK- contains songs with "painful/heartbroken" lyrics while A BEST 2 -WHITE- contains "Light" songs with "bright/cheerful/upbeat" lyrics .
It has been almost 6 years since Ayumi's very 1st greatest hits compilation which was her best selling album to date A BEST which sold over 4 million copies in Japan alone & it's no wonder that fans have put that the double compilation A BEST 2 is 1 of the most anticipated albums from Ayumi which contains songs that she has released since her Evolution days ie. from her 4th album I am ... all the way to her 7th album (miss)understood so songs are absent on the tracklisting from her latest 8th album Secret .
& surprisingly White is currently selling better than Black in Japan which both debuted at No 1 & No 2 at the Oricon album chart when it was released on 28th Feb '07 & subsequently both swooped places around which eventually means that Black & White have/had gone to No 1 on the charts . I have no idea why but honestly I find the tracklisting of White a bit disappointing as compared to Black which I think the tracklisting's great.
It's probably due to the fact that I'm not that familiar with songs that she has released from her I am ... & RAINBOW CDs which explains why . I'm more familiar with songs from her Memorial address EP & subsequent releases MY STORY & (miss)understood.
If you ask me to choose between White & Black , I definitely would say Black simply because I adore the tracks found on there big time so I guess if I'm having a depressing/emo period , I just plug that in & naturally I wasn't surprised when Dearest kicked start things as it's 1 of my fave Ayumi songs .
Another thing about Black's that there's a new track found on the CD which's the last track called part of Me . It's an excellent song & you should see the video , it's AWESOME & I think it's 1 of the best Ayumi videos I have seen recently .
If I have another grouse to pick on , it's that how come Moments & Voyage are doing in White ? I thought both are quite emo so I was surprised to find them in White instead in Black . Also surprisingly , songs that she had released such as alterna , Bold & Delicious , Pride & forgiveness are sorely missing & seems to me that tracks from her (miss)understood album only make up a minority in both the tracklistings of Black & White .
& there were a few tracks in both Black & White that didn't sit well with me such as NEVER EVER , Free & Easy , A song is born . The video for Free & Easy's depressing as well so I didn't include these 3 tracks inside my mp3 .
In conclusion , if you want to savour the tracks that Ayumi has released so far in her career , do yourself a flavor , just go & get the 2 A Best 2 compilations & also her debut greatest hits A BEST as it contains all of the fans's favourites on there with 3 tracks boosted with new vocal mix in the form of A Song for XX , Trust & Depend on you .