CD Review :: Ken Hirai - JAPANESE SINGER

CD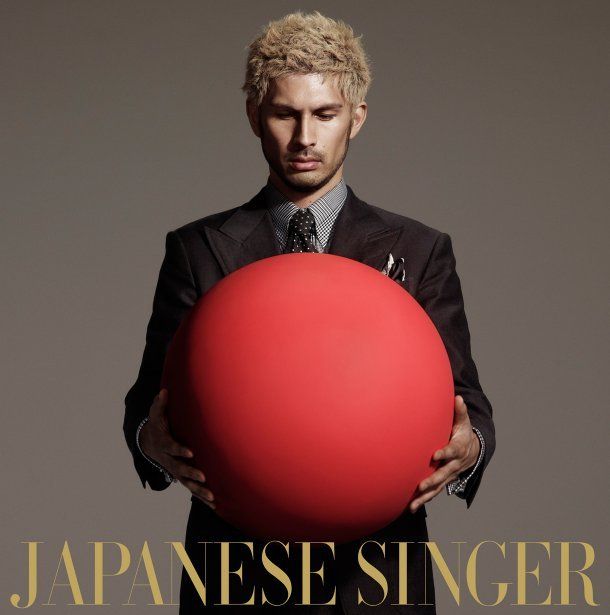 CD + DVD A ; DVD material contains footages taken from Ken's Ken Hirai 15th Anniversary Special!! Vol.4 concert which was held at Kyocera Dome Osaka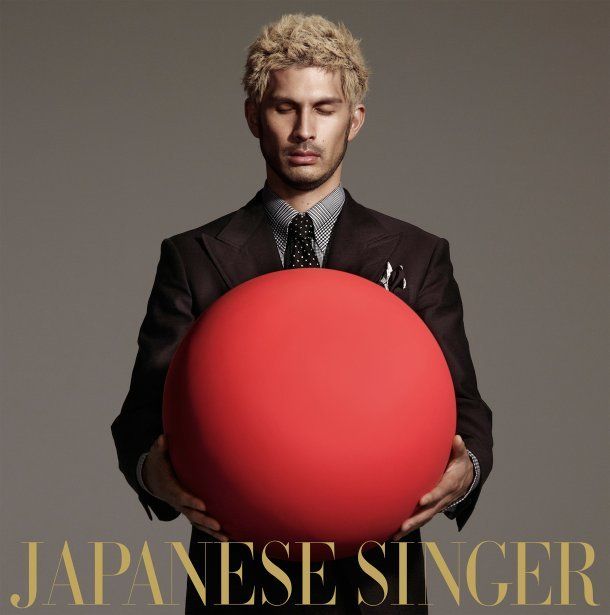 CD + DVD B ; DVD material contains music videos of the 5 singles included in the album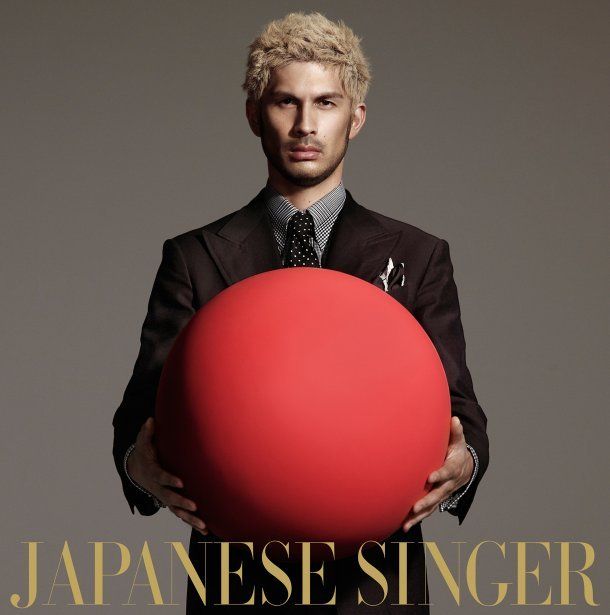 1) Sing Forever
2) Itoshiki Hibi yo (Oh Endearing Days)
3) CANDY
4) Onegai (Please) Jury☆
5) Boku wa Kimi ni Koi wo Suru (I Fall In Love With You)
6) Sayonara (Goodbye) ・My Love
7) R&B
8) Girls 3x
9) Aishiteru (I Love You)
10) BLIND
11) Miss Summertime
12) Yume no Mukou de (The Other Side Of Dreams)
13) Anata to (With You)

JAPANESE SINGER is Ken Hirai's 8th album & it was released on 8th June .
Ken's last album release was 2008's FAKIN POP & in JAPANESE SINGER , it contains 5 singles & 8 new songs .
On the jacket cover , Ken is holding a red ball . According to him , it expresses the symbol of many important things , such as Japan , Earth , the heart .
The 1st 3 songs in the tracklist are singles that Ken has already released prior to JAPANESE SINGER .
Sing Forever is Ken's 32nd single & it was released as a celebration of his 15th anniversary as an artist last year .
I think it's nice to kick things off with Sing Forever as this's a song that I'm still not bored with up to now , with it being a simple straightforward soulful track .
Itoshiki Hibi yo (Beautiful Days) is Ken's 34th single & it was used as the theme song for the 2nd season of the TBS drama JIN .
This's Ken's latest single release before he released JAPANESE SINGER & I can't help but feel so in awe when Ken belts out such a power ballad as I still feel ballads is his forte after being in the business for so long .
CANDY is Ken's 30th single & out of the 5 singles that made the cut in the album , this has to be my least fave .
Even though CANDY was released close to 2 years back , there's just something about CANDY I don't like even up to now , as it feels as though Ken is not comfortable in trying such a bold daring style .
Onegai (Please) Jury☆ is the 1st new song & this's some groovy stuff Ken has come up with ! I feel this's probably 1 of my fave album tracks as it's just a very catchy memorable tune & I definitely like it on 1st listen .
Also , what I like about Onegai Jury☆ is that it's 1 of those songs that puts people in a very dancey happy mood too & I definitely can see this song being played in a swinging bar .
Boku wa Kimi ni Koi wo Suru (I Fall In Love With You) is Ken's 31st single & it was used as the theme song for the movie Boku no Hatsukoi wo Kimi ni Sasagu starring Inoue Mao .
Out of the 5 singles included in JAPANESE SINGER , Boku wa Kimi ni Koi wo Suru is Ken's most successful single , in terms of sales & charting power & it's easy to see why so .
Boku wa Kimi ni Koi wo Suru is an enduring ballad & the lyrical content is really touching/emotional . It's not as heartfelt/depressing unlike Itoshiki Hibi yo but still this does nicely for Ken & it also fits the movie theme concept for Boku no Hatsukoi wo Kimi ni Sasagu very well .
Sayonara (Goodbye) ・My Love is the 2nd album track & this's quite a good mid tempo tune .
The prominent issue going on for Sayonara ・My Love is the melody which's a simple fuss free soulful tune & Ken's vocals easily transforms an understated song into something memorable .
R&B & Girls 3x are the next 2 album tracks . These 2 songs frankly are somewhat the odd ones out in JAPANESE SINGER due to the fact that they're pretty experimental if not randomly slotted/allocated in the tracklist .
I'm not sure if it's a good or bad thing . On 1 hand , I give Ken credit for doing something different from what he usually does but long time fans of him probably will give both songs a thumbs down for being too different & they might prefer him to stick to what he does best .
Aishiteru (I Love You) is Ken's 33rd single & it was used as the theme song for the film Ghost Mou Ichido Dakishimetai , which is a Japanese remake of the 1990 American film Ghost .
This is the last single included in the album & there's just something haunting/charming about Aishiteru . It's not as emotional driven as Itoshiki Hibi yo but still this's something I don't mind to listen to .
The last 4 songs are the last 4 album tracks before JAPANESE SINGER wraps up .
BLIND is quite an interesting song . I wasn't sure what to expect but it's somewhat quite memorable & catchy with such a lush piano driven melody to boot .
Miss Summertime follows after BLIND & I feel Miss Summertime is 1 of my fave tracks in JAPANESE SINGER as it's a hot track .
Not as heavy upfront upbeat as CANDY & fake star but still , there's something about Miss Summertime that I like & I even can detect a little bit of Carribean sounds in here which's cool .
The final 2 songs on JAPANESE SINGER are ballads .
Yume no Mukou de (The Other Side Of The Dream) is the only album track that gets a music video & it was used as the theme song for the movie Hoshi Mamoru Inu which starred Nishida Toshiyuki .
I find Yume no Mukou de a sweet sincere mid tempo R&B ballad . It's not as depressing sounding as Ken's other ballads but in Yume no Mukou de , it feels quite uplifting & inspiring & I can understand why it gets a music video as it deserves so .
Anata to (With You) is the last song in the album & just like Yume no Mukou de , it's a ballad .
Except in this case , Anata to takes on a more fuss free back to basics route in the sense that it's simply just Ken being backed up musically with a simple under-stated piano melody .
I didn't like Anata to at 1st but I appericate the simplicity state Ken gives in here , which I feel it's nice to conclude JAPANESE SINGER with such a music style .
After being in the business for close to 16 years , Ken Hirai is still 1 of the most respected & dedicated R&B male solo artistes in the JPop world & I guess it's evident in JAPANESE SINGER .
Ken takes his time to release a new album each time it happens since his last album FAKIN' POP was released 3 years back .
To me , I feel JAPANESE SINGER is much more musicially versatile since there were less album tracks available in FAKIN' POP . Some of the tracks in JAPANESE SINGER are pretty experimental but I have to give credit to Ken for trying his best to stay true to himself as much as possible in this cutting throat fickle minded music world .
I've been a fan of Ken's music for close to 5 years now & I'm glad he's still around in making/releasing simple old school R&B soulful tunes which's what he does best at the end of the day .