Sunday, September 30, 2018
Kobukuro - Harebare
Harebare is a song by Kobukuro & it was released digitally on 17th Sept .
The release of Harebare to celebrate Kobukuro's 20th anniversary in the business .
Knowing that it has been 20 years since Kobukuro graced their presence in the music industry is quite mind blowing & for them to release the empowering Harebare , it's a great look back on how far they've come from their humble indie days until now .
I've supported & listened to Kobukuro for almost 10 years and it has been a great joy supporting them in whichever way I can possible . Not a lot of people might like their style of music as it's quite folk driven but for them to be doing this for so long , they definitely are doing something right .
Kobukuro will release their 30th single Kaze o Mitsumete on 4th Nov & no doubt it's another release I look forward to .
With that said , happy 20th anniversary Kobukuro !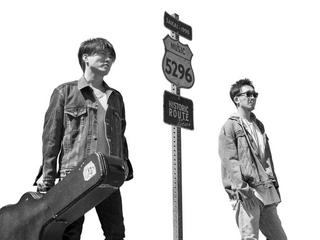 Thursday, September 27, 2018
CD Review :: KAT-TUN - CAST

CD
CD + DVD A
CD + DVD B
Standard tracklist for all 3 versions
1) DIRTY, SEXY, NIGHT
2) Ask Yourself
3) FIRE STORM
4) READY FOR THIS!
5) Don't wait
6) Negai
7) MoonLight
8) One way love (Kamenashi Kazuya's solo)
9) Believe it
10) vivid LOVE
11) Tsuite Oide
12) World's End. (Ueda Tatsuya's solo)
13) Be alive
14) Marionation (Nakamaru Yuichi's solo)
15) Brand New Me
16) New Genesis
17) Unstoppable
Bonus tracks :
18) Ai no Okage (CD Only Track)
19) Kun (CD + DVD B Track)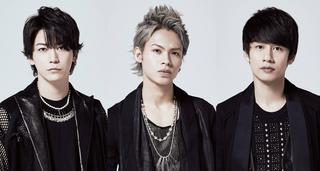 CAST is KAT-TUN's 8th album & it was released on 18th July .
This's KAT-TUN's 1st studio album since 2014's come Here and their 1st album as a trio .
Only 1 single Ask Yourself is included in CAST while 2 album tracks have a music & a short drama film made respectively .
2 bonus group tracks are included in 2 different versions of CAST . Besides the inclusion of a lot of new group album tracks , 3 solo songs are also included in CAST which they will be reviewed separately .
Kicking things off in CAST is the sexy sounding DIRTY, SEXY, NIGHT which brings me back to mind SHOT! , which's still an excellent album track from KAT-TUN's 3rd album KAT-TUN III -QUEEN OF PIRATES- .
For starters it's rare for KAT-TUN not to make a music video for an album opening number as that has been the case for their last few studio albums but that did not happen for CAST .
I find that a bit of a shame as I feel that DIRTY, SEXY, NIGHT should have a video made as it's quite a strong memorable opening number .
Ask Yourself is KAT-TUN's 27th single . The only single included in CAST & also the 1st comeback release as trio KAT-TUN , the song was used to promote the drama FINAL CUT , starring member Kamenashi Kazuya .
The sexy & melodious tune is atypical KAT-TUN . The lyrics of Ask Yourself expresses the feeling of continually forging a path & believing in the future as you walk on into tomorrow .
The next 2 album tracks are 2 of my favourite songs in CAST with both back to back no.s really memorable strong sounding upbeat ones .
When I 1st heard FIRE STORM , I already love it on 1st listen as it has such a cool futuristic sounding melody & a video should have been made for it as it deserves so .
Likewise for READY FOR THIS! , it's an in your face uptempo song that's real catchy .
Don't wait & Negai are 2 of CAST album tracks that almost can be considered as ballads as they're 2 of the more slower sounding songs . After 4 upbeat no.s , it's nice to slow things down slightly with both Don't wait & Negai .
The pace is picked up again with MoonLight which has a cool Spanish flair .
So far the album tracks in CAST are pretty good but unfortunately the next 3 album tracks I feel are some of the more weaker songs .
Believe it is ok but I was quite bored with it as I don't find anything special about the song . However I like vivid LOVE & on the other hand , Tsuite Oide was an almost borderline album filler track for me .
Oddly & strangely , it took KAT-TUN until track 13 in CAST to go full rock in the form of Be alive and when the electric guitar riffs kicked in , it's quite a good song overall .
The last 3 album tracks in the standard tracklist of CAST are a great way to conclude the album starting with the chilled out mid tempo song Brand New Me which's followed by New Genesis which's another cool futuristic sounding no. just like FIRE STORM .
Wrapping things up in CAST is Unstoppable & it's also the main album track that has a video made .
It's very evident on why Unstoppable had a video made cos it has a fantastic melody and I love the usage of violin strings that's used in both the introduction + ending of the song .
I thought Ask Yourself was addictive but Unstoppable is on par if more catchier . I said earlier on that I thought it's unusual for KAT-TUN to slot Unstoppable as the last song in CAST's standard tracklist but I guess they decide to save the best for last ?
2 bonus tracks are included in 2 different versions of CAST . Ai no Okage is included in the CD only version while Kun is only available in the CD + DVD B version of the album .
For Kun , a short film starring all 3 members was made which centred on the song .
Between both bonus tracks , I prefer Kun a lot more & I don't find anything special on what Ai no Okage had to offer .
On the other hand , Kun is a mid tempo song & it's interesting that KAT-TUN chose to make a short movie based on it as this's something they have not done before , until now .
Lastly , here're my opinions towards the 3 solo songs in CAST :
One way love (Kamenashi Kazuya)
I frankly was very surprised with Kame's latest solo song as One way love is sung entirely in English/Engrish .
Despite that , Kame's English pronunciation is pretty good . Lyrically some parts of One way love is quite cheesy but the main emphasis of the song is so sweet .
World's End. (Ueda Tatsuya)
My least favourite solo in CAST , I was really hoping for once Ueda would not release another rock driven song but unfortunately that's not the case .
It has been years since Ueda last released a ballad solo song & he should do that again . World's End to me is just noise & not something I enjoy .
Marionation (Nakamaru Yuichi)
Just like Kame's One way love , I was also surprised with Nakamaru's latest solo number & for this , he had a hand in co-writing Marionation .
Nakamaru's solos all the while consistently have been good but something about Marionation has an extra edge as compared to his past solo tracks , making this a really stand out solo of his .
===
KAT-TUN releases their 1st album in 4 years ! Having returned from hiatus earlier this year with the single Ask Yourself , KAT-TUN moves forward as a 3 member group with their latest album offering CAST .
Before listening to CAST , I wasn't sure what to expect especially since this's the 1st album release by the now trio KAT-TUN .
KAT-TUN's comeback single Ask Yourself was well worth the wait so for them to jump straight into a new album so soon after that , I was sceptical but after hearing the new material in CAST , most of my scepticism were put in place as it was better than what I expected .
Besides Unstoppable , there were many other great album tracks that I personally feel that KAT-TUN should have made videos of , such as FIRE STORM & New Genesis . And it has been a long time that I kept listening to a KAT-TUN album repetitively too .
That's not to say CAST is an all rounder release . The 2nd 1/2 of the album had some weak sounding group tracks which I think they were slotted in for the sake of doing so but aside from that , it's a commendable effort from the now trio KAT-TUN .
When I reviewed/wrote about Ask Yourself , at that time I wondered if it was possible for KAT-TUN to put out an album & I've gotten my answer with CAST and it's a definite yes !
I look forward to see what KAT-TUN will release in the near future but for now , CAST overall on whole is worth the 4 years wait & despite the challenges the group faced over the past decade or so , I'm proud that they decided to stick together as end of the day , their long time fans like myself would support them no matter what .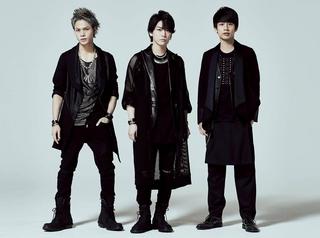 Saturday, September 22, 2018
CD Review :: SID - Ichiban Sukina Basho EP

CD
CD + DVD
1) VOICE
2) reverb
3) Sono Mirai e
4) Rubber Sole
5) Ichiban Sukina Basho
Ichiban Sukina Basho EP is SID's 1st mini album & it was released last month on 22nd Aug .
SID did 2 tours with the same title in 2008 and 2010 . Now they decided to not only use it as the title of their current ongoing sold out tour but also the title of their new mini album as well .
No singles are included in Ichiban Sukina Basho EP . A video was made for Ichiban Sukina Basho (song) & it's the only track that received it .
All 5 songs in Ichiban Sukina Basho EP were written by vocalist Mao & here're the composer credits for each of the songs as follows :
1) VOICE - Aki
2) reverb - Shinji
3) Sono Mirai e - Aki
4) Rubber Sole - Yuya
5) Ichiban Sukina Basho - Yuya
Celebrating their 15th anniversary this year , SID returns to the band's indies era theme of "favourite places" for the latest release , the mini album Ichiban Suki na Basho . The ambitious work has 5 songs including VOICE & reverb .
Considering that SID has been in the industry for 15 years , it's surprising that they have not released a mini album until now .
I think that all the songs in Ichiban Sukina Basho EP are pretty good as you have a good range of hard rock songs & also mid tempo tracks .
For me , I personally like Sono Mirai e & Ichiban Sukina Basho a lot and I'm not surprised Ichiban Sukina Basho had a video made because I feel it's the best track out of the lot .
Also , the accompanied video for Ichiban Sukina Basho is very touching and long time fans who watch it will no doubt be touched by the video contents as it's dedicated to them .
It's heartening for me to support SID for almost 10 years & in this case , good things come in small packages which definitely applied to Ichiban Sukina Basho EP .
Here's to another 15 more years for SID !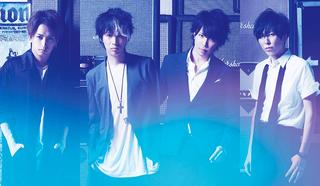 Monday, September 17, 2018
CD Review :: Aoyama Thelma - HIGHSCHOOL GAL

CD Limited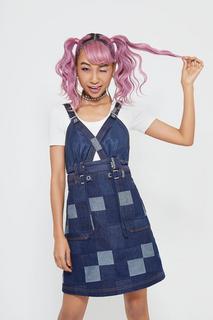 1) Sekai no Chushin ~We are the world~
2) poppin' Feat Kato Miliyah
3) Madabaka
4) sweet sweet days 
  5) talk s2 me
6) ONIGIRI
7) Boonshakaraka
8) hEy bOi
9) Day & Night
10) Best Friend
HIGHSCHOOL GAL is Aoyama Thelma's 6th album & it was released on 25th July .
No singles are included in HIGHSCHOOL GAL and Aoyama's previous studio album release was last Sept's 10TH DIARY .
The concept of Aoyama's new album is the respect for music that she developed during her high school days .
Besides this , HIGHSCHOOL GAL contains songs of various genres from reggae to hip hop to R&B .
Kicking things off in HIGHSCHOOL GAL is Sekai no Chushin ~We are the world~ which's the album lead promo track .
Before the physical release of HIGHSCHOOL GAL , Sekai no Chushin ~We are the world~ was 1st released digitally on 28th May .
The only song to get a video , Sekai no Chushin ~We are the world~ is a high energy party anthem that channels the club music beats and boom of 1999 .
For Sekai no Chushin ~We are the world~ , Aoyama challenged herself to "para para sound" & she uses words that are symbolic to the gyaru culture in the lyrics .
Poppin' is the only song in HIGHSCHOOL GAL that is a collaboration and for this , it features Kato Miliyah .
This's the 2nd time that Aoyama & Miliyah work together after 2014's I'll be there with you that also featured rapper AI & it was included in Miliyah's 10th anniversary concept album MUSE .
Oddly I couldn't really hear Miliyah's vocals that much in Poppin' , maybe because this song is mainly rap driven and in the midst of things , Miliyah got lost in the track .
From a rap driven song to another different music style present in HIGHSCHOOL GAL is Madabaka which's very Bollywood inspired . Immediately when the song kicks in , it's in your face even though it could get a bit annoying .
The next song sweet sweet days is a mid tempo R&B number which's followed by talk s2 me that has a chilled out melody .
With a song title like ONIGIRI , I didn't know what to expect and unfortunately it's 1 album track I dislike as I don't like the way Aoyama sings & raps in it .
On the other hand , Boonshakaraka is something that I actually quite like . It might sound like a generic reggae reject but it's 1 of those songs that I would consider to listen during a guilty pleasure .
hEy bOi is another R&B mid tempo song but for this , I don't find anything special about it .
Day & Night is the 2nd last song in HIGHSCHOOL GAL and this's the only album song that's closest to be considered as a ballad .
Concluding things off in the album is Best Friend . HIGHSCHOOL GAL started off with a strong sounding uptempo song so I guess it makes sense for Aoyama to wrap things up with an equally memorable R&B upbeat track .
Aoyama Thelma revives the music that influenced her in high school in her new album . Filled with club music flavour , HIGHSCHOOL GAL's edgy pop numbers incorporate reggae , R&B and hip-hop elements .
10TH DIARY was something that I didn't quite like on whole so I didn't know how HIGHSCHOOL GAL might sound like seeing that both back to back albums didn't had any singles included , same thing goes for Aoyama's 4th album Lonely Angel .
The type of music sounds found in HIGHSCHOOL GAL most definitely brought back lots of old memories for me especially Sekai no Chushin ~We are the world~ as the para para dance boom was big during the 90s .
I don't like all the songs in HIGHSCHOOL GAL but the ones I kind of enjoy , they're not bad & ironically , the weakness in this album are the mid tempo songs which I found it to be quite uninspiring .
That said , HIGHSCHOOL GAL will not be an Aoyama album I would recommend for a 1st timer to get into as I find it overall to be quite clunky .
But between 10TH DIARY & HIGHSCHOOL GAL , I prefer HIGHSCHOOL GAL a bit more as it has a more wider range of different music genres .
I just hope for Aoyama's next music release , it would be more well put together & the type of music styles found in HIGHSCHOOL GAL is proof that what might be cool back during the 90s sometimes not necessary will age well over the course of time .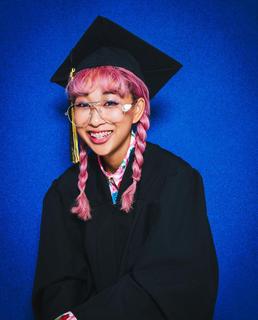 Thursday, September 13, 2018
ayaka & KREVA - Glory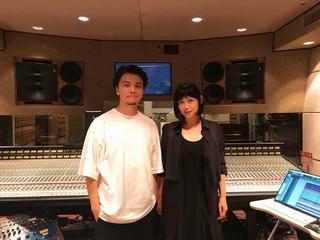 Glory is a duet song by ayaka & KREVA which was released digitally last month on 31st Aug . This is the 2nd collaboration that ayaka put out this year , after Heart Up with Miura Daichi .
This song was originally performed just once at KREVA's 908 FESTIVAL 2017 event that was held last September . At the time , ayaka was thrilled to be invited to perform at 908 FESTIVAL 2017 & as such , she wanted to do something that would make the crowd happy . She made a demo of Glory while imagining that she was singing together with KREVA . After receiving the demo , KREVA wrote the lyrics & arranged the song .
At this year's 908 FESTIVAL 2018 , ayaka & KREVA sung Glory together .
KREVA is a rapper so his music style is completely different from ayaka . I think I would have like Glory a lot more if there wasn't so much rapping from KREVA but ayaka's vocals were on point in the song .
Given a choice , I prefer Heart Up but Glory is a commendable effort as this's something I feel ayaka would not undertake on her own as it's not her music style .
Perhaps ayaka would consider to do another duet with Kobukuro once more as their 2 duets they did years ago are still tops or maybe ayaka should duet with a female artiste for a change .
On a side note , ayaka will release her new album 30 y/o on 14th Nov & it reminds to be seen if Glory will be included in the new album .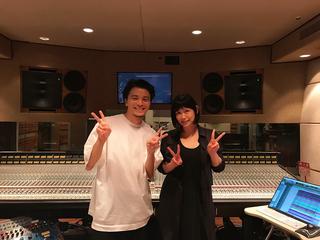 Monday, September 10, 2018
BENI - PULLBACK
PULLBACK is a song by BENI that was released digitally last month on 29th Aug .
BENI started releasing 4 songs digitally within the next 4 months starting from July until next month .
SUNNY BOY worked on PULLBACK & the song is described as an R&B no. .
The digital cover of PULLBACK was created by THE TAXi FILMS who also worked on the digital cover of Chasin' Feat IO .
I didn't quite like BENI's last 2 songs she released digitally ie. Chasin' & READY25 but PULLBACK is slightly better .
Unlike the cheery upbeat mood that both Chasin' & READY25 had , that's not the case for PULLBACK with it being quite a emo mid tempo driven song & this's something I felt that I like on 1st listen .
Here's hoping the next 2 songs BENI will release this & next month will be good too .
Wednesday, September 05, 2018
Fukuyama Masaharu - Koushien
Koushien is a song by Fukuyama Masaharu that was released digitally last month on 27th Aug .
This's the 2nd song Fukuyama was released digitally this year , after April's Rei -ZERO- .
Koushien was chosen to be used for 2018 National High School Baseball Tournament 100th summer + NHK High School baseball relay song .
The digital cover is a young Fukuyama which he used to play softball during his schooling days .
Even before finding out that Koushien was a promo tie in , it has a strong upbeat sports sound which's different from Rei -ZERO- , in a good way .
And based on the TV performances I've seen of Fukuyama performing Koushien , it's quite cool as I didn't expect the song melody to be quite musically complex with many musicians that play a wide variety of instruments for it .
I thought Fukuyama will not be that musically active this year but with him releasing 2 songs digitally , it's better than nothing and both Rei -ZERO- + Koushien are pretty good .