abingdon boys school - Valkyrie (JAP's B-side)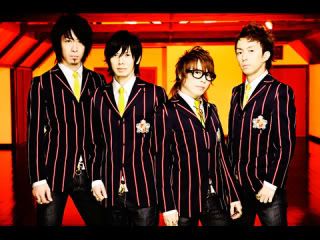 Valkyrie is found as the B-side tune in abingdon boys school's 6th single JAP which was released yesterday .
In keeping the trend in line with the band's unofficial 'policy' to dish out full English B-sides , Valkyrie follows suit in this case .
What makes Valkyrie unique as compared to the band's previous B-sides is that if you stay tune after the 2nd chorus , you can hear a lady voice in the background who's the very same person who did some background speaking for their 2nd single HOWLING & also DOWN TO YOU & she goes by the name of Lynne Hobday & that adds a nice touch & edge to Valkryie .
As always , abingdon boys school has delivered another rocking great single . Immediately when I 1st heard JAP way back last year , I knew it somehow or another , it has the potential to do well & so far it's judging from its chart performance run on the Oricon at this point in time .
I'm not sure if they will be releasing another new single as I think a 2nd album's kinda overdue to a certain extent .
But regardless of which , I will be waiting in anticipation for what future things that they have up their sleeves .
At the meantime , I will enjoy listening to their latest offering in the form of JAP !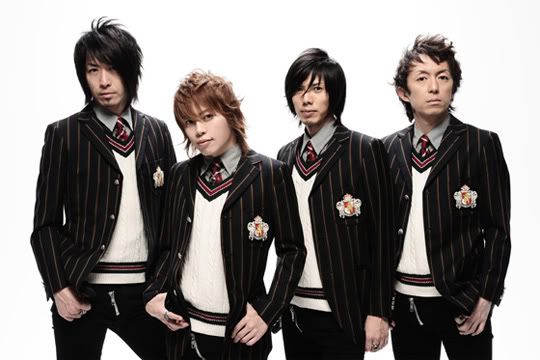 ARASHI - Ashita no Kioku (Memories Of Tomorrow)


Ashita no Kioku (Memories Of Tomorrow) is the 1st A-side of ARASHI's 26th single Ashita no Kioku / Crazy Moon ~Kimi wa Muteki~ which will be released on 27th this month .

The song serves as the theme song for fellow member Sakurai Sho's brand new drama ie. the 2nd season of The Quiz Show (in which Kanjani∞'s Yokoyama You has a supporting role in it) .

YesAsia describes the song as a mid-tempo number with a beautiful , dramatic melody & poignant lyrics about being at a crossroads between the indelible past and the hope of tomorrow .

Ashita no Kioku was played yesterday on Aiba Masaki's radio show Aiba Masaki no RECOMEN ! Arashi REMIX & as expected it's a sharp contrast to the 2nd A-side , the 80's sounding Crazy Moon ~Kimi wa Muteki~ .

The mood presented by Ashita no Kioku is a mid tempo ballad & I frankly think that it's 1 of the more serious ballads that ARASHI has released to date .

It's more tone down than truth but this's still a great listen & like what YesAsia mentioned , the melody's just gorgeous to boot .

Just when you thought that Believe / Kumori Nochi , Kaisei was an unstoppable single , in comes another great one that ARASHI has delivered in the form of Ashita no Kioku / Crazy Moon ~Kimi wa Muteki~ .

I frankly wonder if Ashita no Kioku / Crazy Moon ~Kimi wa Muteki~ is able to sell more than its previous double A-side counterparts in due time when Ashita no Kioku / Crazy Moon ~Kimi wa Muteki~ is released on 27th this month since Believe / Kumori Nochi , Kaisei is Japan's top selling single at this point in time but I wouldn't be surprised if that can happen .

Until then , I just enjoy the guys's latest new single & now's to wait for covers for the single , the videos & hopefully a best album to celebrate their 10th anniversary this year will roll out soon .
That & a new studio album & everything will be mapped out real nicely for ARASHI .