CD Review :: ayumi hamasaki - NEXT LEVEL

CD Only Cover :
CD + DVD Cover :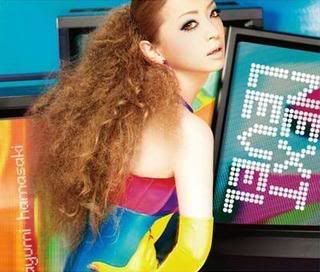 2 CDs + DVD Cover :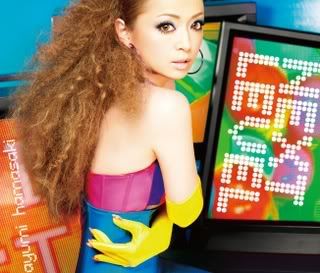 2GB Thumbdrive Cover :
Tracklist For All 4 Editions :

1) Bridge to the sky
2) NEXT LEVEL
3) Disco-munication
4) EnergizE
5) Sparkle
6) rollin'
7) GREEN
8) Load of the SHUGYO
9) identity
10) Rule
11) LOVE 'n' HATE
12) Pieces of SEVEN
13) Days
14) Curtain call


NEXT LEVEL is ayumi hamasaki's 10th (11th overall) album . It was released last Wed in 4 different editions .
2 singles which're both double A-side singles are included in ayumi's brand new album . As such , you will not find her 43rd single Mirrorcle World in here & that goes for the B-side in the single , Life as well .
If you were to purchase the 2 CDs + DVD edition , the 2nd disc contains 16 songs which ayumi did live at her "PREMIUM COUNTDOWN LIVE 2008-2009" concert .
NEXT LEVEL consists of 6 new songs , 1 introduction & 3 interludes , the same setting like her previous album GUILTY & 2 album tracks receive music videos of their own .
Bridge to the sky is a really nice piece of introduction to start the ball rolling in which it contains shades of synth , slight pop/rock & trance . All these music genres are combined together to form a really interesting piece of material .
Track #2 shares the same title as the album ie. NEXT LEVEL . It's also the 1st album track to receive a music video of its own . NEXT LEVEL's currently being used in Panasonic's Lumix FX 40 camera ads .
The song's composed by D.A.I , making it the 1st song that he composed for ayumi since her 40th single BLUE BIRD .
It's great to have D.A.I back onboard as I was really missing some of his compositions & in NEXT LEVEL , he & ayumi doesn't disappoint even though she didn't had a hand in co-composing with her .
NEXT LEVEL is a cool song that's pop synth driven & it's the perfect song for you to listen to , if you're driving along the highway . Someone pointed out that it sounded a bit like ANGEL'S SONG though , see whether can you listen out any similarities pertaining to both songs .
Disco-munication is the 1st interlude in NEXT LEVEL & this's 1 hot piece of interlude . I was actually hoping that it might be a full song but that proved otherwise .
I love the various sounds that're used in Disco-munication . From the beats , to the synth , to the trance , Disco-munication is just HOT on all levels . You can definitely sense the change in sound transition from Disco-munication onwards as the next 3 songs on NEXT LEVEL are electro pop driven tunes .
EnergizE is the 2nd album track & this's an addictive piece of electro pop trance song with slight rock roots thrown in for good measures . I like it that ayumi starts things off with English chorus & it sounded like that she had a lot of fun singing in EnergizE .
She just brings in a lot of spunk & well energy in this song . I wouldn't be surprised if she were to use EnergizE in future concerts of hers when she sings this song to get the crowd pumped up & it does sounds rara for that matter , kinda like those songs that cheerleaders might use in their dance routine & all .
Sparkle is the 2nd A-side of ayumi's 45th single Rule / Sparkle . The song's used in the Honda Zest Spark ad . Initally Sparkle did not receive a music video of its own when Rule / Sparkle was released but you can find the video for Sparkle in the DVD tracklist of NEXT LEVEL .
To say that Sparkle outshines Rule in almost every single music aspect's an understatement . The moment I 1st heard Sparkle , I know that it's going to sound like something very different from what she has done in the past .
While Rule's a straight up somewhat hard rock song , Sparkle's a slice of gritty , addictive & very catchy electro pop . It's hard for you NOT to get addicted to Sparkle in a matter of mins .
rollin' is the last electro pop tinged song in the album . The song opened with some really cool guitar riffs with great electro beats thrown into the mix & what you get as the final product is yet another fantastic piece of song .
ayumi sounded a bit distorted in rollin' which was probably done on purpose but in any case , she executed all 3 songs very well & nicely for that matter .
GREEN is the 2nd A-side of her 44th single Days / GREEN . GREEN was used to promote Panasonic's Lumix FX 37 camera in their ads .
This's the only song in NEXT LEVEL that has an oriental influence / flavor & Tetsuya Yukumi whom composed the melody for GREEN is the same person whom provided the melody for alan's Sakura Modern which's the B-side of her debut single Ashita e no Sanka .
I loved GREEN on 1st listen when the single was released last year on Dec 17th . Maybe because I'm pretty much a sucker for songs that have nice enka or oriental flavors which made me like GREEN real easily .
ayumi really should do more of such songs in the future as it will definitely serve her well .
Load of the SHUGYO is the 2nd interlude in NEXT LEVEL & despite the odd title which probably will make you go ? , this's pretty much a kick ass piece of tune .
While Disco-munication has disco beats & synths , Load of the SHUGYO is a straight up rock affair . I love the guitars & drums that're blaring from side to side in here .
From here onwards , the mood in NEXT LEVEL has changed once again from going on a roadtrip (Bridge to the sky to NEXT LEVEL) , dancing in a disco (Disco-munication to rollin') , dining in a classy Chinese restaurant (GREEN) & now bringing you to a place which's none other than a rock gig which brings you to the next 3 songs which're rock affairs no.s .
identity is the 4th album track . Nothing much to say about this song other than it's a mean gritty piece of rock song that ayumi has delivered . It probably sounds the same as other rock songs that she has done before but I still like this as I'm a big fan of rock music .
That & also I like the melody which has some great guitar riffs going on in here .
Rule is the 1st A-side of ayumi's 45th single Rule / Sparkle . The song's used as the international theme song for the movie Dragonball Evolution .
While Sparkle's an awesome piece of dirty electro pop , Rule's a classic straight up hard rock charged up no. which has plenty of attitute & zest .
LOVE 'n' HATE is the last rock song & the 2nd last album track . I find LOVE 'n' HATE on 1st listen very interesting because of the melody . It has shades of orchestra beats presented in here while being wrapped up in catchy rock & the ending of LOVE 'n' HATE kinda took me by surprise in a good way .
& in case if you wonder , yes ayumi did said '1,2,3,4,5,6,7' & then '0' in LOVE 'n' HATE in which I suspect it pays homage to the next song which's incidentally the last interlude on NEXT LEVEL .
Pieces of SEVEN is the final interlude on the album & it's also the longest one outta the 3 , clocking in at 2:31 mins . I guess you can say that Pieces of SEVEN is like a mash up of the other 2 interludes as you get all the elements that made up Disco-munication & Load of the SHUGYO .
The 1st 1/2 of Pieces of SEVEN is pretty much calm with cool synth beats . Then slowly but surely , the mood has changed quite drastically to an upbeat & fierce one which has traces of rock thrown in . Definitely an entertaining piece of interlude for sure .
The last 2 tracks on NEXT LEVEL are ballads before all the pieces are come together to form an album roadmap journey .
Days is the 1st A-side of ayumi's 44th single Days / GREEN & it's a winter ballad as compared to the chinese oriental sounding GREEN .
Frankly on 1st listen , Days didn't catch me at all as I thought her other winter ballads like No way to say , Together When ... , momentum were way better than Days .
It's only in recent times that I began to appericate Days from a different light & angle . It's still not my fave winter ballad of ayumi but at least the lyrics are more than enough to make up for an otherwise boring sounding melody .
Curtain call is such a fitting way to wrap things off in NEXT LEVEL & this's the 2nd album track to receive a music video of its own .
The song really captivated me on 1st listen because it's such a simple heartwarming ballad in which it's basically just ayumi singing with the tinking of the piano . I didn't expect that she threw in gospel influences at the midst of Curtain call which was fantastic as it immediately reminded me of Bold & Delicious which she used a simliar music technique except in this case , Curtain call's a ballad where Bold & Delicious is an extremely addictive peppy no. .
To say that ayumi hamasaki has taken things musically to the next level , that's an understatement for sure . I thought she wasn't able to top things up after last year's album effort GUILTY but she has proven me really wrong in NEXT LEVEL .
This time round , the overall mood you can tell is more upbeat & cheerier as compared to GUILTY which was pretty much a really dark , rock & somewhat solemn affair .
In NEXT LEVEL , she has more or less moved on & went on to do something fun , bright & cheery as evident in the electropop tinged songs in her new album offering which's more or less the highlight of the album .
That & also , the sound consistency's really solid & there & with the help of the introduction Bridge to the sky & the 3 interludes , it takes you on a pretty much wonderful music journey from the start to the end .
Do yourself a favor & buy NEXT LEVEL which has shaped up to be yet another really solid album effort that ayumi has delivered & after being in the business for 11 years + & counting , it's easy to see why she has this much staying power in the music business since her debut way back in '98 .
An album that's highly recommended to check out for 2009 for sure .