CD Review :: Mika Nakashima - REAL

CD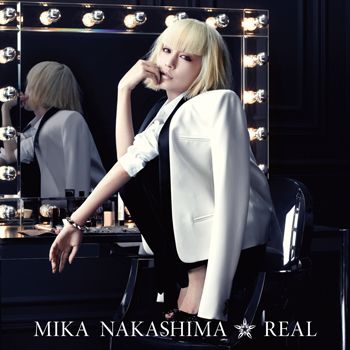 CD + DVD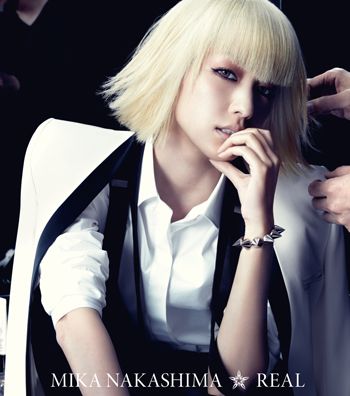 1) Hatsukoi (First Love)
2) Dear
3) Ashita Sekai ga Owarunara (If The World Was To End Tomorrow)
4) PASSION
5) You Knocked Me Out
6) LOVE IS ECSTASY
7) BE REAL
8) SUPER WOMAN
9) SUPREME
10) Pierce
11) Kioku (Memory)
12) Epilogue
13) LETTER
REAL is Mika Nakashima's 7th album & it was released last week on 30th Jan .
Mika's last album release was 2010's STAR & in her latest album offering , REAL contains a total of 4 singles , 3 B-sides & 5 new album tracks which in total , REAL has 13 tracks in its tracklist .
The 1st 3 songs in REAL are ballads & also incidentally singles Mika put out prior to the release of REAL .
Hatsukoi (First Love) is Mika's 36th single . Selected to be used as the theme song for the movie Kyo , Koi wo Hajimemasu that starred Emi Takei & Tori Matsuzaka , the movie is based on a popular manga that was written by Kanan Minami & it portrays the feelings of a woman who falls in love for the 1st time as an adult .
Dear is Mika's 33rd single . Selected to be used as the theme song for the movie Youkame no Semi that starred Inoue Mao , the song dictates the feelings of an adult woman whom expressed them upon which she noticed the joys of loving even when grieving her own fate .
Ashita Sekai ga Owarunara (If The World Was To End Tomorrow) is Mika's 35th single . Used to promote the film Resident Evil : Retribution , Mika appeared in the movie playing the role of an undead zombie . She also appeared in the previous film , Resident Evil : Afterlife , which she played the 1st Japanese to become infected with a virus .
In Resident Evil : Retribution , Mika had a showdown against actress Milla Jovovich during an intense action scene .
Ashita Sekai ga Owarunara is described as a piano ballad that gave comfort & relief to the audience who watched the film . It's a touching ballad that captured the emotional elements of the Hollywood blockbuster .
In addition , Ashita Sekai ga Owarunara depicts the fierce battle between humans & zombies that gave moviegoers a feeling of salvation & healing .
From 3 ballads to the next , the subsequent 3 songs are Rock tinged influenced no.s , starting with PASSION .
PASSION is the 1st of 5 new album tracks & what a song that has plenty of attitude . It's not as rock driven & extremely aggressive sounding unlike the songs Mika did for the 2 NANA movies but that didn't stopped me from enjoying PASSION a lot .
You Knocked Me Out served as the B-side of Mika's 34th single LOVE IS ECSTASY & this's 1 B-side that I really adore when I reviewed LOVE IS ECSTASY last year .
As such , upon seeing You Knocked Me Out being made the cut in REAL , I was really happy about it .
And speaking of LOVE IS ECSTASY , this song follows right after You Knocked Me Out unlike in the single where they interswitched with each other .
LOVE IS ECSTASY is Mika's 34th single & it was used as the theme song for the movie Unfair the answer that starred Shinohara Ryoko . The song's concept is based on Shinohara's character Yukihira Natsumi which drew inspirations from Yukihira's cool , tough & competent personality traits .
The theme of LOVE IS ECSTASY is about the strength of a women who confronts life & its difficulties .
Regarding Unfair the answer , Mika commented last year in that , "It is a fast-spaced & passionate movie , it was wonderful . I can't believe it had that kind of conclusion !! I'm sure this movie will meet viewers' expectations !" She added , "I am honoured to take part in this movie through my music ."
BE REAL is the 2nd new album track & I really adore this funky upbeat no. on 1st listen & I feel that BE REAL pays a homage to the album title but aside from that , the song is extremely addictive which was complimented by a really charming melody .
This song is definitely a standout track in REAL that's for sure .
SUPER WOMAN served as the B-side track of Mika's 35th single Ashita Sekai ga Owarunara . Just like LOVE IS ECSTASY's You Knocked Me Out , SUPER WOMAN is another B-side no. I was really happy to see it made the cut in REAL as it's still a great song that I enjoyed even up to now .
Let alone , BE REAL & SUPER WOMAN compliment each other very well , with both tracks being downright catchy & oh so fun .
The next 2 tracks are album tunes , with SUPREME up 1st .
With a title like SUPREME , I was expecting an empowering no. but I was surprised when I found out it's not the case . Instead , SUPREME is a reggae influenced no. which kinda shocked me a little bit .
But after I got over the surprise element , I kinda like SUPREME even though I was a bit turned off by the 'aye aye aye' going on in the background but other than that , just like BE REAL & SUPER WOMAN , SUPREME is enjoyable .
Pierce is the 3rd album track & things in REAL began to slow down considerably from this track onwards . In this case , Pierce is a soothing mid tempo no. that Mika nailed it downpat by delivering it well .
Kioku (Memory) served as the B-side track of Mika's 36th single Hatsukoi & Kioku was also used in the ads of CASIO SHEEN which Mika is the spokeswoman for the brand .
The last B-side to be included in REAL , just like the other 2 B-sides , I have no complaints about Kioku in any single bit as this's something that I still like even up to now .
Epilogue & LETTER are the final 2 songs in the tracklist & also the last 2 album tracks in REAL .
Both Epilogue & LETTER brings back to what Mika does best , which's belting out soulful inspiring heartwarming ballads .
Epilogue has traces of Jazz influences which was what Mika was best known in that she delivered the song flawlessly while for LETTER , it's an earnest ballad that Mika's vocals was backed up only with an acoustic guitar , no more no less .
In addition , LETTER was written & dedicated to Mika's fans which lyrically , it boosts of touching emotional lyrics , the perfect song in wrapping up REAL .
After being in the business for 12 years , Mika Nakashima shows no sign of slowing down & it's evident/proof in her latest album offering REAL .
Personally , I like how the whole album flows from start to finish . The sound consistency is there & I thought it was great that the album was separated into 4 distinct different corners which allowed me to enjoy everything seamlessly , unlike for albums that I came across before which everything was all over the place .
In REAL , Mika showcased a lot of different music styles that she ventured & tried which most of her music gambling risk played off as I find myself liking the songs as each listen goes by which's great .
Mika has been someone I've been following/supporting since the early days when I started listening to JPop in late 2005 & I'm really glad up to now , here I'm , still here in supporting her & I hope this will not changed at all .
REAL is definitely an album worth checking out for the beginning of the new year .