Thursday, June 30, 2016
Saito Kazuyoshi - Muddy Water

Cover for both CD & 2 CDs editions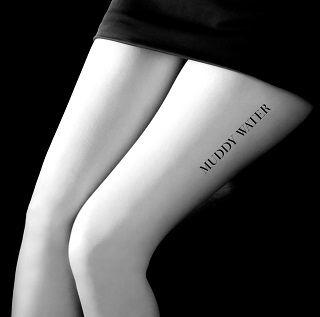 1) Muddy Water
2) Call me Now
3) Gekkou (LIVE TOUR 2015-2016 Kaze no Hate Made at Yokosuka Art Theatre 2016.2.21)
4) Waffuru Wandafuru (LIVE TOUR 2015-2016 Kaze no Hate Made at Nara Centennial Hall 2016.2.24)
2nd disc , only available in the 2 CDs edition
1) FIRE DOG (LIVE TOUR 2015-2016 Kaze no Hate Made at Wakayama Culture Hall 2016.3.31)
2) BAD TIME BLUES (LIVE TOUR 2015-2016 Kaze no Hate Made at Fukuoka Sun Palace 2016.2.14)
3) Kanojo (LIVE TOUR 2015-2016 Kaze no Hate Made at Kurashiki Shimin Hall 2016.1.25)
4) Inshou ni Nokoru Kisetsu (LIVE TOUR 2015-2016 Kaze no Hate Made at Obihiro Shimin Bunka Hall 2015.12.3)
5) Uta Utai no Ballad (LIVE TOUR 2015-2016 Kaze no Hate Made at Nakashibetsu Sogo Bunka Hall 2016.4.13)
Muddy Water is Saito Kazuyoshi's 45th single & it was released on 8th June .
This's Saito's 1st single release of 2016 & his last single release was last Sept's Semete Ikouze ! / Kizuguchi .
The A-side was used to promote the drama Fukigen na Kajitsu. & out of 3 B-sides in the regular edition , the last 2 are live recording of selective songs .
As for the 2 CDs edition , the 2nd disc includes even more live recordings from Saito's tour that he embarked last year until beginning of this year .
I think Muddy Water is ok even though I don't think I would classify it as a favourite Saito single song of mine . Something about the song doesn't unfortunately make me like it as much as I want to .
Likewise the B-side Call me Now gets repetitive after a while . The only saving grace for both Muddy Water & Call me Now is the quality as all the while , Saito's material always have intriguing music melodies but somehow this time round he misses the mark .
Maybe and hopefully Saito's next single release will fare better with me .
Wednesday, June 29, 2016
Ken Hirai - Mahoutte Itte Ii Kana ?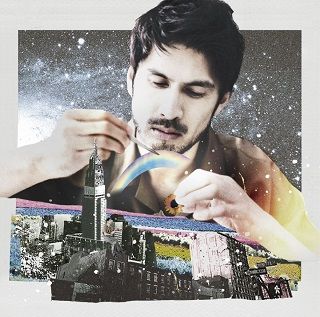 1) Mahoutte Itte Ii Kana ?
2) I'myourdog
3) Plus One (KSUKE Remix)
4) Mahotte Itte Iikana ? less vocal-
Mahoutte Itte Ii Kana ? is Ken Hirai's 40th single & it was released last week on 22nd June .
This single was released back to back with last month's 39th single Plus One / TIME . The A-side was picked to be used in Panasonic's LUMIX 4K WORLD & Panasonic Lumix GX7MK2 camera ads , starring actress Ayase Haruka .
Ken & Ayase both appeared in the Panasonic Lumix GX7MK2 ads together .
Prior to the physical CD release , Mahoutte Itte Ii Kana ? was 1st released digitally on 3rd June .
To release 2 singles within 2 months back to back is tricky but not only Mahoutte Itte Ii Kana ? is a single milestone in Ken's music discography with it being his 40th , it's also 1 of his most simple heartfelt single song to date .
In Mahoutte Itte Ii Kana ? , it's only Ken & an acoustic guitar that backed him up musically , making this track a winner in its own right as you don't need a complicated music melody to make a good song as Ken's already a gifted singer in his own right .
Also , it was really interesting for Ken to shoot the video for Mahoutte Itte Ii Kana ? at Bangkok , Thailand as a while ago , he went to India to film the video for Sore Demo Shitai .
2 B-sides are included in the single with the 1st 1 titled I'myourdog .
With such a title , it's no surprises I was weird out by it & that feeling is the same before & after I heard the song . I'm sure this's to contrast what Mahoutte Itte Ii Kana ? offers but given a choice , I will not plan to listen to I'myourdog on a regular basis as Ken has better past B-side songs .
Plus One is the 1st A-side of Ken's 39th single Plus One / TIME & in here , it has been given a KSUKE Remix .
The original take of Plus One was already something I like . As for the remix , I think it's alright sounding & I don't think it did anything to elevate the song further .
Reaching the 40th single milestone in his music career , Ken Hirai did so with the release of Mahoutte Itte Ii Kana ? . In this case , this charming A-side is stellar & the simplicity of it says it all .
I'm not so keen on the 2 B-sides available but the A-side itself is something I enjoy a lot . It would have been nice if Plus One / TIME were to get released as a triple A-side with Mahoutte Itte Ii Kana ? tagged along but I suppose this's done in order for it to be given more space .
That said , there's definitely no stopping Ken this year as next week , he will finally release his 9th album THE STILL LIFE on 6th July & Mahoutte Itte Ii Kana ? is included in the album as track #2 .
Sunday, June 26, 2016
Mao from SID - Tsuki / Hoshi

CD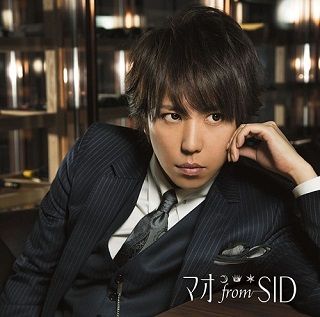 CD + DVD A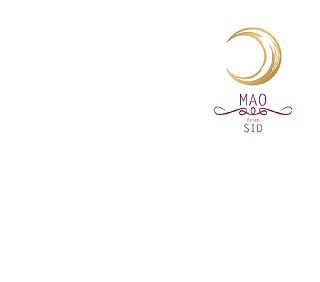 CD + DVD B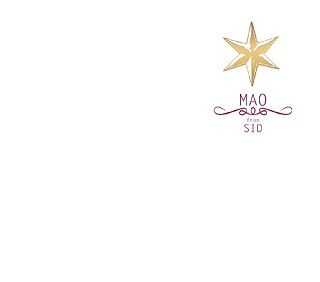 1) Tsuki
2) Hoshi
3) Tsuki ‐Instrumental‐ (CD Only Track)
4) Hoshi ‐Instrumental‐ (CD Only Track)
Tsuki / Hoshi is SID's vocalist Mao debut solo single & it was released this week on 22nd June .
Released under the name Mao from SID , this release makes Mao the 2nd member in the group to go solo , the 1st being bassist Aki (who release his solo material using the name AKi) .
Despite it being a double A-side single , only the 1st A-side Tsuki has a video .
In addition , no B-sides are included in the single . Instead , instrumentals of both A-sides are included in the CD only edition of Tsuki / Hoshi .
Honestly , I was not surprised that Mao will be next to go solo as when Aki did that 1st , for that I was surprised as Aki is not the main vocalist of SID .
As for Tsuki / Hoshi , both A-side songs are ballads with Tsuki being almost close to a whopping 7 mins long .
For now , it's hard to tell the music direction that Mao is planning to go for his solo material but it's not a bad start although I wished Hoshi would have been an upbeat no. to contrast Tsuki .
With 1/2 of SID already embark on solo releases , it definitely put things in limbo for SID's group activities seeing that they have not released any new material since last Nov's Hyoryu .
At this point in time , it reminds to be seen how long both Mao & Aki will continue to do their solo activities or will they be handling both solo & non solo stuff at the same time ? Only time will tell .
Monday, June 20, 2016
DAIGO - K S K

CD
CD + DVD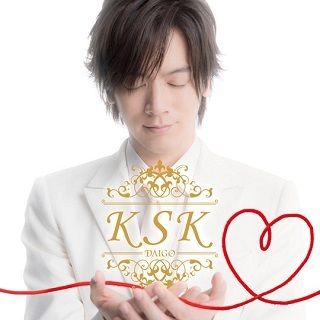 1) K S K
2) K S K ~Piano Version~ (CD Only Track)
3) K S K ~Karaoke~
K S K is DAIGO's 4th single & it was released last week on 15th June .
DAIGO's last solo single release was 2014's CHANGE !! / Shinpaishou na Kanojo .
And unlike DAIGO's past solo & past BREAKERZ single releases , K S K includes instrumental tracks to make up for no B-side songs .
The A-side was written & composed by DAIGO . K S K which stands for Kekkon Shite Kudasai is a song that DAIGO performed for the 1st time during his & Kitagawa Keiko's wedding ceremony/reception on 29th April .
DAIGO wrote/composed K S K for Kitagawa as a second proposal with hopes she would also respond in "DAIGO language" . Kitagawa did so by using HI (Hai ; Yes) .
The CD only cover of K S K is the same 1 used as the CD that was given to the 500 guests that attended the couple's wedding ceremony/reception .
During the occasion , DAIGO received numerous offers from music show producers to perform K S K on TV & many people commented on his blog saying that they would love to hear the song & use it in their own wedding ceremonies . Many people also contacted ZAIN RECORDS asking if the song would be released .
Fans also requested for its release after DAIGO asked on his blog , "Should I release it ? What do you think ?" . These were the determining factors in ZAIN RECORDS's decision to release K S K .
K S K ~W Version~ was released digitally on Recochoku from 20th May - 14th June . This version is not the same as the version that's included in the physical CD release of K S K .
I think this version is the 1 that was released in the CD that DAIGO & Kitagawa Keiko gifted to their guests .
K S K ~Piano Version~ is only available in the CD only edition of the single & this track does not have no vocals , it's simply just an instrumental piano no. .
During his wedding reception on 29th April 2016 , DAIGO surprised his wife , actress Kitagawa Keiko , with the proposal song K S K which , in DAIGO lingo, is short for "Kekkon Shite Kudasai" (marry me) and also carries the meaning of "kiseki" (miracle) . Due to popular request , this meaningful song is now being publicly released as DAIGO's 4th single .
K S K is without a doubt 1 if not the most personal song that DAIGO wrote/composed to date seeing that K S K was written/composed specially for his own wedding ceremony/reception .
As such , it comes straight from DAIGO's heart & the amount of emotions that's poured into the song can be felt significantly/evidently .
In a way K S K felt like a rushed last minute release given the circumstances but this's something the public wants from ZAIN RECORDS so hence the unusual structure of the single's release .
Lyrically , K S K is really touching so it's no surprises on why many people would love to use this song during their own weddings as well & for DAIGO to share a part of such a joyous occasion , it doesn't get any better than this .
And on a personal level , I myself never imagine DAIGO would 1 day settle down and get married as he's frankly the last person in my mind to do so but as a fan to see him begin this new chapter with Kitagawa Keiko , I'm happy for both of them & here's wishing them many more wonderful years of them together ahead of life as husband & wife !
Wednesday, June 15, 2016
V6 - Beautiful World

CD
CD + DVD A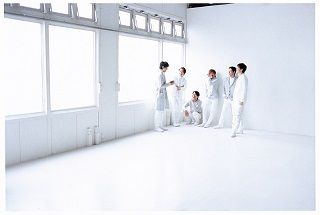 CD + DVD B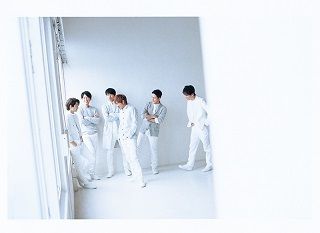 Beautiful World is V6's 46th single & it was released last week on 8th June .
This's the group's 1st single release of 2016 & their last single release was 2014's Timeless .
The A-side was chosen as the theme song for the drama Keishicho Sosa Ikka 9 Gakari starring member Inohara Yoshihiko .
Beautiful World was provided by singer-songwriter Hata Motohiro , making this the 1st time V6 collaborated with Hata . It's a medium-tempo tune written and composed by Hata . In addition , Hata was also in charge of the chorus & guitar performance .
There're 3 B-sides available in the single , as noted below :
- by your side ; a video was made . It was used as the CM song for smartphone game app Love Cen ~V6 to Himitsu no Koi~ as well as the ending theme for V6's programme Amazipang! that's broadcast on TBS
- Fuwaku (20th Century) (CD Only Track) ; Written by KIRINJI's Horigome Takaki , the song conveys the message , "Continue to be yourself no matter your surroundings" & it has a 1980's disco music feel
- Telepathy (Coming Century) (CD Only Track) ; Described as a nostalgic song with warmth that portrays the will to move forward
Inohara Yoshihiko returns for the 11th season of Keishicho Sosa Ikka 9 Gakari & V6 once again provides the series' theme song . Beautiful World is a warm medium-tempo ballad written by Hata Motohiro , who also participated in the song's chorus and instrumentals .
After celebrating 20 years in the business last year , it's great to see V6 continue on releasing music & Beautiful World is well beautiful .
In addition , the music style found in Beautiful World is very different from their past singles .
There's no way not feeling happy in listening to Beautiful World & kudos to Hata Motohiro for creating this light cheery sounding song for the group .
I hope V6 will continue to work with other musicians on their material because not only it keeps things interesting , it also allows them to experimental musically , be it good or bad .
So far that doesn't seem to be a problem and here's to more solid music to be added to 1 of Johnnys' most established group's music discography .
Monday, June 06, 2016
CD Review :: MUSCLE ATTACK - HERCULES ROAD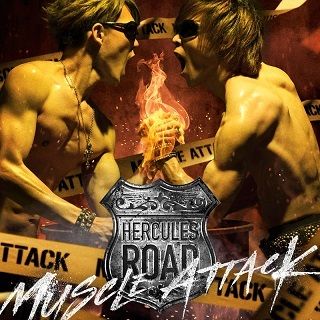 1) SURVIVE
2) Hercules Road
3) LIVING DEAD
4) PROLOGUE
5) I WANNA ROCK 'N' ROLL
6) BLUE SKY BLUE
7) LAST TRAIN
8) WHO I AM
9) TIME GOES ON
HERCULES ROAD is MUSCLE ATTACK's 3rd album & it was released last month on 11th May .
Released on the same day as BREAKERZ's guitarist SHINPEI's birthday , the group's previous album ATTACK was released last March .
Up to now , there's still no studio versions of CYCLE & LIFE GOES ON but the acoustic version of LIFE GOES ON is included in the DVD footages of ATTACK .
All songs in HERCULES ROAD were written & composed by SHINPEI except for :
- PROLOGUE ; written & composed by bassist Jong
- WHO I AM ; composed by guitarist Shunp
While songs that're sung in full English include :
- SURVIVE
- LIVING DEAD
- WHO I AM
Kicking things off in HERCULES ROAD is SURVIVE & it's the only track that received a studio live video .
It's easy to see why SURVIVE has 1 out of the rest (although some other tracks deserve it) as it sets the tone on what to expect in the later part of the album .
Sharing the same title as the album , it's Hercules Road & just like SURVIVE , it's another hard thumping in your face song .
As for LIVING DEAD , the emphasis of the drum beats can be heard considerably in it .
PROLOGUE is the only track in HERCULES ROAD that's not sung by SHINPEI seeing that the vocals are different here & I have a feeling it's bassist Jong as he was the 1 that wrote + composed it , similarly to what he did for My BLOODY BUNNY in their debut album MUSCLE (with him composing the song) .
The next 2 songs are my favourite tracks in the album . I WANNA ROCK 'N' ROLL has a great upbeat cheery feeling while BLUE SKY BLUE is the closest thing you can get as a ballad in HERCULES ROAD .
From another upbeat song to another , in comes LAST TRAIN followed by WHO I AM .
WHO I AM is considered the oldest song in HERCULES ROAD as before it was given the CD studio treatment , it was 1 of the songs that the group performed live quite constantly in their past concerts/tours .
Concluding things off is TIME GOES ON . While it started off mellow , the mood changed to a full out rock song after the introduction .
MUSCLE ATTACK showcase their muscles , brains & brawn in their latest release HERCULES ROAD & frankly , I feel happy for SHINPEI that despite the odds , they're still able to release another album .
Writing my opinions on MUSCLE ATTACK's music has not been easy as at times I have problems using the right words to describe their music but at the end of the day , it's good old fashioned rock music with an Americanised flair .
For HERCULES ROAD , it's not a bad release just that I wish there were more ballads in the album & some of the songs don't stand out but the ones that I like , they're real gems .
Not everyone will like/enjoy their music but I admire each of the members' decision to continue to release music . Not everything in their discography is great but for the selective few tracks from their records that're good , they're home runs to me .
It reminds to be seen if they will release another album next as it's surprisingly odd that CYCLE & LIFE GOES ON have no CD studio versions yet .
Perhaps they will be eventually made to the group's next release , only time will tell .