CD Review :: girl next door - Agaruneku !

CD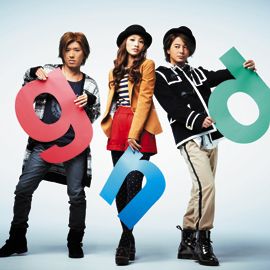 CD + DVD A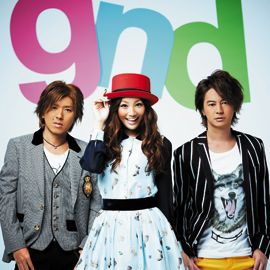 CD + DVD B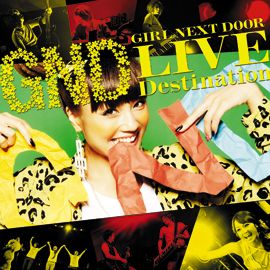 1) Dada Para !!
2) No.1
3) Summer Time
4) Boogie-Woogie Night
5) Kimi no Moto e (To Your Original)
6) Kimi no Tomodachi (Your Friends)
7) ROCK YOUR BODY EXTENDED
8) my own path
9) Zutto (Forever)
10) Kiss Kiss Kiss
11) Yume no Hana (Dream Flower)
12) Your Story
13) snowflakes
Agaruneku ! is girl next door's 4th album & it was released about 2 weeks ago on 28th Dec .
The trio's latest album is actually their 2nd album release of 2011 & this comes in 8 months + since the release of their previous album Destination .
Agaruneku ! is a pun on Agaru (uptempo) & their shortened nickname Garuneku . Agaruneku ! is their 1st album to be released under the new stylisation of the band's name in lower caps .
This release is the culmination of a 4 consecutive months release campaign with the theme of Progress ! & in Agaruneku ! , 3 singles that were released over 3 consecutive months that are designed to cheer up the Japanese people are included in the tracklist .
Dada Para !! is the group's 12th single & it was used as the theme song for the NHK mobile drama Kingyo Club & as the commercial song for ABC Mart .
Featuring a hip dance beat & an addictive hook , the song will make listeners hum its catchy "dada" hook everywhere .
No.1 is the 1st album track & this was used as promo in the ads of Sanrio's Yumemiru My My Melody TV .
I only find No.1 pretty so-so for my liking as this's something pretty standard fare coming from the group & the same thing goes for Summer Time too .
Summer Time I feel is something that tend to get repetitive especially when comes to the chorus that can be a bit overwhelming for me to handle .
Boogie-Woogie Night's the group's 14th single & this was used as the theme song for the drama Watashi no Host-chan ~Shichinin no Host~.
girl next door completed their trilogy of bright , upbeat singles with Boogie-Woogie Night which sees the avex electropop trio doing the time warp to the 70s with their spin on disco dance music .
Kimi no Moto e (To Your Original) is a really upbeat peppy electro pop no. with positive vibes which basically screams out fun fun & more fun .
On the other hand for Kimi no Tomodachi (Your Friends) , this's a pretty slow mid tempo track & it's 1 of the more slower tracks found in Agaruneku ! .
ROCK YOUR BODY is the trio's 13th single . After the eurobeat tune Dada Para !! , the series' continues with ROCK YOUR BODY which's a rave music-style no. .
Designed to get a person's body jumping to its ultra-fast rhythm , Agaruneku ! includes an extended version instead of the original version to keep the party moving .
my own path is quite an edgy sounding track which flows quite good from where ROCK YOUR BODY left .
While in the case for Zutto (Forever) , this reminds me a bit of the guys's 7th single Orion to a certain extent .
Kiss Kiss Kiss was used as promotion in the ads of Tinkiss WEB-CM & this's 1 of the more harder sounding tracks in Agaruneku ! & this sounds as though it picks up from where Destination's Yume no Katana left behind .
Yume no Hana (Dream Flower) is quite a standardised nice track even though it took me quite a while to remember how this sounds like because it doesn't sound as memorable as the other tracks in Agaruneku ! .
Your Story is a pretty sweet sounding track & what I like about this song is that unlike the other album tracks , it's less electropop driven & it tend to be more guitar driven which I find it nice to listen .
snowflakes is the last song found in Agaruneku ! & this was used as promo in the ads of H.I.S. Xmas campaign which the trio themselves are featured in the ad .
In keeping up unofficially with a knack of having winter song titles in their past albums , snowflakes is no exception . I actually like the preview when I 1st heard it in the H.I.S. Xmas campaign ads & when I finally got the chance to hear the full version , it's nice I say .
snowflakes is not as outright Winter sounding as their previous Winter inspired no.s but this's something pretty laidback & chilled .
girl next door concluded 2011 with probably their most music productive year to date , seeing that they released 2 albums within last year .
Truth be told , I was expecting Agaruneku ! not to sound as great as Destination (which was a downright amazing fantastic album) & unfortunately true enough , I was right on this .
I frankly feel releasing 2 albums within a year is really rushing & in Agaruneku ! , most if not all the album tracks are pretty weak & I suspect these tracks are probably the rejected if not leftovers songs which were not included in Destination .
Unlike Destination where each album track is solid & has its own unique identity/flair , that's not the case for Agaruneku ! where I had to take probably close to 10 times in order to get some of the songs registered in my head .
As a fan of girl next door from their debut single Guuzen no Kakuritsu til now , it really saddens me to see that gone are the days when they were able to sell decently & that also securing top 10 positions in the Oricon charts for them now are a thing of a past .
That's not to say I haven't completely give up hope on them . What I hope to see for their future releases is something unexpected & no disrespect to keyboardist Daisuke Suzuki (who composed all of the group's music from day 1 til now) , I would like to see external composers to work on their stuff , in order to switch things up a notch or 2 .
Electropop can be a very difficult music genre to deal with but if girl next door was able to put out some of their best works after releasing their 1st 2 albums , I don't see why it cannot happen for their future releases .
For now , I'm anxious to see what will be their next step & it wouldn't surprise me if a best album might follow suit .