Monday, February 26, 2007
Electrico Is Taking A Break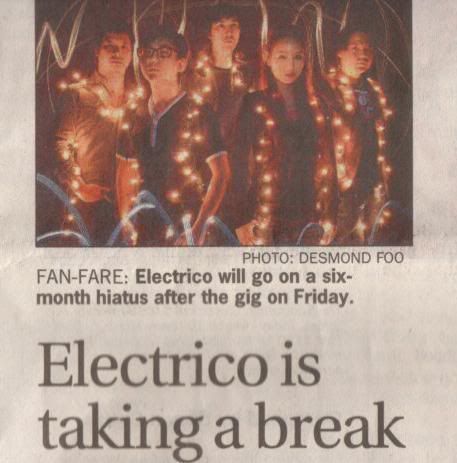 Electrico Is Taking A Break by Sujin Thomas
GOODBYE Electrico - for now at least .
The popular homegrown rock band will play their last gig here this Friday before embarking on an American tour next month.
They will then go on a hiatus for 6 months to a year before returning to the spotlight in late March .
"The break will give us time to recuperate , evaluate the band & write new material, " says guitarist Daniel Sassoon , 31 , who works as a legal counsel.
His band members are singer David Tan , 31 , bassist Desmond Goh , 30 , keyboardist Amanda Ling , 22 and William Lim Jr , 30. Goh is a freelance graphics designer while the rest are full time musicians.
Former by mutual friends in 2003 , the band is credited for reviving the indie music scene here & for releasing 2 pop rock hit records , So Much More Inside (2004) & Hip City (2006).
Their ticketed 90 min show , Live In New Wave , will kick start the month long National University of Singapore Arts Festival . The gig will be held at the University Cultural Centre.
Electrico hopes that $ raised from ticket sales will help fund their American tour next month , which includes a showcase at the coveted South by Southwest (SXSW) Festival.
SXSW is an annual music , film & interactive conference held in Austin , Texas & will be on from March 9 to 18.
"We hope to meet record label representatives , network with other bands & to fly the Singapore flag there as prominently as we can," says Tan.
Their trip , which includes dates at a few nightclubs there , costs about $40,000 to cover flights , freight for music equipment & accommodation . The National Arts Council has given Electrico a $10,000 travel grant.The rest comes from their savings & proceeds of their final concert here.
"This will be a significant show.It's a gift to our fans & we'll be performing rearranged versions of our songs as well as doing a tribute to New Wave music of the 1980s," says Tan.
Sunday, February 18, 2007
Electrico - Hip City Special Repackaged Edition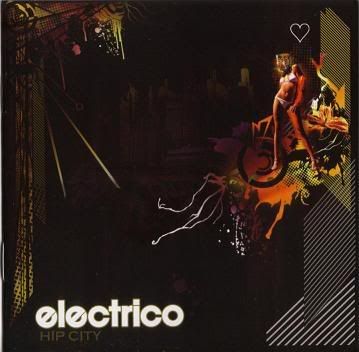 A special repackaged edition of Hip City is available in stores right now . Essentially the tracklisting's the same with the exception of 2 bonus remixes of Love In New Wave.

Get it in any good record stores right now I say.


Tracklisting :

1) Electricorp.
2) Walk
3) Stay Away
4) Love In New Wave
5) We're Not Made In The USA
6) Only Where I'm Going
7) Little Girl
8) Teenage Queen
9) Fever Fly
10) Hello
11) Hip City
12) All The World Feat Rivermaya
13) Love In New Wave (Aldrin & Akien Regroove)
14) Love In New Wave (Tim Hudson Remix)
http://www.myspace.com/electricomusic
Saturday, February 17, 2007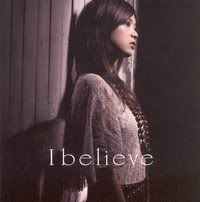 The debut single from J Pop latest hottest newcomer ayaka & if you find the song somewhat familiar , that's because most recently Project Superstar finalist Shi Xing Hui covered it & her redition's in Chinese .
This 19 year old who's born in the same year as me is something to say the least . To be compared with Utada Hikaru in terms of the similarities of their songwriting skills & style is already saying something about this talented lass whose debut single was first released as a downloadable only single and would go on to become the fastest downloadable song to reach 1 million in sales as well as becoming the 2nd highest selling downloadable debut single for a female artist.
Not bad for someone who only started to compose her own tunes & melodies just 3 years ago & just last Nov , she unleashed her debut album First Message which sold 350,580 copies within its first week in Japan, making it the highest selling album of the week as well as the highest selling debut album for a female artist in 7 years.
I did download her album & from what I can hear & see , it's a good polished effort from her considering that this's her debut but I realised that some of the songs tend to sound the same & that everything blend together so I took it out from my mp3 & as of now , listened to the songs that she has released so far as singles .
If you like her debut single I believe , you might probably like her subsequent singles if you're into her own brand of pop/rock music . Check out melody ~SOUNDS REAL~ , Real voice & her current single which's also her 1st No1 hit in Japan , Mikazuki which's Crescent Moon for Japanese.
I see a lot of potential in this talented lass & I hope she will continue to come up with more good stuff .
Wednesday, February 14, 2007
CD Review :: ayumi hamasaki - (miss)understood

CD Only Cover :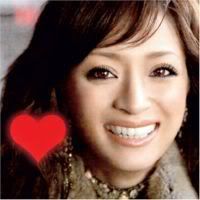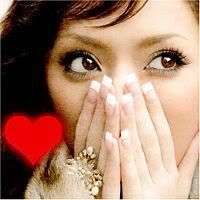 Tracklist :

1) Bold & Delicious
2) STEP you
3) Ladies Night
4) is this LOVE ?
5)(miss)understood
6) alterna
7) In the Corner
8) tasking
9) criminal
10) Pride
11) Will
12) HEAVEN
13) Are You Wake Up ?
14) fairyland
15) Beautiful Day
16) rainy day
(miss)understood is Ayumi Hamasaki's 7th album what I'm & the album's is quite different from her usual work simply because of 6 samples tunes she used from German band Sweetbox & I personally think it's her most experimental album to date .
The samples she used for the tracks are for:
- Bold & Delicious
- Ladies Night
- Pride
- Beautiful Girl (Ayu's version is called "Beautiful Day")
- Every Step (Ayu's version is called "rainy day")
- In The Corner
Aside from the samples she used from Sweetbox , the rest of the music on (miss)understood's pretty much rock so I don't really understand why my sister Hui Li commented that the album's wrong on all levels but I gotta admit I think it's a great album & for once , she doesn't start the album with an introduction intstrumental piece as evident in Secret & MY STORY , Duty , RAINBOW .
With that said , I still like (miss)understood & honestly I don't think everything's crap . I still like it & there're a few gems on it such as STEP you , is this LOVE ? , alterna . The ballads criminal , Pride & also possibly my fave track on (miss)understood rainy day are awesome .
In fact I love the songs that she sampled from Sweetbox too . I know Hui Li doesn't like Bold & Delicious but I like it . In fact I heard Sweetbox's original take on Bold & Delicious & I don't really like it . It sounds weak & I definitely prefer Ayumi's rendition of the song .
Beautiful Day's fab & so's rainy day . Who would have thought rainy day uses a sample from Sweetbox ? I wouldn't have known til I read it on wikipedia but it's a gorgeous track . Love the video as well . & the originals from Sweetbox namely Beautiful Girl & Every Step are excellent just like its J pop counterparts .
Up to now , I still don't like Ladies Night a bit , it sounds a bit cutesy to me but I dig In The Corner . It's a cool track & just like before , her interludes songs are great . I like Are You Wake Up & tasking . Sweetbox's take on Ladies Night sounds exactly the same as Ayu's version !
fairyland's nice too but it's quite weak & doesn't leave much of an impact on me . In fact I think fairyland's dubbed a 2005 summer song but for a summer song , it's pretty & strangely mellow . fairyland's successor BLUE BIRD's gorgeous & so much better on all levels !
With that said & done , (miss)understood's to me a great record from Ayumi . You have to spin the CD a few more times before you decide whether all 16 tracks leave a good impression on you or not & yup even though it's quite different from her usual signature style , I still like it & don't mind listening to it somemore that's for sure !
Friday, February 09, 2007
Electrico Does The New Paper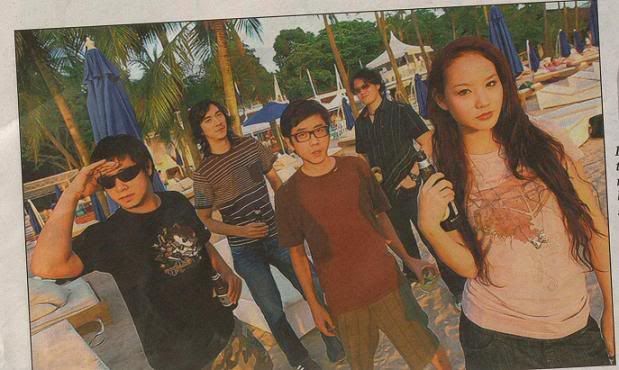 The New Paper
9.2.07 , Fri

Romance ? Sorry We're Working by Stefanie Conceicao

While couples roam the streets hand in hand on Valentine's Day , the members of local rock band Electrico will be spending the day together & not in a romantic way either.

Instead the quintet comprising lead vocalist/guitarist David Tan , 30 , drummer William Lim Jr , 30 , bassist Desmond Goh , 30 , guitarist Daniel Sassoon , 31 & keyboardist Amanda Ling , 22 will be hard at work rehearsing for their upcoming performances.

These include Electrico's Live In New Wave concert , which will be held at the National University of Singapore on 2nd March.

EXCITED

David told The New Paper : "It's something that we're really looking forward to . It's our 1st proper full length , non acoustic concert where we will showcase a lot of the songs that we don't normally perform & a lot of songs that we do perform but in a whole new way."

Daniel added : "It's just a chance of to strut our stuff without sharing the stage with anyone else."

Electrico was rushed for time during our interview at Cafe del Mar , the new Ibiza-inspired restaurant-cum-nightlife hotspot that's sitting pretty on Sentosa's Siloso Beach.

With its alfresco beach dining concept , picturesque ocean views & chill-out music , Cafe del Mar also appears to be perfect for a Valentine's Day date.

"I definitely would (come here)" , David said.

"It can be romantic when it's quiet like this & the last time I was here , the sunset was really , really nice & that's always a plus."

All of the band members were evasive about their love lives , but claimed to be "available for the record" .

They were also stumped when asked to recall a particularly memorable Valentine's Day.

"Somebody , make up something," Daniel encouraged .

Apparently , Singapore's most popular homegrown band isn't the sort to celebrate 14th Feb every year without fail.

But , the 5 still remember their share of useless V-Day presents .

"I got a condom on an ice-cream stick," David said with a grimace . "I didn't want to ask (what it meant) , it was sick in any shape or form."

For resident babe Amanda , it has to be flowers.

TOO COMMON

"I don't get those $1 roses you can buy off the streets," she said . "I mean , they're mass-produced so I don't find it special."

Daniel quipped : "(mine) has to be a World Class Stud keychain because I already know that."

So why the anti-Valentine's Day attitude?

"I just never really found the need to choose that day as my ultimate expression of love or whatever," explained Daniel.

Even Amanda , as the rose among the thorns , doesn't think much about it .

"I think every day can be Valentine's Day," she said.

To which Daniel added : " It's not a holiday . If it were a holiday , I'd celebrate it."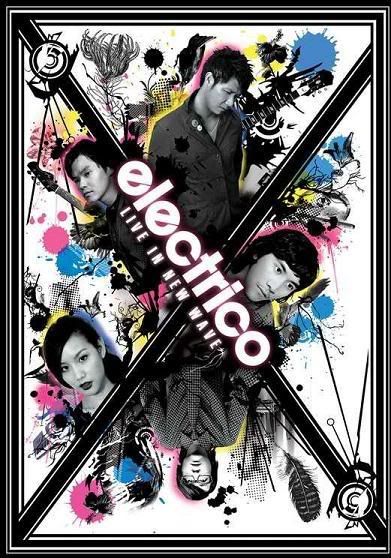 http://www.myspace.com/electricomusic
Thursday, February 01, 2007
CD Reviews :: ayumi hamasaki - Duty & MY STORY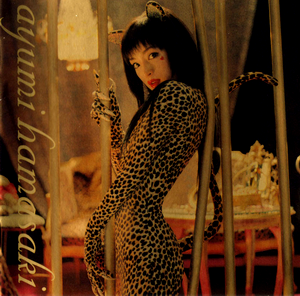 Tracklist :

1) starting over
2) Duty
3) vogue
4) End of the World
5) SCAR
6) Far away
7) SURREAL
8) AUDIENCE
9) SEASONS
10) teddy bear
11) Key ~eternal tie ver.~
12) girlish
With a hot cover like that , it's any wonder why Duty which was Ayumi Hamasaki's 3rd album , was the best selling album in her career to date with over sales of 2,904,420 in Japan alone .
However as compared to her other albums that I listened such as Secret , My Story , (miss)understood , I realised that this's a bit weaker in terms of the songs that I listened in Duty , some of them don't register in my head that much in that they didn't made a lasting impact on me but they do after I listen to them a few more times .
Still , it's not a bad album on whole . I love tracks such as SCAR , SURREAL , SEASONS (her best lyrical work to date) , the gorgeous teddy bear , key ~eternal tie ver.~ & she closed the album with a really good song to me which's girlish .
Duty & Vogue are nice as well but I was expecting better things from this album considering that it's her best selling album to date . A bit disappointed on whole but it's still a good listen from Ayumi .


-------------------+++-------------------
MY STORY ::


CD Only Cover :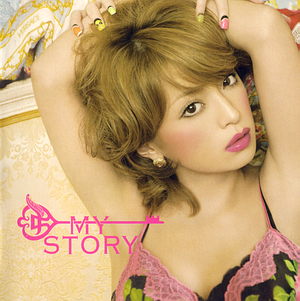 4 Alternate CD + DVD Covers :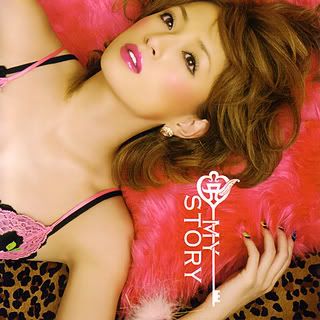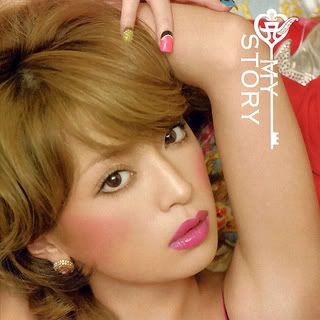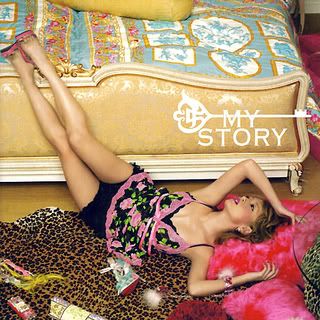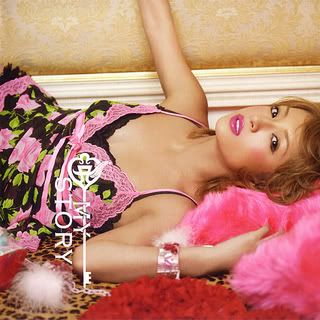 Tracklist :

1) Catcher in the Light
2) About You
3) GAME
4) my name's WOMEN
5) WONDERLAND
6) Liar
7) HOPE or PAIN
8) HAPPY ENDING
9) Moments
10) walking proud
11) CAROLS
12) Kaleidoscope
13) INSPIRE
14) HONEY
15) Replace
16) winding road
17) Humming 7/4
The very 1st album that I listened from Ayumi Hamasaki in whole , is this album . Her 6th studio album MY STORY in which to me it's fanastic & every track on there is a winner .
For me , I think her best album's a cross between her latest 8th album Secret & this . In My Story , she incorporated a much harder rock sound to her usual material which I love for all 17 tracks on there . She also composed the melodies/tunes for 3 tracks which's the interlude WONDERLAND , winding road & humming 7/4 under her pen name CREA .
The tracks I absolutely adore on this record are About You , GAME , My Name's WOMEN , Liar , HOPE OR PAIN , HAPPY ENDING . Her ballads in the form of Moments & CAROLS are gorgeous as well .
The interludes are great as well . Love WONDERLAND , Kaleidoscope & the 1st track which's Catcher In The Light . Don't like HONEY a bit cos in that song , her voice borderlines on mickey mouse a bit but you gotta admit it's catchy . INSPIRE's cool . The music of INSPIRE sounds a bit like a bollywood tune if you ask me .
& she closed things off with 1 of my fave upbeat rocking tracks from her , something called Humming 7/4 & she also composed the melody of it too .
If you really want to listen to an Ayumi album , I strongly recommend either MY STORY or Secret . No wait , in fact both . I will review (miss)understood in days to come cos I haven't give a full listen or 2 for that .