CD Review :: AKi - EPHEMERAL EP

CD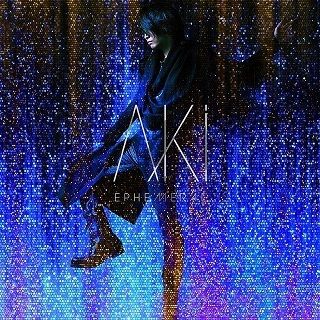 CD + DVD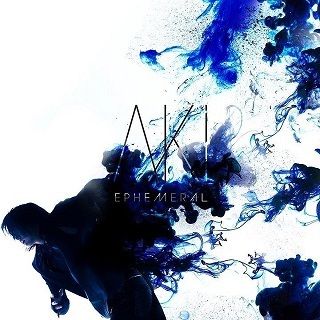 1) Ray
2) Fahrenheit
3) Sing it Loud
4) In Vain
5) FAIRY DUST
6) Wait for You
7) The Inside War
EPHEMERAL EP is SID's bassist AKi's 1st mini album & it was released last month on 16th Dec .
AKi's debut solo album ARISE was released last Jan & just like ARISE , EPHEMERAL EP includes no singles but a video was made for FAIRY DUST .
EPHEMERAL EP was released on the same day as AKi's 1st solo DVD A Feeling Begins to Arise .
Kicking things off in EPHEMERAL EP is Ray which's a short introduction & the mini album wastes no time in diving straight into Fahrenheit .
Both Fahrenheit & Sing it Loud are 2 back to back uptempo Rock driven numbers which I find them neither good or bad . They're ok but I wouldn't consider them personal favourites of mine .
In Vain is 1 of my favourite tracks in EPHEMERAL EP as it has a really intriguing melody & I was drawn onto the song the moment I 1st heard it .
As mentioned earlier , FAIRY DUST is the only song that received a video in EPHEMERAL EP & it's also the only no. that AKi sings in English .
FAIRY DUST deserves to have a video made but it feels like something that could have been included in ARISE . Still , it's a cool song that I enjoy .
Wait for You is the 2nd last song and it's the only track that's a slow number . Personally if not for FAIRY DUST , a video should have been made for Wait for You instead as it's a nice change after uptempo numbers in the front of the mini album tracklist .
The Inside War is the final song in EPHEMERAL EP & for this , L'Arc~en~Ciel's guitarist Ken participated in playing the guitar melody wise .
I had a bit of a shock when I 1st listened to The Inside War as it has a really loud introduction but once I got used to it , this track is a good conclusion to wrap things up in EPHEMERAL EP & it's definitely a swell thing for Ken to play the guitar in the song too .
Just when I thought ARISE was a 1 off solo release from AKi , he wrapped up 2015 with the release of his 1st solo mini album EPHEMERAL EP & 1st solo DVD A Feeling Begins to Arise last month .
ARISE was a surprisingly good solo debut offering from AKi & likewise for EPHEMERAL EP .
I have a feeling that the songs in EPHEMERAL EP didn't made the cut in ARISE but nevertheless , I really enjoyed listening to EPHEMERAL EP as there's no doubt that AKi is really talented , solo wise .
I'm not sure if there will be anymore solo releases of AKi as I thought ARISE would be the only record he released . For now , EPHEMERAL EP is a mini album worth checking out .