CD Review :: Domoto Koichi - Spiral

CD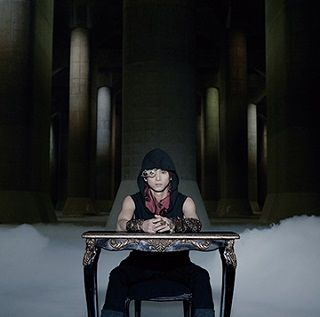 CD + DVD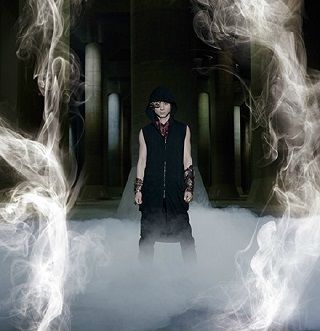 1) Fame
2) MUSE
3) Just A Woman
4) Bongo Drum
5) Boogie Night
6) STELLAR NIGHT ~Hoshi no Balcony
7) I Just Want You
8) Knock me down
9) The mAsque
10) DEAD END
11) Night Wanderer
12) Over You
13) Love Professor
14) SHOCK ! (CD Only Track)
15) SHOW ME UR MONSTER (CD Only Track)
16) INTERACTIONAL (CD Only Track)

Spiral is Domoto Koichi's 4th album & it was released on 8th July .
Koichi's last solo album release was 2012's Gravity . No singles are included in the album . Instead , Koichi's 1st DVD/Blu-ray single INTERACTIONAL / SHOW ME UR MONSTER are both included as bonus tracks in the CD only edition of Spiral .
Serving as the lead album promo track & opening no. , Fame is the only new album track that received a music video .
Gravity's Danger Zone ~to the unknown world~ was an awesome opening no. & likewise for Fame . I did not find Fame catchy on 1st listen but the more I listen to it , it's quite evident on why Koichi chose this song to kick start Spiral .
The next song MUSE is also another stellar no. . The beginning doesn't sound very exciting but towards the later part of the track , it sounded like another different song altogether .
Just A Woman is the shortest track in Spiral with it being under 3 mins . That said , this's a catchy no. that has a fast paced no. with a strong dance melody to back up the song .
Bongo Drum follows after Just A Woman . As the song title suggests , there's slight beats of bongo drums in the track . It's 1 of the more slower mid tempo no.s in Spiral but I actually quite like it .
Likewise , the same thing goes for Boogie Night which's a groovy funky no. . The song is further enhanced with strong sounding trumpet songs which makes it a fun track to listen to .
STELLAR NIGHT ~Hoshi no Balcony is the 1st album no. that's a ballad . This Orchestra grand sounding no. blew me away when I 1st heard it & it showcases that Koichi is equally adapted in handling both dance no.s + ballads rather seamlessly well .
I Just Want You & Knock me down are 2 interesting back to back mid tempo tracks . These 2 songs are somehow interlinked (unintentionally if not purposedly ?) with each other especially the way I Just Want You ended & when Knock me down began .
At this point the album has been slowed down considerably but now the beat is back in full swing from The mAsque onwards .
There's a lot of things going on in The mAsque as Koichi's vocals are distorted with autotune in the song . Whether was it done purposely or not , I like The mAsque as it's just really cool .
DEAD END follows after The mAsque . I was a bit scared when I 1st heard DEAD END as this Halloween inspiring no. was a bit freaky sounding on 1st listen .
Perhaps taking a note or 2 from SHOW ME UR MONSTER , I can imagine Koichi making a Halloween inspired music video if he were to make a video for DEAD END .
Night Wanderer is 1 of my personal fave tracks in Spiral . It's autotune driven just like The mAsque but Night Wanderer is spell bounding & aggressive sounding from the moment the song starts .
Over You is the 2nd album ballad in Spiral after STELLAR NIGHT ~Hoshi no Balcony . The fact that there're not that many ballads in the album , the ballads have to be able to stand up against the other tracks in which I think both STELLAR NIGHT ~Hoshi no Balcony & Over You were able to do that .
Love Professor is the last track in the CD + DVD edition of the album . Despite the rather funny song title , this catchy dance no. is actually quite a fitting no to conclude things .
There're 3 bonus tracks in the CD only edition of Spiral with the 1st no. titled SHOCK ! .
SHOCK ! is a good song even though it feels a bit overwhelmed as there're other better no.s in Spiral . Still , this's something I don't mind to listen on a regular basis .
SHOW ME UR MONSTER & INTERACTIONAL are the last 2 bonus tracks in the album . Before Spiral was released , the album was preceded by Koichi's 1st DVD/Blu-ray single INTERACTIONAL / SHOW ME UR MONSTER .
I enjoyed both songs when the DVD/Blu-ray single was released so I have no complains seeing both tracks included in Spiral as I don't see why they should not been included in the tracklist at all .
KinKi Kids' Domoto Koichi is back with his 1st solo album in nearly 3 years ! Spiral features brand new songs that travel across genres , from dance music to heartwarming ballads .
All the while I always prefer Koichi's solo works as compared to his bandmate Domoto Tsuyoshi a lot more and it feels quite surreal that it took Koichi this long to finally release new solo material again .
Gravity was a surprisingly good album at that time Koichi released it almost 3 years ago . I was impressed with his comeback single INTERACTIONAL / SHOW ME UR MONSTER & Koichi didn't disappoint with what he had to offer for Spiral .
Spiral is an enjoyable album from the moment I listened to it until the end . It's a good successor from where Gravity left behind as most of the new material in Spiral are top notch , solid & memorable .
Let alone , the sound consistency of Spiral is there . It might be mainly a dance album (with ballads thrown in for good measure) but there're many different dance genres in the record which makes Spiral a really fun album to listen to .
I was skeptical before I listened to Spiral as I was worried if it might sound like Koichi's 2nd album BPM (which's my least favourite album from him) but thank goodness Spiral more than exceeded my expectations , given that a lot of talented people wrote/composed the album .
If there's 1 minor downside to Spiral , it's the lack of compositions from Koichi which unfortunately he didn't composed any song/s this time round . I thought it's a pity as I admired/enjoyed Koichi's music compositions a great deal . As such for him not to do any in Spiral , it's a bit of a waste .
Other than that , Spiral is definitely a great music return for Koichi . I just hope I will not need to wait another 3 more years for Koichi to release new solo material again but on the other hand , I do not mind new KinKi Kids material either .
On that note , Spiral is most possibly 1 album that will be going to my fave Top 10 album list for 2015 .