CD Review :: Hilcrhyme - REVIVAL

CD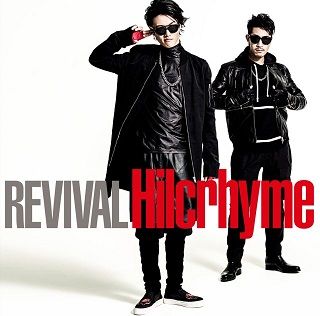 CD + DVD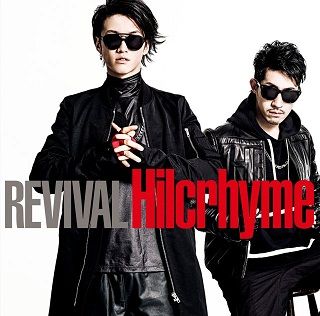 1) New Era
2) Zoku・Ouin Kenbunroku -Mitou-
3) FLOWER BLOOM
4) Spirit Of Love
5) Kodou
6) YUKIDOKE
7) The Woman In The Elevator
8) R2 (Instrumental)
9) Summer Up
10) Travel Machine (DJ KATSU Electro Remix)
REVIVAL is Hilcrhyme's 6th album & it was released last week on 25th March .
The duo's latest album offering comes in about 1 year 1 month+ since the release of their previous album FIVE ZERO ONE .
In REVIVAL , the tracklist includes 2 singles & 3 B-sides .
The album's opening track , New Era is also the only new track to get a video which rightfully deserves to get 1 as it's a fast paced hip hop no. that's downright catchy to boot .
The next new track in REVIVAL , it's something titled Zoku・Ouin Kenbunroku -Mitou- . The live version of this song was included as a B-side in Hilcrhyme's 17th single YUKIDOKE .
Hearing the studio/CD version of Zoku・Ouin Kenbunroku -Mitou- , it's definitely another standout track in REVIAL . The only thing is that I wish the song could have been a bit longer as it ended abruptly as so but other than that , it's something I enjoy a lot .
FLOWER BLOOM is Hilcrhyme's 16th single & it was picked to be used in NTV's Music Dragon Dragon ・ Eye . In addition , this single was released last year to celebrate the duo's 5th anniversary in the business .
Track #4 Spirit Of Love is a cover of rock band Sing Like Talking in which this was released as their 20th single in 20 years ago on 24th Nov .
This's the 1st time for Hilcrhyme to include a cover in their albums & I was wondering how come lyrically this song sounded quite strange as it's not really their style . Turns out it's a cover after I did further checking into this .
Kodou was 1st included as the 2nd B-side in Hilcrhyme's 16th single FLOWER BLOOM & now it's included in the album as track #5 .
YUKIDOKE is Hilcrhyme's 17th single . This Winter inspired no. was the latest single released prior to REVIVAL .
The next song The Woman In The Elevator is another personal fave song of mine . If New Era didn't had a video , I feel that this mid tempo no. should get 1 as so , with it being 1 of the more slower sounding tracks in the album .
After R2 (Instrumental) which's an instrumental interlude , it's the 2nd last song in REVIVAL which's Summer up .
Summer up was 1st included as the 1st B-side in Hilcrhyme's 16th single FLOWER BLOOM . Between this & Kodou , I definitely prefer Summer up as this EDM inspired no. is still a good 1 to listen to .
The final track included in REVIVAL is a remix of the duo's 6th single Travel Machine .
In this case , Travel Machine (DJ KATSU Electro Remix) served as the closing no. of the album . This remix takes the original take of Travel Machine by a notch or 2 seeing that it's a lot more electro futuristic sounding .
Following their 1st time performing at Nippon Budokan , hip-hop duo Hilchryme is back with a brand new album REVIVAL prior to the commencement of Hilcrhyme Tour 2015 REVIVAL .
Frankly , REVIVAL is not a bad album but I think for longtime fans of the duo , they might find this album a bit short changed especially since it only has 10 tracks & after you take away the singles , B-sides , cover , instrumental , remix , you're left with 3 new original tracks .
I would like to see the guys included more new songs in REVIVAL because to me , 3 new no.s is not enough even though New Era , Zoku・Ouin Kenbunroku -Mitou- & The Woman In The Elevator are equally strong/memorable .
On whole , I think REVIVAL will leave people divided on opinions in that fans will like REVIVAL if they don't buy their singles seeing that 1/2 the tracklist consists of both singles + B-sides or fans will not like the album if they dislike the lack of original material .
For me , I'm somewhere in between .