CD Review :: ayumi hamasaki - A ONE

CD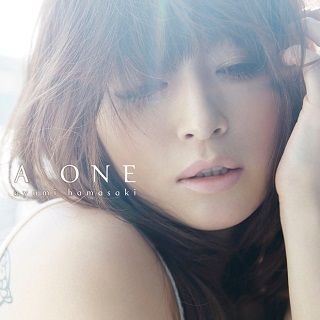 CD + DVD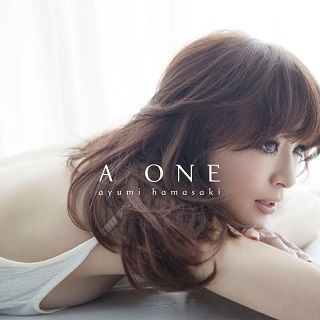 CD + Blu-ray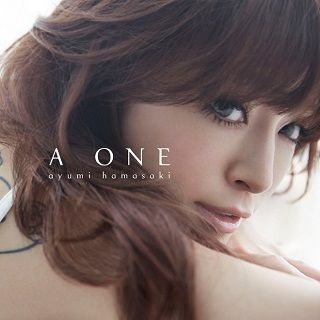 1) a Bell
2) WARNING
3) NO FUTURE
4) Anything for You
5) Last minute
6) Zutto ...
7) Out of control
8) Story
9) The GIFT
10) The Show Must Go On
11) Walk
12) Movin' on without you
A ONE is ayumi hamasaki's 16th album & it was released on 8th April .
Released about 9 months+ since her previous album Colours , A ONE was released on the same day as ayumi hamasaki COUNTDOWN LIVE 2014-2015 A Cirque de Minuit ~Mayonaka no Circus~ DVD/Blu-ray .
The release date of both A ONE & ayumi hamasaki COUNTDOWN LIVE 2014-2015 A Cirque de Minuit ~Mayonaka no Circus~ DVD/Blu-ray falls on exactly 17 years since ayumi's debut single poker face was released .
12 songs are included in A ONE , inclusive of ayumi's 53rd single Zutto... / Last minute / Walk . The fanclub edition of A ONE includes a 2015 updated version of ayumi's 15th anniversary commemoration song Tell All .
2 album tracks WARNING & The GIFT received music videos .
a Bell served as the album opening no. & it's also the only instrumental track in A ONE . This follows straightaway with WARNING .
WARNING is 1 of 2 album tracks that received a music video & it rightfully deserves so because it's an aggressive rock no. that's extremely catchy & memorable , something that ayumi does best .
Acclaimed producer Komuro Tetsuya composed 4 songs in A ONE in which the next 2 songs NO FUTURE & Anything for You were composed by him .
NO FUTURE is a futuristic sounding no. which has some nice surprises prior to the end of the song . On the other hand , Anything for You is a ballad & it's easily the longest track I've come across in ayumi's discography for a non remix track , clocking in at 7 mins .
Perhaps it's due to the long duration but I'm not really a fan of Anything for You . Let alone it doesn't help that it sounds a lot like Walk which ironically was composed by Komuro Tetsuya as well .
Last minute & Zutto ... are 2 of 3 ballads from ayumi's 53rd single Zutto... / Last minute / Walk . Last minute is a rock ballad while Zutto ... is a Winter ballad .
For Last minute , ayumi started to work on this song in response to her fans' fervent request . In addition , Last minute was picked to be used as the opening theme for NTV's Buzz Rhythm for this month .
When Zutto... / Last minute / Walk was released last Dec , only a video for Zutto... was made at that time . But in A ONE , a video was made for Last minute , which's included in the DVD/Blu-ray tracklist .
Up to now I still prefer Last minute a lot as compared to the other 2 ballads given that Last minute reminds me of ayumi's previous rock driven ballads which're still classics even up to now .
The next 2 songs Out of control & Story were composed by the same person whom worked on the melody of Last minute .
Between both tracks , I prefer Story as I had nostalgic vibes upon hearing it , not that Out of control is outright bad .
The GIFT is the 2nd album track that received a video & this wedding ballad was composed by Singaporean singer/songwriter JJ Lin .
No pun intended , The GIFT was reported to be a gift from JJ for ayumi & her fans . Heaping praises on The GIFT that JJ composed for her , ayumi added that the song gives off a sense of purity & she was "very happy" with how it turned out . She said , "It (the song) showcases a very good side of JJ , not just as a man but as an artiste ."
Even though I don't listen/support Chinese music , I wouldn't deny that from 1 Singaporean to another , I'm happy for JJ Lin as it's an honour for him to compose something for ayumi seeing that this will definitely raise his profile substantially .
The song itself is really touching & given that this's the 1st time JJ Lin composed something for ayumi , it's a commending effort . I do hope that this will not be the last time I'll be seeing a JJ composition as it will be great if he were to compose for ayumi again in the near future .
The Show Must Go On & Walk are the other 2 songs in A ONE that were composed by Komuro Tetsuya .
For The Show Must Go On , it was picked to be used in the ads of Samantha Thavasa . This's actually 1 of my fave tracks in A ONE & even though it sounds quite similiar with LOVE again's snowy kiss , I'm actually quite ok with it .
On the other hand , Walk is the 3rd ballad that makes up ayumi's 53rd single Zutto... / Last minute / Walk . It's still my least fave ballad among the 3 . I don't mind to listen to it but given a choice , I would skip it .
Movin' on without you is the final track in A ONE & this's a cover of Utada Hikaru's 2nd single in which this single was released 16 years ago in 17th Feb .
ayumi's cover of the song was 1st included in a tribute cover album titled Utada Hikaru no Uta which was released last year on 9th Dec to commemorate Utada's 15th anniversary in the business .
In her cover of Movin' on without you , ayumi utilised her voice in a manner that she doesn't normally does in her discography .
This's the 1st time for ayumi to include a cover in her studio albums & I did enjoyed her rendition of Utada's Movin' on without you so I have no problems with her choosing to include it as the last song in A ONE .
Celebrating her 17th anniversary in the business , ayumi hamasaki released her 16th album A ONE together with ayumi hamasaki COUNTDOWN LIVE 2014-2015 A Cirque de Minuit ~Mayonaka no Circus~ DVD/Blu-ray on the same day when her debut single poker face was released 17 years ago on 8th April .
Before listening to A ONE in full , I already had a feeling that I was going to like it a lot more than ayumi's past albums Colours & LOVE again . Sure enough , A ONE in general is quite good & certain portions of the album I have nostalgic feelings upon listening to it .
Prior to A ONE , I had somewhat dislike towards LOVE again & Colours as I didn't liked the way both albums were marketed/promoted & also the sound consistency for both albums were quite poor .
Luckily in this case , I don't really encounter that much problems in A ONE even though it's not an all rounder album . At the end of the day , A ONE is still quite ballads driven to a certain extent & it's not as musically diverse as compared to ayumi's past albums .
Another problem I noticed is that the songs that Komuro Tetsuya composed in A ONE tends to get repetitive after a few listens . Komuro Tetsuya did an amazing job composing the majority bulk of material in Love songs but what I've heard in A ONE sounded like something he has composed before for ayumi .
It was great for JJ Lin to compose for ayumi as The GIFT is a nice change from the usual group of composers ayumi usually relies on . Honestly , what I hope to hear in ayumi's next studio album is that she should get other people to compose for her because if she keeps on relying on the same group of people , things will get stagnant musically .
That said , this's definitely not the last time I'll be seeing from her as her 5th mini album will be released on 5th Aug .
On that note , here's to the next anniversary coming from the Empress of JPop .