CD Review :: ayaka - Rainbow Road

CD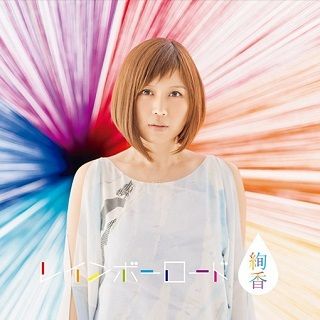 3 CDs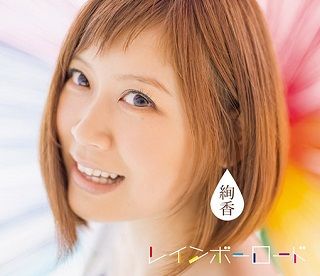 3 CDs + DVD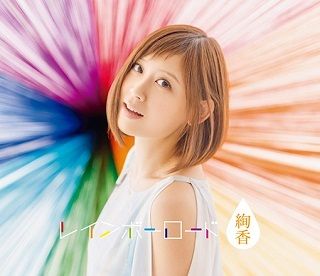 1) number one
2) Have fun !!
3) Arigatou no Wa
4) No end
5) Tsuyoku Omou
6) beautiful
7) Gensoukyoku
8) Lose control
9) Through the ages (Self cover ver.)
10) Zutto Taisetsu na Kimochi
11) Chiisana Ashiato
12) Birthday Song
13) Nijiiro
Rainbow Road is ayaka's 4th album & it was released last week on 15th April .
ayaka's last album release was 2012's The beginning . In Rainbow Road , 3 singles , 2 B-sides & 2 digital singles are included in the tracklist .
Except for No end , all songs in Rainbow Road have promo tie in's .
Kicking off the album is number one which was released as ayaka's 14th single .
Last year , number one was picked to be used as the relay theme song for Fuji TV coverage on the Winter Sochi Olympics . This no. that's brimming with lots of encouragement messages behind it is a positive pop sounding track which's 1 of those songs that will always lift up a person's spirit no matter how bleak things might get .
number one follows after the album's 1st new track which's titled Have fun !! which was created to commemorate the design renewal of MetLife Life Insurance's manned airship Snoopy J-gou .
Regarding Have fun !! , ayaka commented , "Humming this song will cheer you up . Hearing this song will make you smile naturally . Hearing this song will make you want to look up at the sky . I wrote Have fun !! hoping that it will excite everyone ."
The next song Arigatou no Wa was 1st released as a digital single 2 years ago on 4th Oct & a video was made for the song .
Nestle's Kit Kat launched a campaign 2 years ago to celebrate its 40th anniversary in Japan . As such , ayaka was chosen as the campaign artist & wrote Arigatou no Wa .
Arigatou no Wa expresses one's feeling of gratitude toward people that are close to them . This is ayaka's 1st time writing a song with just Arigatou as its theme . As such , she asked fans through Twitter , "Who is the person you want to tell 'thank you' the most ?"
ayaka expressed her thoughts on the word 'thank you' , "I think the word 'thank you' is a magic word . The smile that appears when you say it & the joy you feel when it's said to you . There are moments when you wonder if you've done something for the other person & you become warmhearted . It's a word that I always treasure ."
She also further commented about Arigatou no Wa , "'Thank you' can be seen from many perspectives , so I was distraught over how to write it . However , I felt that this word had the power to spread warm feelings ."
ayaka continued , "I thought about the person I wanted to say 'thank you' to the most . The person who immediately came to mind was my mother . That was the starting point of the lyrics ."
The album's 2nd new track , a video was also made for No end which's 1 of my fave songs in Rainbow Road .
The style of No end is quite different from ayaka normally does & the reason why this's so is because No end & Lose control are the only 2 songs that she didn't wrote & composed in the album .
Still , that doesn't stop me from liking No end a lot & it would have been better if the track was a bit longer .
Tsuyoku Omou was 1st released as a digital single 3 years ago on 12th Dec . This was 1st included in a bonus CD that's bundled up with ayaka LIVE TOUR 2012 "The beginning" ~Hajimari no Toki~ DVD/Blu-ray .
Promo wise , Tsuyoku Omou was selected to be used as the theme no. for NTV's news program NEWS ZERO .
beautiful is the 1st A-side of ayaka's 13th single beautiful / Chiisana Ashiato . Promo wise , beautiful served as the theme song for the drama Share House no Koibito that starred Oizumi Yo & Mizukawa Asami .
Gensoukyoku was originally included as the B-side in ayaka's 15th single Nijiiro . This song was used in the ads of Sawai Pharmaceutical .
When I reviewed Nijiiro , at that time I mentioned I enjoyed Gensoukyoku a lot as it's a good contrast against the A-side so I don't have problems seeing Gensoukyoku included in the album as I feel it deserves to be in .
The next track Lose control was picked to be used as the image song for the movie THE NEXT GENERATION Patlabor Shuto Kessen .
Lose control is described as an upbeat rock tune that's different from ayaka's usual songs . This is the 2nd time filmmaker Oshii Mamoru & ayaka have collaborated together . Konya mo Hoshi ni Dakarete... (track #15 in ayaka's 2nd album Sing to the Sky) was used in Oshii Mamoru's film The Sky Crawlers .
Through the ages was originally included as the B-side in ayaka's 14th single number one . The original take of the song was sung in English by singer/songwriter Gabrielle Aplin & in actual fact , this song was written by ayaka .
For Gabrielle Aplin's version , the rendition of Through the ages that she sung was used in the movie Kuroshitsuji starring ayaka's husband Mizushima Hiro .
ayaka's version of Through the ages is sung in Japanese . Hence credits wise , it's indicated that she self covered the song in both number one & Rainbow Road .
Mizushima , who is also 1 of the producers of the Kuroshitsuji film , recommended Gabrielle Aplin to sing Through the ages . Also , producer Matsuhashi Shinzo has always wanted ayaka to write a theme song for his movie & considered her to provide the music for Kuroshitsuji .
Matsuhashi then consulted ayaka's husband Mizushima , who agreed saying , "She has known about this movie since the 1st stages of planning & has the ability to create English lyrics ." In the past , ayaka has provided a song for Kudo Shizuka but this was her 1st time providing a song for a foreign artist .
Zutto Taisetsu na Kimochi was used in the ads of wedding information website MyNavi Wedding & a video was made for the song .
This's ayaka's 1st wedding song that was written to celebrate her manager's marriage .
Regarding Zutto Taisetsu na Kimochi , ayaka commented , "I couldn't be any happier if this song becomes a switch for couples , who are already married or about to get married , that whenever something happens , they will be able to assure their relationship by listening to it while leaning on each other's shoulders ."
Chiisana Ashiato is the 2nd A-side of ayaka's 13th single beautiful / Chiisana Ashiato . Promo wise , it was used in the ads of Shiseido's MAQuillAGE & the song describes the niceties of a woman's mind , giving Shiseido's MAQuillAGE ads a worldview depth & colour .
The last new album track , Birthday Song was used in the ads of CHOYA's Natsuume . A video was made for the song but it's not included in the DVD tracklist of Rainbow Road .
This song was written for ayaka's 1st child whom will be born soon . In the video , ayaka can be seen singing to her pregnant belly , along with footage of her fans singing along to the song .
Nijiiro is ayaka's 15th single & it was used as the main/opening theme song for the TV drama series Hanako to Anne that starred Yoshitaka Yuriko .
The final number in Rainbow Road , Nijiiro was written specially for Hanako to Anne with it being a lighthearted song with a gentle melody .
ayaka , who says she was overwhelmed by the staff's passion for Hanako to Anne explained , "I wanted to write a song that would fit closely with the drama . So I worked on Nijiiro in order to express the worldview that this drama holds ."
3 years after the release of her previous album The beginning , ayaka returns with a brand new album Rainbow Road .
Rainbow Road marks a complete departure from The beginning given that for starters , it's hands down 1 album that's filled with many promo tie in's that almost all the songs received in it . In addition , The beginning had no singles preceding its release unlike Rainbow Road .
Mood wise , Rainbow Road overall feels very uplifting & upbeat unlike The beginning where it was quite sombre + serious sounding . Hence I don't think it's fair to compare both albums as they're quite different .
For me I do enjoy Rainbow Road but I guess some will not given that ayaka included almost everything in the album , inclusive of material dated back 3 years ago (Tsuyoku Omou) . As such if you purchase her other releases , you might feel a bit cheated as after you - everything , there's not really a lot of new material in Rainbow Road .
Since I don't fall into that category , I frankly do not mind . Rainbow Road could have benefitted with more new tracks but considering the circumstances , I don't think I should complain further as I still feel ayaka is 1 of the most talented female solos after she made her debut presence felt 9 years ago with I believe .
With that said , congrats to ayaka & Mizushima Hiro for becoming impending 1st time parents !