CD Review :: Koda Kumi - WALK OF MY LIFE

CD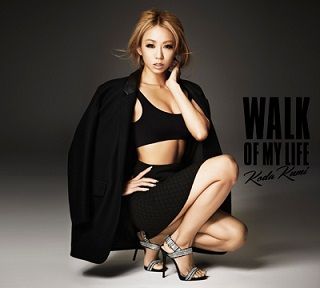 CD + DVD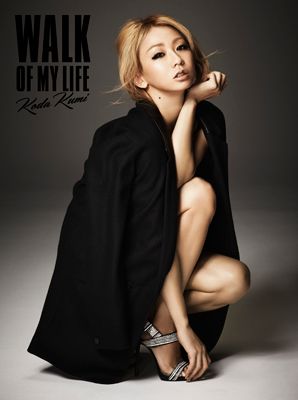 CD + Blu-ray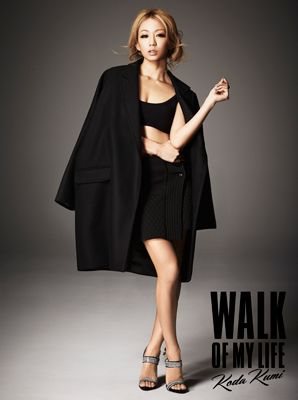 1) Introduction ~WALK OF MY LIFE~
2) Dance In The Rain
3) Lippy
4) Mercedes
5) Like It
6) House Party
7) Interlude ~Dance~
8) HOTEL
9) Gimme U
10) You can keep up with me
11) MONEY IN MY BAG
12) PIECE IN THE PUZZLE
13) Fake Tongue
14) Sometimes Dreams Come True
15) LIFE so GOOD !!
16) WALK OF MY LIFE
WALK OF MY LIFE is Koda Kumi's 12th album & it was released on 18th March .
Koda's latest album offering was released 1 year 1 month+ since her previous album Bon Voyage . HOTEL is the only single included in WALK OF MY LIFE . SO FEVER , Kimi Omoi & NEVER GIVE IT UP from FEVER KODA KUMI LEGEND LIVE are not included in the album .
2 album tracks Like It & WALK OF MY LIFE (the song) received music videos .
With regards to WALK OF MY LIFE , Koda commented , "At the time of my debut , I didn't know left from right . There was also a time when I hesitated and worried about whether my music was right or wrong & how Koda Kumi should be . What I think about now in my 14th year is : 'it's not about what people think , but about how I've lived my life' . You only live once . Your efforts , as well as setbacks & sufferings ; they all become food for you . This is an album that condenses the path that Koda Kumi has walked on until now added with a new essence ."
Introduction ~WALK OF MY LIFE~ served as the opening no. of the album & the next song following it is Dance In The Rain .
Dance In The Rain was released as an exclusive single that's only available for sale via Koda's fanclub . A danceable number sung emotionally by Koda , I'm glad to see the song in the album as I like it the 1st time I heard it .
Lippy , Mercedes & Like It are the 1st 3 new album tracks in which Like It is the 1st of 2 songs that received a video .
Prior to the physical release of WALK OF MY LIFE , Like It was released digitally on 11th March .
Each of the songs have a distinct R&B flair . I didn't liked Lippy & Like It that much as I thought both tracks sounded quite annoying but along the way my opinion towards them have changed .
Likewise , I wasn't sure what to expect from Mercedes as the song title itself is quite amusing but it's quite a good upbeat R&B no. .
House Party follows after Like It & this's 1 of my fave new songs in the album . As the song title suggests , it's a party track that's fun & easy to get into .
Interlude ~Dance~ serves as the album's interlude & to me this should have been a full track as it had potential to be a song instead of being just an interlude .
HOTEL is Koda's 57th single & it's the only single that's included in WALK OF MY LIFE .
The song was picked to be used to promote NTV's Sukkiri!! & it's described as a Summer tune in which it's a mid-tempo dance song that showcases a more mature side of Koda .
HOTEL is a medium tempo no. with a mixture of different music genres such as Reggae , Soul , R&B & Hip Hop .
Gimme U & You can keep up with me are the next 2 album tracks . Koda always tend to include cutesy inspired tracks in her albums & Gimme U is no exception .
But unlike her previous cutesy inspired no. , Gimme U ain't so bad . On the other hand , You can keep up with me is quite jarring as the melody is extremely loud & it's 1 of the more in your face tracks in the album .
MONEY IN MY BAG served as the B-side in Koda's 57th single HOTEL . Prior to the release of WALK OF MY LIFE , the video for this Hip Hop R&B no. was only included in the fanclub edition of HOTEL but it's made available in the DVD/Blu-ray of the album .
PIECE IN THE PUZZLE is my next fave track in the album as it's something that I like on 1st listen . Frankly a video should have been made for this song as it has a really catchy melody .
As for Fake Tongue , it's also pretty good & it showcased Koda's powerful vocals quite well .
Sometimes Dreams Come True is 1 of the rare album tracks that doesn't have a strong R&B sound . Instead it's a mid tempo guitar driven no. which's nice even though the ending's something I don't quite like .
The 2nd last track , LIFE so GOOD !! is another cutesy inspired no. just like Gimme U . I don't like the opening of LIFE so GOOD !! that much but the main basis of the song is ok .
Served as the final track in the tracklist & sharing the same title as the album , it's WALK OF MY LIFE (the song) & it's the 2nd track to get a video after Like It .
Prior to the physical release of the album , WALK OF MY LIFE (the song) was released digitally on 4th March .
A powerful ballad which Koda created as a memorial for her 15th anniversary , Koda's commented , "Facing my 14th year , I feel like what is written on the lyrics ; "It's not about what people think , it's about how you lived" . Life happens only once & time won't come back , so I want to live the way I myself can accept . I want to be a powerful woman as "Koda Kumi" & I feel even more strongly that I want to give people strength with my music . WALK OF MY LIFE is a sequel to walk (included as track #14 in Koda's debut album affection) & it's a song I wrote imagining Koda Kumi 10 , 15 years from now on . Including the word "walk" , this song is 1 where I included the road I have walked up until now ."
This year is Koda Kumi's 15th anniversary since her music debut & the release of her latest album WALK OF MY LIFE signifies an early start of celebration in her impending important milestone in the music business .
I was genuinely surprised with what WALK OF MY LIFE offered because unlike Koda's previous albums , it's a very different album that she has released this time round .
Different in the sense that WALK OF MY LIFE is a lot more Urban sounding which in the process , the album tracks are less mainstream sounding . Before hearing it , I was skeptical as there's only 1 single in the album (not counting Dance In The Rain) & let alone the new album tracks more or less have very boring/genetic sounding titles .
Thankfully on whole , WALK OF MY LIFE is quite a strong sounding album . A common problem with some of Koda's past albums is that sound consistency wise , it's not there as usually her singles tend to be good but most of the time it's the album tracks that just pulls everything down .
That's not to say WALK OF MY LIFE doesn't have any flaws . To me , 1 problem I noticed regarding the songs in the album is that some of the tracks tend to over repeat a bit too much when comes to the chorus portions which I find it very un-necessary .
I'm sure WALK OF MY LIFE will have fans being divided because I suppose if fans like mainstream music , then most probably this might not be something they will not enjoy .
But for me , I'm quite pleased with what WALK OF MY LIFE offers & I guess at the end of the day , Koda probably wants to go back to her music roots which served her well .
On that note , happy 15th anniversary to Koda & may there be many more happy anniversaries from her !