CD Review :: Acid Black Cherry - L

CD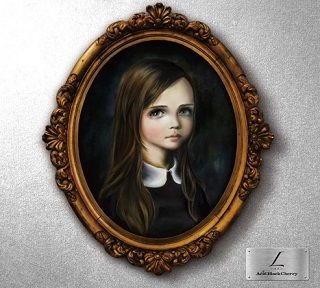 CD + DVD Live Edition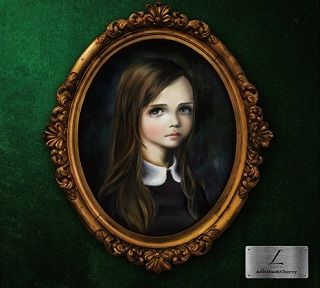 CD + DVD Documentary Edition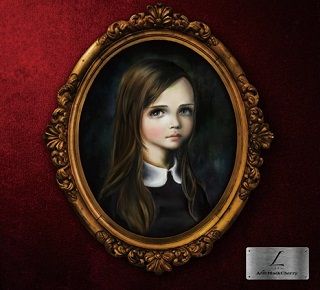 1) Round & Round
2) liar or LIAR ?
3) S to M
4) Kimi ga Inai, Ano Hi Kara...
5) L
6) Greed Greed Greed
7) 7 colors
8) ~Le Chat Noir~
9) Kuroneko ~Adult Black Cat~
10) versus G
11) Nemurenu Yoru
12) INCUBUS
13) Loves
14) & you
L is Acid Black Cherry (ABC)'s 4th album & it was released last month on 25th Feb .
Originally supposed to be released on 4th Feb , the release date of L was subsequently changed to 25th Feb due to production issues .
ABC's last album release was 2012's 『2012』 & 4 singles are included in L .
A concept album with the theme of love , L centres on the story of an imaginary woman named L who has had many ups + downs throughout her life & just wanted love .
Round & Round is the opening track of L & it's also the longest track in the album too . This thought provoking no. definitely sets the mood on what to expect in the subsequent tracks found in L .
Likewise , the next 2 songs liar or LIAR ? & S to M are mean gritted aggressive Rock driven tracks . S to M has an amusing song title & it sounds a bit similar to their 11th single Pistol .
Kimi ga Inai, Ano Hi Kara... is ABC's 18th single . It was written with the 2011 March 11th earthquake/tsunami disaster in mind & the song's is about 1's longing for a loved one that has gone , whether that loved one is a significant other , a friend or a family member .
Sharing the same title as the album , L (the song) is 1 of 2 songs that lyrically talks about the imaginary woman L who's the inspiration of the album .
Perhaps due to this , it's no surprises that L (the song) is intriguing & something that deserves to shine in the spotlight .
Greed Greed Greed is ABC's 16th single . It was picked to be used as the theme song for MBS・TBS's drama Akuryo Byoutou .
Described as a groovy song that will attack a listener on all the 5 senses , Greed Greed Greed is an uptempo rock tune & a bright cheerful rock no. that will make fans dance & be kept on their toes .
7 colors is the 5th album track & it's 1 of my fave songs in L as it has a fun cheery personality . It's not as full right upbeat as ABC's 12th single Shangri-La but it didn't stop me from listening to 7 colors with a smile on my face .
~Le Chat Noir~ is a 20 seconds short interlude that precedes Kuroneko ~Adult Black Cat~ .
Kuroneko ~Adult Black Cat~ is ABC's 17th single . Described as an upbeat rock number which's infused with big band jazz elements , yasu commented , "You'll think it's black cat-like when you listen to it ."
versus G & Nemurenu Yoru follows after Kuroneko ~Adult Black Cat~ . versus G is another standout track as it features yasu doing a bit of rap which surprised me as prior to this , he hasn't done rapping until now .
That said , maybe yasu can consider to do a full rap rock song in future as he actually sound quite convincing even though the rapping portion in versus G is a bit short .
On the other hand , I feel that Nemurenu Yoru is the weak link in the album as this song doesn't really do anything much for me . It borders line on filler mode & considering that there're other more prominent stronger tracks in L , given the chance I will skip Nemurenu Yoru if I have the choice .
INCUBUS is ABC's 19th single & this gripping powerful rock number was the most recent single included prior to the release of L .
Loves is the 2nd last track in the album & it's the 2nd song after L (the song) that lyrically talks about the imaginary woman L . Another standout track , Loves is an emotional slow down no. in L & the simplicity of it makes it a winner in its own right .
& you is the last song & a good 1 to wrap things up in the album as it's quite an empowering no. . In addition , & you brings back the album to full circle in which it couldn't be more better to conclude L .
For their 4th album L , Acid Black Cherry tells the tumultuous & fictional life story of L , a woman consumed by love . Learn the moving story of L with Acid Black Cherry's new album !
yasu always put a considerable amount of thought into making his solo albums & no exception this time round for L . The songs in the album are entwined with the story of the imaginary woman L's life , making the album a very interesting one to listen to .
All the while I always feel that Acid Black Cherry's albums are not that easy to listen to but after I get the hang of things , L is actually an enjoyable listen from start til end .
I enjoyed 『2012』 a lot but I think what makes L a notch or 2 better than 『2012』 was that sound consistently wise , it's there as 『2012』 felt quite inconsistent even though it was more musical diverse .
All in all , L is a solid album release & if you're into albums that have deep thoughts together with an album concept that you want to dive in deeper to explore hidden meanings & agendas , then L might be the album to satisfy your curiosity senses .