CD Review :: Yamashita Tomohisa - YOU

CD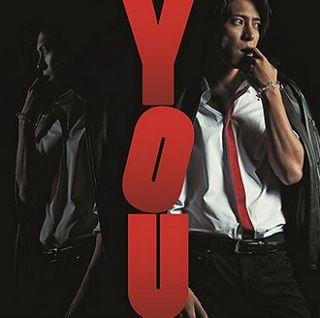 CD + DVD A
CD + DVD B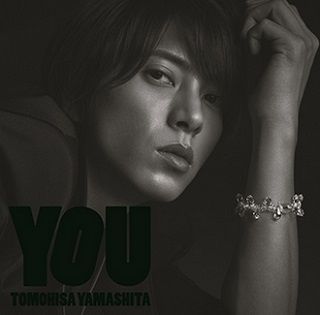 1) Theme of YOU
2) Birthday Suit
3) YOUR STEP
4) Issho.
5) Konya ga Kakumei Zenya
6) Brodiaea
7) ice cream
8) Anthem
9) Kimi no Hitomi no Naka ni Mieta Marukute Aoi Hoshi
10) Love & Hug
11) Modorenai Kara
12) Daite Senorita -2014 version-
13) B-A-N-G (CD Only Track)
YOU is Yamashita Tomohisa's 4th album & it was released last week on 8th Oct .
Yamapi's 1st mini album Asobi was released on 20th Aug & just like Asobi , no singles are included in YOU . Yamapi's last full length album release was last Sept's A NUDE .
YOU is preceded by lead promo single YOUR STEP .
Just like A NUDE , a variety of artists were involved in the production of YOU . Participating this time are Naoto Inti Raymi , Nanao Tavito , 2PM's Jun. K , Hitoto Yo , Kawatani Enon (indigo la End , gesu no kiwami otome) , ICEDOWN , Andy Platts (Mamas Gun) , Ishizaki Huwie , STY , Koide Yuusuke (Base Ball Bear) , Jeff Miyahara , banvox , Fukuhara Miho , Def Tech's Micro , Yanai Michihiko .
YOU was made thinking of all the fans who always have been supporting Yamapi . About YOU , Yamapi said , "Since the songs are like gently getting closer beside you , to music that is strongly pushing your back , this album gathers songs you will listen to through various situations . "
Yamapi further commented , "This time too , splendid artists participated in the production of this album , the contents are rich with the variety of genres & melodies . Because of this , even if there are people who haven't heard my album , even if there is just one who listens , I'm happy if my fans who have supported me will accept this album for a while , I think that is good ."
For the 1st time , YOU has an opening introduction track Theme of YOU in which this was followed by the 1st album track Birthday Suit which's is a nice mid tempo track that's quite catchy & memorable .
YOUR STEP is the album's main promo track & this served as the theme song of Yamapi's variety show Otona no Kiss Eigo . In addition , it's the only new song in YOU that received a video which's the 1st video that Yamapi personally had a hand in directing .
The lyrics of YOUR STEP were written by Naoto Inti Raymi & the song has both an English + Japanese renditions . The version found in the 3 'normal' editions of YOU is the English version while the Japanese version is only available in the special Yamapi shop edition of the album .
If YOUR STEP was released as a single , it would have been a worthy successor to Yamapi's previously Summer inspired single SUMMER NUDE '13 as YOUR STEP is top notch . I can understand why this song was picked to promote YOU as it deserves so & Yamapi's English dictation in the song is surprisingly quite good .
Issho. is the next song & funny enough just like YOUR STEP , both songs have the feeling that I want to go on vacation upon hearing both tracks . While YOUR STEP is very upbeat , Issho. is very laidback/chilled out .
Konya ga Kakumei Zenya follows after Issho. & this's 1 of my fave songs in YOU as it's uptempo song that has a lot of character which I was drawn to the very 1st time I heard it .
Brodiaea is the 1st album ballad & for this , 2PM's Jun. K + LEL co-composed while Yamapi co-wrote it together with Kenn Kato .
ice cream is track #7 & it's an uptempo song . I thought it was going to be something cheesy but thankfully it's not the case .
Anthem follows after ice cream & this's also another personal fave track of mine as it sounds empowering/inspiring .
Likewise , the same thing goes for the next track Kimi no Hitomi no Naka ni Mieta Marukute Aoi Hoshi which's yet another song that's worth checking out .
Love & Hug is another holiday inspired song just like YOUR STEP + Issho. except in this case , Love & Hug felt as though it contains traits of what both songs have .
Modorenai Kara is the 2nd album ballad after Brodiaea & this was written/composed by Kawatani Enon . Honestly I feel that both ballads found in YOU are equally good which allowed Yamapi to showcase his vocals to a certain extent .
Daite Senorita -2014 version- is a re-recorded version of Yamapi's debut single Daite Senorita that was released 8 years ago on 31st May .
I wouldn't lie that this was the 1 track that I was looking forward to hear the most as the original take of Daite Senorita was already very good but ironically I feel Daite Senorita -2014 version- is the weak link in YOU .
For Daite Senorita -2014 version- , it's very Rock driven which's 1 music genre that I feel it doesn't suit Yamapi & that's what I felt upon hearing the updated version of Daite Senorita . In this case , I definitely prefer the original version by a long shot .
B-A-N-G is exclusively available in the CD only edition of YOU & it's pretty good as Yamapi showcased his falsetto vocals here to a certain extent .
Yamashita Tomohisa concludes 2014 with the release of his 1st mini album Asobi & now his 4th original studio album YOU .
I must say releasing an album without any singles preceding it is a risky move as I wouldn't know if the album will flows well or not but Yamapi managed to defy all odds & put out yet another solid well rounder release .
Just like Yamapi's last album A NUDE , YOU is yet another album that's filled with a lot of different music genres that makes listening to it a real joy + when you get a group of established people to work on YOU , the result's quite evident .
I enjoyed listening to YOU from the start til the end & just like Asobi , both releases of Yamapi are definitely a shoo in in my top 10 fave album releases of 2014 .
Do yourself a favour & check out YOU which's a highly recommended album worth checking out , you will not be disappointed in doing so .