CD Review :: Koda Kumi - Bon Voyage

CD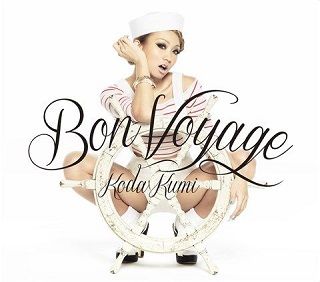 CD + DVD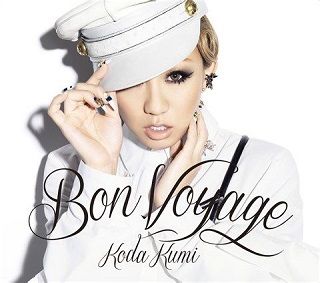 CD + Blu-ray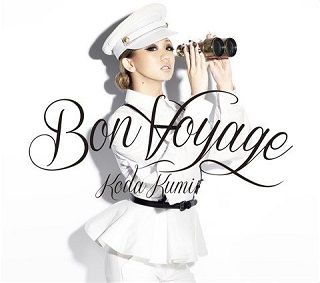 1) Introduction ~Bon Voyage~
2) SHOW ME YOUR HOLLA
3) LOADED Feat Sean Paul
4) Winner Girls
5) Imagine
6) Koishikute
7) LALALALALA
8) Let's show tonight
9) Interlude ~Bon Voyage~
10) TOUCH DOWN
11) CRANK THA BASS Feat OVDS
12) LOL
13) Go to the top
14) Dreaming Now !
15) On Your Side
16) U KNOW
Bon Voyage is Koda Kumi's 11th album & it was released last month on 26th Feb .
This's Koda's 1st original album release since 2012's JAPONESQUE as she released her 2nd cover album Colour The Cover last year .
Bon Voyage serves as the album's theme , meaning "have a nice trip" & it includes 4 singles . IS THIS TRAP ? which's found in Koda's 55th single Summer Trip is excluded in the album while 2 album tracks received music videos .
After the introduction/opening Introduction ~Bon Voyage~ , the album dives straight into the 1st album track that received a music video in the form of SHOW ME YOUR HOLLA .
Prior to the release of Bon Voyage , SHOW ME YOUR HOLLA was released digitally last month on 12th Feb .
SHOW ME YOUR HOLLA is hands down easily 1 of Koda's strongest if not most catchy & memorable album track to date . It's no wonder it received a music video as it truly deserves to have 1 .
Upon 1st listen , I already knew this was something I was going to like immediately & SHOW ME YOUR HOLLA somewhat reminds me of Christina Aguilera's Candyman with both songs having that really addictive + super fun big bang jazz swinging melody hook .
LOADED is the 2nd album track & this's 1 of 2 songs that features collaborations . For this song , it features Jamaican Reggae artist Sean Paul .
Before I crossed over to listen to JPop full time , Sean Paul was 1 of the artistes I listened/supported so to see his name on the album credits & that he's featured in a song of Koda made me really excited .
And turns out , just like SHOW ME YOUR HOLLA , LOADED is another ace stellar no. with it being very catchy + perhaps paying homage to Sean's music roots , LOADED definitely has that Reggae influence going on which makes things really fun to listen to .
Personally , LOADED should have received a video but it's unfortunate that didn't materialised as it would have been interesting how it went , video wise .
Winner Girls follows after LOADED & this song was used in the ads of Netz Toyota .
I think the 1st 3 album tracks in Bon Voyage are equally distinct & Winner Girls is no exception . Despite SHOW ME YOUR HOLLA , LOADED & Winner Girls being all dancey upbeat no.s , they're able to distinguish themselves from each other with no problems which I think it's a good sign .
At this point in time , the album has slowed down considerably in the form of the 1st mid tempo track Imagine .
After a series of solid upbeat songs , it's nice to hear something soothing & that's where Imagine comes in . Koda's ballads/slow songs can get quite generic sounding but thankfully Imagine doesn't fall into the category .
Koishikute is Koda's 54th single . Described as a love ballad that conveys the painful feelings of men & women who are going through heartbreak , Koishikute is a winter ballad conveying the pain people go through when their hearts are broken .
This is a sorrowful ballad that draws the story between 2 lovers that realise their feelings upon the distance between them . Yet rather than regret , the feeling of gratefulness is a main element in the song .
As such , Koishikute is a touching song about longing & showing appreciation to the one you love .
LALALALALA is found in Koda's 55th single Summer Trip . This served as the lead promo track in Summer Trip as LALALALALA gives off the feeling of Summer .
Let's show tonight is track #8 & it's the shortest track in Bon Voyage . Despite this , Let's show tonight is very catchy & it somewhat continues from where SHOW ME YOUR HOLLA left behind with both songs having quite similar music traits .
That said , it's quite a pity that Let's show tonight is not a full song & both this track + SHOW ME YOUR HOLLA showcased just how Koda sounded surprisingly good when she belts out big bang swinging jazz no.s .
After Interlude ~Bon Voyage~ , it dives straight into the next song in the album which's TOUCH DOWN .
TOUCH DOWN is found in Koda's 55th single Summer Trip & it's described as a hip hop dance no. .
Well that's no doubt that TOUCH DOWN screams Ero Kawaii & this song proves that Koda is still able to release raunchy no.s even up to now , which's evident in the music video for TOUCH DOWN .
The next 2 album tracks are unfortunately my least fave ones in the album .
CRANK THA BASS is the 2nd song that features a collaboration & for this , it featured OVDS .
I did not like CRANK THA BASS on 1st listen & even up to now , I still feel that it's actually quite annoying if not noisy . The saving grace of the song is that after Koda belted out the 2nd verse , the melody changed for a while in which ironically that part of CRANK THA BASS is the only part that I can tolerate .
Likewise , the same thing goes for LOL which's the 2nd album track to get a music video . Unlike CRANK THA BASS , I was actually quite freaked out when I 1st heard LOL .
With a song title like LOL , it's easy to dismiss this as a joke song but upon hearing it & let alone watching the video , I was scared due to the video content (which's due to my own personal fears of clowns) .
I rather another album track be given a music video instead and not LOL though .
The next 2 songs are singles that were released prior to Bon Voyage .
Go to the top is Koda's 53rd single & it was picked to be used as the opening theme song for the anime Total Eclipse .
Described as a dance pulsating electronica tune , Go to the top tells a message for people living in conflict & that it's being directed at people who do live with constant conflicts within themselves .
Dreaming Now ! is Koda's 56th single & it was released on the same day as Koda's 31st birthday .
Promo wise , Dreaming Now ! was used as the theme song for NTV's Volleyball World Grand Champion Cups 2013 that started airing last year on Nov 12th . The song is described as a cheer no. with a dance sound that was written for all people who challenge the world .
Koda wrote the song after watching an actual volleyball match & meeting with coach Manabe Masayoshi + volleyball player Kimura Saori .
Regarding the upbeat dance no. , Koda commented , "I wanted to make a support song to give energy to the players on the Japanese national team . I think it turned out to be a song that will also unite volleyball fans ."
On Your Side is the 2nd last album track & it's quite an interesting song , something that Koda never tackled before music wise .
I did enjoy On Your Side & so does the last album track U KNOW which's a power thumping track that concludes Bon Voyage in a rather satisfying tone .
Everyone , all aboard the Koda Kumi cruise express as she takes her fans on a musical joyride trip in releasing her latest album Bon Voyage !
I wouldn't lie that I was quite sceptical to give Bon Voyage a listen as Koda's last album JAPONESQUE was literally flawless from start til finish & also on a non musical level too .
But prior to the release of Bon Voyage , I really like the singles that made the cut in Koda's latest album & except for 2 album tracks , I enjoyed what Bon Voyage has been brought to the music table .
For an artiste that can make 1 or some albums that stand out a great deal in his/her discography , to do a follow up after that ain't easy but Koda Kumi is living proof that can be done in the form of Bon Voyage .