CD Review :: FLOWER FLOWER - Spotlight

CD
CD + DVD
1) Inochi
2) Powerful
3) Coffee
4) Anata to Taiyou
5) Chizu
6) Chiri
7) Ice
8) Odori
9) Ubugoe
10) Tokei
11) Chiisana Mado
12) Nichijou
iTunes Japan exclusive :
13) Fuyu -Live at Ebisu The Garden Hall-
14) Mannequin -Live at Ebisu The Garden Hall-
15) Honou -Live at Ebisu The Garden Hall-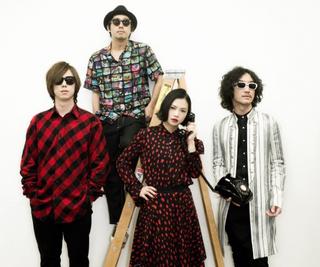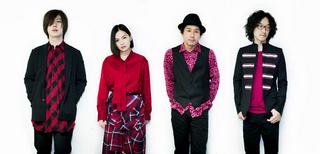 Spotlight is FLOWER FLOWER's 2nd album & it was released on 14th March .
FLOWER FLOWER's last full length album release was 2014's debut album Mi .
All 12 songs in Spotlight are new songs . Singles Takaramono & Mannequin are not included in the new album but the music videos for both songs are included in the DVD .
Vocalist yui commented , "We have completed a new album ! Something incredible has been made ! It was a great time working together with the other members [of the band] . I am excited for everyone to listen to it ."
iTunes Japan included 3 live recording as bonus tracks should fans decide to buy Spotlight digitally via their website .
Kicking things off in Spotlight is Inochi which's a great album opening number & the 1st time I heard it , I got a bit of a shock as I didn't expect the song to get very loud in the later part but after a while I got used to its aggressiveness .
The next song Powerful is 1 of 2 songs that were originally created from demo tracks during FLOWER FLOWER's early days .
Powerful was 1st released digitally on 13th March prior to Spotlight physical release . A video was made for the song but it's not included in the DVD .
What stands out about Powerful is the fast paced piano driven melody & the accompanied video has a rather weird kooky feel which elevates the song's status to another level .
After 2 back to back upbeat tracks , things are slow down considerably with the next song Coffee .
Prior to the release of Spotlight , FLOWER FLOWER already had performed Coffee during their past live performances .
Just like Powerful , Coffee is also quite heavily piano driven but in this case , it's more chilled & laid back which both back to back songs contrast each other very well .
Anata to Taiyou is the next song & this's a bit different from what FLOWER FLOWER does as it's quite a dreamy no. . It's also quite laid back sounding like Coffee but for this , the usage of synthesisers can be heard quite substantially in Anata to Taiyou .
The pace in Spotlight is picked up subsequently with Chizu which's quite a moody sounding song . Just like the album opening track Inochi , it initially is quite slow paced but after a while , it changes to have a more upbeat sound .
Chiri is interesting as it's a mid tempo song with prominent usage of bass & saxophone beats can be heard in the melody .
The next 2 songs Ice & Odori are both over 5 minutes long each . Despite this , both tracks are quite good . Ice also has the same type of melody change up like Inochi & Chizu where it's quite mellow sounding in the beginning & after a while , its melody changed to a more heavily synthesiser driven sound .
Same with Powerful , Odori was 1st created from demo tracks during FLOWER FLOWER's early days .
Prior to Spotlight physical release , Odori was 1st released digitally on 7th March .
Ice & Odori have some music similarities where synthesisers play a rather big role in both tracks .
Ubugoe is another lovely piano driven no. which's almost in the same vein as what Coffee offers .
The next song Tokei was 1st released digitally on 28th Feb . A special video was made for the song & it's included in the DVD footages of Spotlight .
I think out of all the songs in Spotlight , Tokei is probably the most radio friendly sounding track as it's a very pleasant upbeat listening no. that is quite heavily piano driven (once again) .
Chiisana Mado is the longest song in the album & it's almost 7 minutes long . It might sound daunting at 1st but I actually enjoy it .
For this , Chiisana Mado has some similarities with Anata to Taiyou as both have a dreamy laidback sound but for Chiisana Mado , yui's vocals doesn't sound that distorted which I'm sure it was done on purpose .
Concluding Spotlight is Nichijou which's a good album closing no. that's filled with positive vibes .
It has been quite a long time since I last listened to an album that has no singles but yet I enjoy listening to Spotlight tremendously .
When it was made known that FLOWER FLOWER will not include Takaramono & Mannequin in Spotlight , I was surprised but at the same time , that probably means that they felt very confident on the new material & after hearing the tracks in the album , I have no doubt that it's a music risk that paid off really well .
It's also hard to believe it has been almost 4 years since FLOWER FLOWER released their debut album too . While Mi wasn't a bad album , some of the songs felt as though the group included them as a form of testing ground & I think at that time , they haven't found their niche sound yet .
Comparing Mi with Spotlight , FLOWER FLOWER has grown significantly & I think they finally found what works for them , sound wise . Also , quite a lot of songs in Spotlight placed big emphasis on piano & synthesisers but for both elements , the members utilise them well & it doesn't felt as though both traits are over saturated in Spotlight .
I don't have any complaints towards the songs in Spotlight as it's a joy to listen to the album from start until finish . When I 1st heard the new material , I was really surprised in a good way & since then , I haven't stopped listening to Spotlight on a regular basis .
Over the years I have come across albums that have inclusion of singles which they sound great from beginning until the end .
But for albums that have no singles & to sound stellar from the 1st to the last song , that's something that rarely happens but thankfully , Spotlight is 1 of the few albums that's now in this category .
All in all I hope I wouldn't need to wait another 4 years for a new FLOWER FLOWER album but if they will make something on par if not better than what Spotlight is , then I'm up for it .
Spotlight is definitely worth the 4 years wait & it's so far no doubt my favourite album of 2018 . A highly recommended album worth a few listens & more .