CD Review :: Kanon Wakeshima - luminescence Q.E.D

CD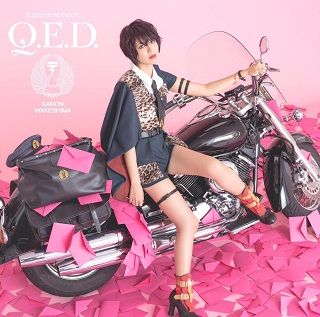 CD + DVD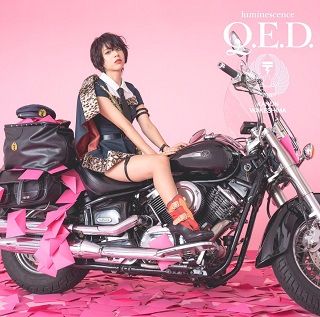 2 CDs + Blu-ray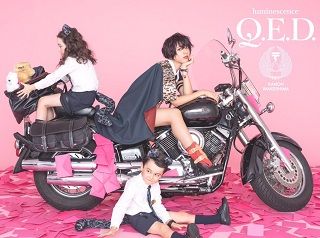 1) Unbalance by Me
2) RIGHT LIGHT RISE
3) the BEAST can't BE STOpped
4) Odette
5) Hei Bonnna Boku
6) Not For Sale ・ Fossil
7) Kimi wa Soreiyu
8) Drink Drunk Music
9) Love your enemies
10) luminescence Q.E.D.
luminescence Q.E.D is Kanon Wakeshima's 4th album & it was released last year on 30th Nov .
Kanon's last album release was Feb 2015's Tsukinami . In luminescence Q.E.D , the record includes 10 songs inclusive of singles RIGHT LIGHT RISE , Kimi wa Soreiyu & Love your enemies .
All 10 songs in luminescence Q.E.D were written & composed by Kanon .
Kicking things off in Kanon's new album is Unbalance by Me which was a special single which was only made available for sale when Unbalance by Me Kanon Wakeshima Live Tour 2016 took place .
At the time when I reviewed Unbalance by Me , it was a single song that I enjoy . As such I'm really glad that Kanon decides to include it in luminescence Q.E.D & let alone putting it in the 1st track in the tracklisting as well .
RIGHT LIGHT RISE is Kanon's 7th single . Described as a light upbeat pop tune , RIGHT LIGHT RISE was picked to be used as the ending theme song for the anime Dungeon ni Deai o Motomeru no Wa Machigatte Irudarou Ka .
the BEAST can't BE STOpped is the 1st of 6 new album tracks . Despite the weird title , it's actually quite an upbeat Rock driven song .
On the other hand , Odette is a rather creepy sounding track . I wasn't sure what to think about this when I 1st heard it but it's quite a nice mid tempo song .
The next song Hei Bonnna Boku is also the longest track in the album clocking in at almost 6 mins long . Like Odette , it's also a mid tempo song that also has rather strong Bossanova lounge vibes .
From another weird song title to the next is Not For Sale ・ Fossil . Out of the new material , I feel this's 1 of the more memorable ones as it's a fast paced song that's heavily piano driven .
Kimi wa Soreiyu is Kanon's 8th single & it was used as the ending theme for Strike・The・Blood OVA anime .
Drink Drunk Music is the 2nd last album track & I feel this's a really cool song that emphasises quite a lot on trumpet sounds . As soon as the track starts , you immediately get the full blown sound of trumpet blaring straight . Frankly this song sounds like something I might hear in a lounge club which's not necessary a bad thing .
Love your enemies is Kanon's 9th single & this was used to promote the selector destructed WIXOSS anime movie .
Sharing the same title as the album & also the last song in the tracklist is luminescence Q.E.D. .
luminescence Q.E.D. (the song) is intriguing as it starts off with an electric guitar melody & then the song structure changes to a rather grand sounding orchestra melody which concludes things quite nicely .
Kanon Wakeshima pleasantly surprised me with the release of her latest album luminescence Q.E.D . Prior to listening , I kept my expectations low as frankly on 1st look , 10 songs looks very little for an album .
But in actual fact , for the most part , luminescence Q.E.D is quite solid . Considering Kanon personally wrote & composed the entire record herself , it's an commending effort .
Most of the new material is better than I expected & luminescence Q.E.D is significantly quite musically experimental as the new songs contrast the single songs quite a great deal .
If there's 1 flaw that luminescence Q.E.D suffered is that for the new songs , some of them takes a lot longer for me to remember how they sound . It would have been better if Kanon spread them out more evenly as she lump all the new material together , especially in the middle of the album .
But aside from that , luminescence Q.E.D is an enjoyable release & with this release , Kanon shows that she's surprisingly quite musically versatile .