CD Review :: Yamashita Tomohisa - Asobi EP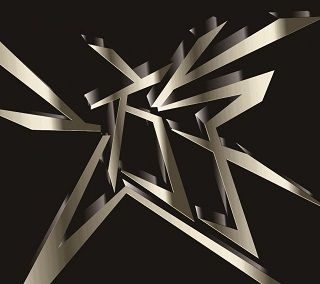 1) HELLO
2) PARTY'S ON
3) Mysterious
4) Moon Disco
5) Back to the dance floor
6) Dress Code:
7) LET IT GO
Asobi is Yamashita Tomohisa's 1st mini album & it was released last week on 20th Aug .
No singles are included in Asobi . Yamapi's last music release was his 3rd album A NUDE which was released last Sept .
All 7 songs in Asobi are dance numbers . This release is Yamapi's 1st attempt in having only dance music in a mini album .
Asobi was created with the concept 'Dance Tracks Mini Album' . Different genres of dance music are gathered in Asobi & Yamapi hopes fans will thoroughly enjoy all the songs found in the mini album .
Yamapi commented , "I've been wanting to release an album with a collection of dance music of various genres , so I'm very happy . Through Asobi , I hope that people who normally don't listen to dance will become familiar with it ."
HELLO is the 1st track in Asobi . This song was written by Hata Motohiro & composed by BACHLOGIC .
A strong catchy number , HELLO is followed by the next track PARTY'S ON which's a memorable track in Asobi . I prefer PARTY'S ON slightly more than HELLO & I prefer if both tracks were to switch in the tracklist .
I feel that PARTY'S ON is a lot more stronger than HELLO simply because I love the big bang swinging Jazz & edgy beats happening in PARTY'S ON which makes things really infectious . Not that HELLO isn't great .
The next song Mysterious was mixed by DAVE WAY while Moon Disco was composed by Shibuya Keiichiro .
In addition , the lyrics for Moon Disco was written by Yamapi himself .
I think out of the songs found in Asobi , Mysterious & Moon Disco are the 2 slightly weak links in the mini album as it took me quite a while to remember how both songs sound like .
Let alone , Moon Disco could have sounded much better if there wasn't a change in the melody towards the 2nd 1/2 of the song as the sound transition was quite odd but despite this , both songs are still worth checking out .
The 5th track in Asobi , Back to the dance floor was produced by capsule's Nakata Yasutaka & this's hands down my fave track in Asobi .
I guess in a way or 2 , I'm quite biased when comes to pretty much anything capsule's Nakata Yasutaka does & it's evident when comes to Back to the dance floor .
Back to the dance floor has so much character & a very strong identity which managed to distinguish itself from the rest in Asobi , there's really no complaints about it .
Dress Code: is the 2nd last song & this track was provided by Osawa Shinichi . 1 of the more slower paced dance tracks , it's also something that is really funky to boot .
LET IT GO is the final song available in Asobi & to be honest , I was scared if this was going to be a cover from the Frozen movie soundtrack but thankfully it's not the case as it's an original song .
As for LET IT GO itself , Yamapi couldn't have picked a better track to conclude Asobi as it's a great track that has a lot of attitude & packs a lot of punch , definitely a fitting song to conclude everything in his 1st mini album .
Yamashita Tomohisa wants you to get on the dance floor with Asobi , his first dance mini album ! Featuring compositions by BACHLOGIC , DAVE WAY , capsule's Nakata Yasutaka & Osawa Shinichi , Asobi comes with 7 dance songs that will make you want to dance with Yamapi .
Asobi is Yamapi's 1st mini album that contains nothing but dance music . It's a bold move that he undertook considering that his previous releases saw him covering a mixture of different music genres but not this time round .
Frankly , I feel that Yamapi's music gamble paid off quite well . Asobi is quite a solid release overall & Yamapi managed to break the stereotype that dance music is not just dance music but rather there're many different styles that defined what dance music is all about , which I think that was what he was trying to achieve with releasing Asobi as so .
And ever since Yamapi switched to Warner Music , his music releases have become less mainstream & a bit unusual such as releasing Asobi . I think if he were to stay put with Johnny's Entertainment , this might not be materialised at all .
Asobi might only be a mini album but this is shaping up to be 1 of my fave album releases that I've come across for the year & job well done , Yamapi , I can't wait to see how will be your next music release be like but until then , I will be jamming to Asobi !