SID - ASH

CD
CD + DVD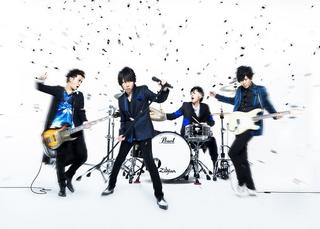 ASH is a song that's included in SID's compilation album SID Anime Best 2008-2017 that was released on 4th April .
SID Anime Best 2008-2017 includes all songs that SID provided to be used in animes over the years which includes Monochrome no Kiss , Uso , V.I.P & etc .
For ASH , this was 1st released as LiSA's 14th single last Nov .
Credits wise , Mao wrote the lyrics while Aki composed ASH .
Last year when it was revealed that both Mao & Aki contributed their expertise to LiSA's ASH , I wasn't really that surprised they decide to eventually self cover the song .
In a way it's nice to know that SID decides to include at least a new song in SID Anime Best 2008-2017 , if not it will feel a bit pointless to buy it but that said this release features still some of the group's best songs they provided to be used for animes .
Uso was the very 1st SID song I heard of them so in a way this comes full circle for me .