Kobukuro - ONE TIMES ONE

Cover for both CD Regular & CD Limited
CD Regular tracklist
1) ONE TIMES ONE
2) Baton
3) Kimi ni Nare
4) ONE TIMES ONE (Instrumental)
5) Baton (Instrumental)
6) Kimi ni Nare (Instrumental)
CD Limited tracklist
1) ONE TIMES ONE
2) Baton
3) Kimi ni Nare
4) Kimi to Iu Na no Tsubasa (LIVE from 2017.8.21 Tokyo Kokusai Forum A)
5) Aoku Yasashiku (LIVE from 2017.8.22 Tokyo Kokusai Forum A)
6) Kokoro (LIVE from 2017.8.22 Tokyo Kokusai Forum A)
7) Tsubomi (LIVE from 2017.10.28 Tokyo Dome)
8) STAGE Acoustic ver. (LIVE from 2016.6.7 Shidax Culture Hall)
9) ONE TIMES ONE (Instrumental)
10) Baton (Instrumental)
11) Kimi ni Nare (Instrumental)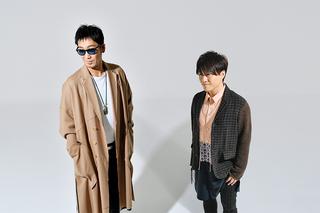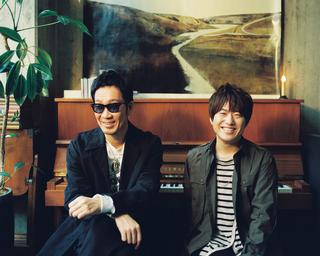 ONE TIMES ONE is Kobukuro's 29th single & it was released on 11th April .
This's Kobukuro's 1st single release of 2018 & their last physical single release was last May's Kokoro .
The CD limited version of ONE TIMES ONE contains 5 live audio tracks that were recorded during 3 concerts that Kobukuro performed last year .
Promo wise , ONE TIMES ONE was used in the ads of Asahi Beer .
2 songs served as B-sides in the single . Baton was used in the ads of Ono Pharmaceutical .
Both Baton & Kimi ni Nare were released digitally on 28th March . Videos were made for both songs but Kobukuro do not appear in them .
Kobukuro is finally back with a new single ONE TIMES ONE & it's worth the wait as the A-side is a great empowering no. .
ONE TIMES ONE is very different from Kokoro as it's a lot more upbeat sounding & I can definitely see this song being used in marching bands if not maybe in carnivals / circus festivals as that's the type of vibes I get when I 1st heard it .
I also like both B-sides in the single as well . Baton is a heart warming ballad while Kimi ni Nare is almost in the same music vein as Kokoro but it's not as angsty sounding .
Hopefully I wouldn't need to wait that long for yet another Kobukuro release but they've been doing this for a long time so I rarely get disappointed on what they put out .
KOBUKURO LIVE TOUR 2017 "Kokoro" at Hiroshima Green Arena DVD + Blu-ray will be released next month on 16th May .