Namie Amuro - Just You and I

CD
CD + DVD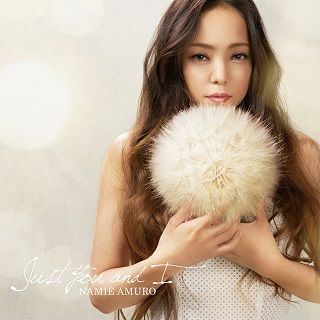 1) Just You and I
2) Strike A Pose
3) Just You and I -Instrumental-
4) Strike A Pose -Instrumental-
Just You and I is Namie Amuro's 45th single & it was released last month on 31st May .
This's Namie's 1st single release of 2017 & the A-side was used to promote NTV's Haha ni Naru starring actress Sawajiri Erika .
Just You and I is described as a medium-paced no. that has a beautiful blend of string instrumentals & piano powered by Namie's gentle but sturdy vocals . The lyrics express the deep love 1 can have for a very special person making this song the perfect match for the complex issues explored in Haha ni Naru .
Strike A Pose serves as the B-side in the single & this upbeat song was used in the ads of ReVIA starring Namie herself .
Namie Amuro sings the theme song Just You and I for the NTV drama Haha ni Naru . Accompanied by a beautiful piano + strings arrangement , the warm gentle medium-tempo no. describes a deep and irreplaceable love .
I said before that I'm not that into Namie's mid tempo/slow paced songs but Just You and I is quite good . I feel that in recent times , this's something that Namie has improved as I feel in her older releases , I can't feel enough emotion poured into them .
As for Strike A Pose , I've already heard this prior to Just You and I & I'm quite pleased to see this included in the single . The song itself is fun & contrasts the A-side .
I think it's time for Namie to release another compilation album as this year's her 25th anniversary in the business . And honestly , I would not be thrilled if she release another studio album that complies the singles she released from late 2015 (RED CARPET) until now as I'm not keen on another Uncontrolled part 2 .
It's surreal to know that BEST FICTION was released in 2008 & I await to see what will be Namie's next music move .