Kis-My-Ft2 - PICK IT UP

CD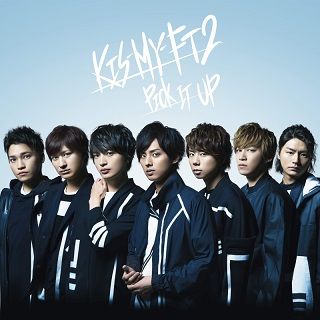 CD + DVD A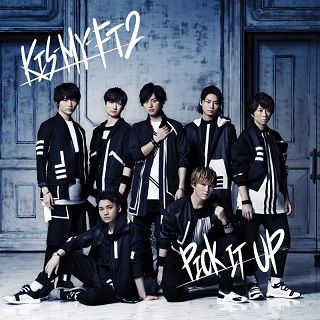 CD + DVD B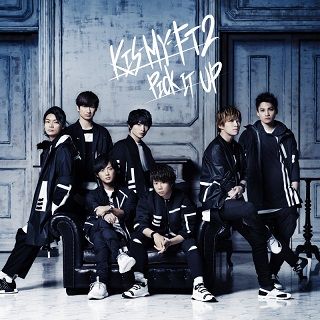 PICK IT UP is Kis-My-Ft2's 19th single & it was released on 7th June .
The group's 6th album MUSIC COLOSSEUM was released on 3rd May . Promo wise , PICK IT UP was chosen to be used to promote Fuji TV's Sakurako-san no Ashimoto ni wa Shitai ga Umatte Iru drama starring member Fujigaya Taisuke .
PICK IT UP is described as a bright dance pop number & the accompanying video has a cool + sexy theme .
4 B-sides are included in PICK IT UP . Zukkyuun & PICK IT UP -Jazzy Step ver.- are only available in the CD only version of the single .
The fun upbeat sounding Zukkyuun was used in the ads of Una Kowa Cool starring Kis-My-Ft2 themselves while the Jazzy Step version of the A-side is very interesting & differs quite a lot from the original take of the song .
The next 2 songs are only found in each CD + DVD of PICK IT UP . Made available in the CD + DVD A version of PICK IT UP is Up&Down and Up&Down,Yo Dance ! & All Around The World is only found in the CD + DVD B version .
I wasn't sure what to expect when I came across Up&Down and Up&Down,Yo Dance ! as it has a weird song title but it's actually quite enjoyable .
As for All Around The World , it was used as the theme song to promote Fuji TV's Moshimo Tours . Out of all the B-sides in the single , this's my favourite as it's a very simplistic no. with only an acoustic guitar driven melody & it's a pity it's quite short as I thought at most it should have been a bit longer .
Kis-My-Ft2 has released material at relatively quite fast successive pace ever since they made their music debut in 2011 & after they released MUSIC COLOSSEUM , they show no signs of slowing down in the form of PICK IT UP .
I'm quite sure PICK IT UP could have been something included in MUSIC COLOSSEUM but all in all , the group's latest single is quite good . I thought the melody of the A-side is really futuristic & cool sounding which the concept , outfits & video go hand in hand very well together .
I don't think PICK IT UP will be the last music release I'll be seeing this year from Kis-My-Ft2 but seeing that their next single release will be their 20th , maybe they could do something to mark the milestone ? I for once don't mind another INTER part 2 .