Ken Hirai - Non Fiction

CD Regular
1) Non Fiction
2) Brand New Bike
3) Mahoutte Itte Ii Kana ? (VaVa Remix)
CD Limited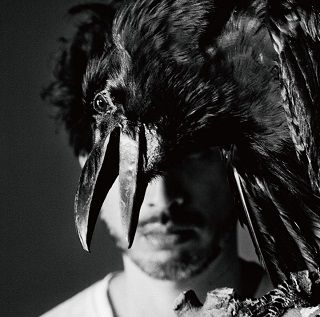 1) Non Fiction
2) Non Fiction (less vocal)
Bonus live audio tracks - 2017 Special Live !!「THE STILL LIFE」 at Nippon Budokan April 2017 ; include 10 songs
Non Fiction is Ken Hirai's 42nd single & it was released last week on 7th June .
Ken's latest single was released 3 months + since his previous single Boku no Kokoro o Tsukutte yo .
Prior to the physical release of Non Fiction , the A-side was released digitally last month on 14th May .
Promo wise , Non Fiction was used to promote TBS's drama Chiisana Kyojin .
2 B-sides are made available in the CD Regular version of Non Fiction . The relaxed sounding Brand New Bike contrasts the A-side quite well & there's even subtle whispering thrown in the background for good measure .
Mahoutte Itte Ii Kana ? (VaVa Remix) is the 2nd B-side & this's a remix of Ken's 40th single .
While the VaVa Remix of Mahoutte Itte Ii Kana ? is quite entertaining , I still feel the original take of the song is more superior as at times a song doesn't need to have a complicated melody to sound great & the simplicity of Mahoutte Itte Ii Kana ? still shine even up to now .
Ken Hirai's 42nd single Non Fiction is used as the theme song of the drama Chiisana Kyojin starring Hasegawa Hiroki . The ballad's lyrics about life's conflicts and doubts echo the hearts of the drama's characters .
There's no doubt Ken has been releasing material on a regular basis as there was a period of time where his releases was quite sporadic .
Non Fiction is yet another single I enjoy & this's definitely not the last music release coming from Ken as his Ken Hirai Singles Best Collection Utabaka 2 will be released next month on 12th July & Non Fiction will be included in this release .