Mika Nakashima x Salyu - Happy Life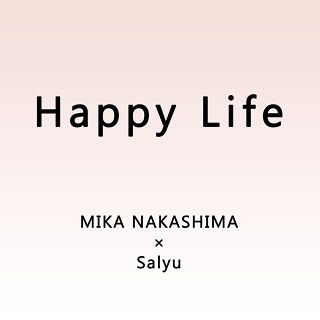 Happy Life is a song by Mika Nakashima x Salyu which was released digitally on 12th May .
Produced by Kobayashi Takeshi , Happy Life was used in the ads of Tokyo Metro's Find my Tokyo. which stars actress Ishihara Satomi & with Mika making a cameo appearance .
Honestly it's a bit of a shame that Happy Life wasn't included in Mika's TOUGH album as this showcases a different music side of her , similarly with Bill Kaze Swimming School Feat SALU .
But in a way , Happy Life might sound a bit out of place in TOUGH . The song itself is not bad , I enjoy it considerably .
I'm not very sure if this collaboration will be available in a future physical CD tracklist , perhaps at most it might be included as a B-side track ?