Saito Kazuyoshi - Iden

Cover for both CD Regular & CD Limited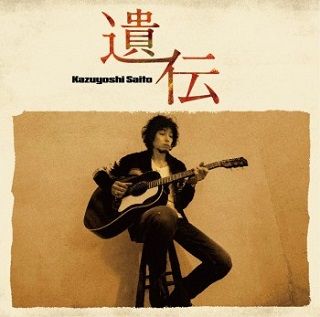 1) Iden
2) Ikisaki wa Mirai
3) Himawari ni Tsumoru Yuki
Iden is Saito Kazuyoshi's 46th single & it was released last month on 22nd Feb .
This's Saito's 1st single release of 2017 .
Iden was chosen to be used as the theme song for TBS's family comedy Gekokujo Juken that starred Abe Sadao and Fukada Kyoko . The A-side was specially written around the theme of the priceless love between parents & children .
2 B-sides are included in the single which both of them were released digitally last year .
Ikisaki wa Mirai was released digitally last year on 9th Sept . It was used as the theme song for the movie Cho Kosoku! Sankin Kotai Returns that starred Hey ! Say ! JUMP's Chinen Yuri .
The 2nd B-side Himawari ni Tsumoru Yuki was released digitally last year on 8th July & it was used to promote Shiseido's Snow Beauty 2016 Sakasa ni Furu Yuuki short movie .
Shiseido produced various short movies to coincide with the release of Snow Beauty III whitening face powder that was launched last year on 21st Sept .
Saito Kazuyoshi's latest single offering offers a mix bag of different music styles . I quite enjoyed both B-sides prior to them being included in Iden so I'm not so fussy about that and the A-side itself is quite nice too .
It reminds to be seen what Saito plans to release next but I think it's about time for him to release a new album as he last released 2 different albums on the same day 4 years back .