Ken Hirai - Boku no Kokoro o Tsukutte yo

CD Regular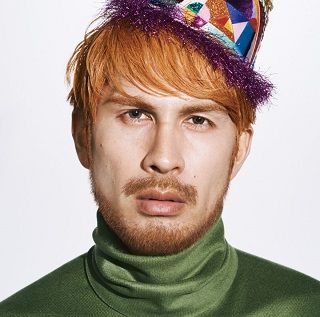 CD Limited
CD + DVD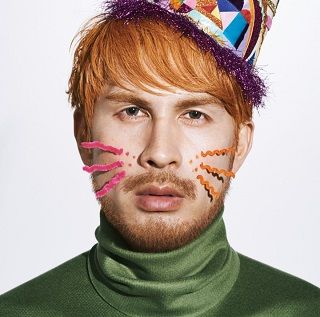 1) Boku no Kokoro o Tsukutte yo
2) YUMING (CD Only Regular Track)
3) Ho~tsu (CD Only Regular Track)
Boku no Kokoro o Tsukutte yo is Ken Hirai's 41st single & it was released on 1st March .
This's Ken's 1st single release of 2017 & prior to the physical release , the A-side was released digitally on 22nd Feb .
Boku no Kokoro o Tsukutte yo was used as the theme song for the Doraemon Nobita no Nankyoku Kachikouchi Dai Bouken movie that opened in Japan cinemas on 4th March .
This's the 1st time Ken provided a song to be used to promote an animated movie .
2 B-sides YUMING & Ho~tsu are included only in the CD Regular edition of the single .
The 2nd B-side Ho~tsu was used to promote the ads of credit card company Credit Saison .
For some odd reason , when I 1st heard YUMING , I thought it reminds me of Ken's 24th Bye My Melody as both songs have the same happy go lucky upbeat vibes .
Whereas for Ho~tsu , it's a very simplified piano driven ballad . I was surprised to hear children's voices that partially sang with Ken as normally this tends to be heard in the background but not this time round .
Ken Hirai's latest single , the resonant medium-tempo ballad Boku no Kokoro o Tsukutte yo was written in mind by drawing inspiration from the irreplaceable bond between Doraemon & Nobi Nobita .
The previous single Mahoutte Itte Ii Kana ? was just Ken singing alongside with an acoustic guitar . In this case for Boku no Kokoro o Tsukutte yo , it's Ken singing together with a piano .
As such overall on all Boku no Kokoro o Tsukutte yo felt considerably mellow & calm as compared to Ken's past single songs like Plus One & Sore Demo Shitai which saw Ken go into experimental music routes that he never ventured before .
I only wished that Boku no Kokoro o Tsukutte yo B-sides were more experimental as I think they sounded a bit safe for my liking . Other than that , it's another good single song added to Ken's ever growing music discography .