flumpool - Last Call

CD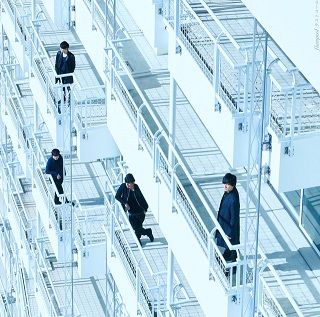 1) Last Call
2) Namida Reset
3) Kizu na Kizu
4) Last Call (Instrumental)
5) Namida Reset (Instrumental)
6) Kizuna Kizu (Instrumental)
Fanclub version has the same cover but different tracklist
CD + DVD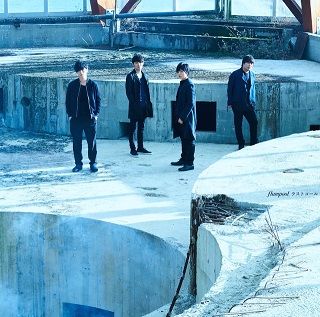 1) Last Call
2) Namida Reset
3) Kizu na Kizu
Bonus Tracks (all live tracks recorded from flumpool COUNTDOWN LIVE 2016→2017 「FOR ROOTS」 ~Shiroten ・ Fields ・ Forever~)
4) Hana ni Nare ; 1st track in mini album Unreal EP
5) MW ~Dear Mr. & Ms. Picaresque~ ; 1st A-side of 2nd single MW ~Dear Mr. & Ms. Picaresque~ / Natsu Dive
6) Taisetsu na Mono wa Kimi Igai ni Miataranakute ; 1st A-side of 11th single Taisetsu na Mono wa Kimi Igai ni Miataranakute / Binetsu Refrain
Last Call is flumpool's 17th single & it was released on 15th March .
This's flumpool's 1st single release of 2017 & Last Call was originally supposed to be released on 22nd March .
Last Call was picked to be used as the theme song for the movie Sakurada Reset : Zenpen/Kouhen .
Sakurada Reset : Zenpen/Kouhen is a live-action film adaptation based on a light novel series written by Kono Yutaka . It's directed by Fukagawa Yoshihiro , who is known for his Kamisama no Karute series . The story is about 2 high school students named Asai Kei (played by Nomura Shuhei) & Haruki Misora (played by Kuroshima Yuina) . Asai has an unique power to store memory while Haruki has the ability to reset the world in 3 days . Other cast members include Taira Yuna , Kentaro , Tamashiro Tina & Tsunematsu Yuri .
Last Call was written by vocalist/guitarist Ryuuta & composed by guitarist Kazuki . On this song , Ryuuta commented, "The theme is 'hope for the future' . I incorporated Asai's strength & fragility as he tries to search for the meaning of his past sorrows , while desperately trying to look for the answer he can only find in the future ."
Part one of the film opened in Japan cinemas on 25th March & the 2nd part will be released on 13th May .
Nomura Shuhei appears in the Last Call video as a special guest . He last appeared in flumpool's Mitsumeteitai video 8 years ago .
2 B-sides are found in Last Call . The 1st 1 Namida Reset will be used as the 2nd part ending theme song for Sakurada Reset : Zenpen/Kouhen while Kizu na Kizu was used in NHK's Minna no Uta for last & this month .
flumpool showcase their emotional side with the release of their latest single offering Last Call .
After releasing the EDM driven FREE YOUR MIND , Last Call brings back to a more old school mid tempo vibe of flumpool which also reminds me of some of their older works such as Frame .
Between both B-sides , I prefer Kizu na Kizu a bit more as it's upbeat while Namida Reset takes time to appreciate as it's almost 7 mins long so time duration wise , that might be a drawback for the song .
It reminds to be seen what flumpool will do next music wise but I will not be surprised if they will release a new album . And since they will be doing a tour in the last 4 months of 2017 , I think prior to that , it might happen if not I wouldn't mind another new single if not mini album .