Shota Shimizu - FIRE

CD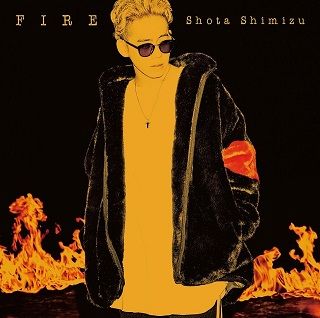 CD + DVD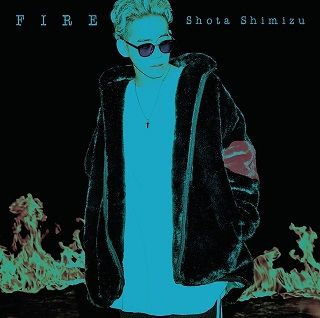 1) FIRE
2) Knocks Me Off My Feet
3) My Boo -Acoustic ver.-
4) FIRE -Instrumental-
FIRE is Shota Shimizu's 22nd single & it was released last week on 21st Feb .
This's Shota's 1st single release of 2017 & it's his 1st release in celebrating his 10th anniversary in the business .
The theme of this single is fire . The A-side compares one's feelings with fire using lyrics , such as "burn anything & everything" and "I want to see you even if I lose everything."
Knocks Me Off My Feet serves as the 1st of 2 B-sides in FIRE . What makes this interesting is that this's possibly the 1st B-side song that Shota sang entirely in English .
Before Shota made his official music debut , he performed at New York's Apollo Theatre making him the 1st Japanese singer born in the Heisei era to perform there so I guess the gospel sounding no. Knocks Me Off My Feet is paying homage to his early days in the business .
My Boo -Acoustic ver.- is an acoustic version of Shota's previous / 21st single My Boo which was 1st released digitally on 18th Jan .
I like the acoustic take of My Boo when I 1st reviewed it so I'm not surprised this's eventually included in FIRE .
Shota Shimizu commemorates his 10th anniversary with FIRE , a smooth & emotional urban number characteristic of the R&B wunderkind .
Luckily Shota toned down the usage of autotune considerably in FIRE as he really went overboard with it last year & it's a shame because some of his best works in his discography have little if not no autotune involved .
FIRE is not bad overall but the standout are the B-side tracks which showcase a much more softer side of Shota . Both B-side songs are proof that Shota doesn't need to rely on over the top melodies to make good songs .
And I'm sure FIRE will not be the 1st & last release of Shota that he'll be releasing this year .