BENI - Mienai Start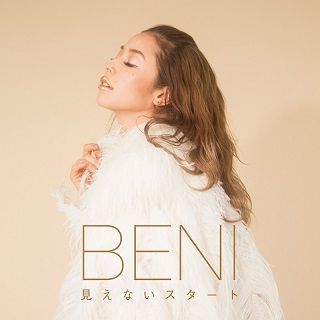 Mienai Start is a song released digitally by BENI last week on 8th Feb .
BENI's latest new song was used in the ads of Dynamite Boat Race .
After BENI's last physical release Shiki Uta summer last June , it's great to have finally something new from her & surprisingly she didn't release an Autumn and/or Winter theme concept album(s) after Shiki Uta summer .
Nonetheless , Mienai Start is a really beautiful ballad that has a grand sweeping Orchestra melody .
What I find it surprising is that Mienai Start has both equal parts of English & Japanese lyrics and since BENI is fluent in both languages , I don't get an awkward feeling when I listen to it .
In addition , some feel that Mienai Start sounds like a Disney song which I do agree to a certain extent .
Hopefully BENI wouldn't take this long to release something new again .