Shota Shimizu - My Boo (Acoustic ver.)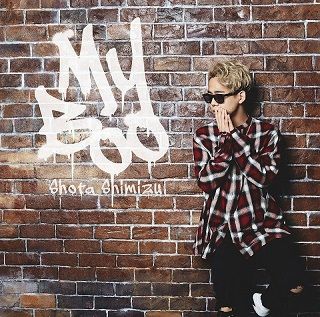 My Boo (Acoustic ver.) is a song released by Shota Shimizu digitally on 18th Jan .
This version is an acoustic version of My Boo which was released last Oct as Shota's 21st single .
I think it's pretty evident that I like My Boo (Acoustic ver.) a lot more than the original as I feel Shota went overboard with incorporating too much autotune regarding his last year's releases .
For My Boo (Acoustic ver.) , it's a lot more simplified which I feel it captures the essence of what the song is .
Let alone , the acoustic version is just Shota singing My Boo while backed up by an acoustic guitar which doesn't get any better than this .
Shota's 22nd single FIRE will be released next month on 21st Feb & I'm curious to see if My Boo (Acoustic ver.) will be included as a B-side as Shota has a habit of re-recording new versions of his previous single song & incorporating it in his next single release .