Namie Amuro - Christmas Wish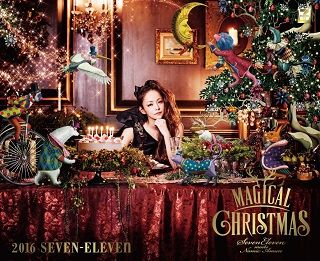 Christmas Wish is a song by Namie Amuro which 7/11 used for its Christmas campaign Magical Christmas ads .
Through this campaign , those who reserved a Christmas cake at 7/11 stores in Japan received an original poster & a music card that contains Christmas Wish . This song will not be released in a CD & was only be obtainable via this campaign .
Even though Christmas is over , Christmas Wish is a great festive song to listen during the occasion even though it does get repetitive at times . It's hard to believe the last Christmas inspired song Namie released was 2005's White Light .
2016 is Namie's most musically productive to date seeing that she released 3 singles . It would have been nice if she released Christmas Wish as a standalone single but what she did with 7/11 , it's a smart marketing tactic .
It reminds to be seen if she will include singles in her next studio album as last year's _genic did not include any . I hope her next album would not be another Uncontrolled part 2 as the album's tracks was overshadowed quite significantly by the single songs .
Either way , here's hoping to more new music from Namie in 2017 !