Mika Nakashima - Forget Me Not

CD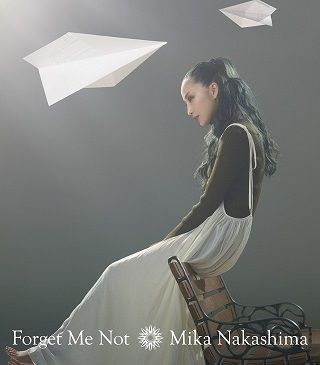 CD + DVD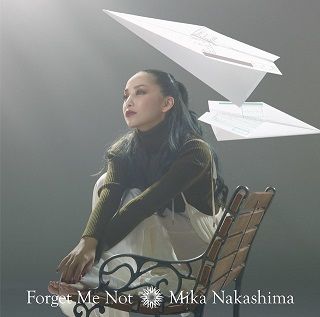 1) Forget Me Not
2) Bill Kaze Swimming School Feat SALU
3) Boku ga Shinou to Omotta no Wa (Live at NHK Hall 2016.07.22) {CD Only Track}
4) Hanataba (Live at NHK Hall 2016.07.22) {CD + DVD Track}
5) Forget Me Not (instrumental)
Forget Me Not is Mika Nakashima's 40th single & it was released on 2nd Nov .
Mika's last single release was last Oct's Hanataba .
The A-side was chosen to be used in the movie Boku no Tsuma to Kekkon Shite Kudasai. which opened in Japan cinemas on 5th Nov .
Forget Me Not was written & composed by Momota Rui . The ballad is described by Mika as warm yet sad .
3 B-sides are available in the single . The 1st 1 Bill Kaze Swimming School was used as an image song for the mobile game Tsuioku no Ao & CM song for LINE MUSIC .
Bill Kaze Swimming School features rapper SALU & Mika comments that this song will show listeners a new side of herself .
The other 2 B-sides are live recordings of Mika's past singles . The live take of Mika's 38th single Boku ga Shinou to Omotta no Wa is only available in the CD only pressing of Forget Me Not while the live rendition of Hanataba is exclusively found in the CD + DVD edition of the single .
Mika Nakashima released her debut single STARS 15 years ago on 7th Nov & it's heartening to know she's still thriving in the business after such a long time in the industry .
Forget Me Not showcases Mika's charm & grace and she looks regal & sophisticated in the accompanying video .
And Mika's vocals is displayed in a different manner in Bill Kaze Swimming School , something that's rarely heard of in her music .
Mika should release a new album next as it's high time for her to put out 1 now seeing that her last studio album was 2013's REAL . Here's hoping that will be the case .