Hey ! Say ! JUMP - Fantastic Time

CD Regular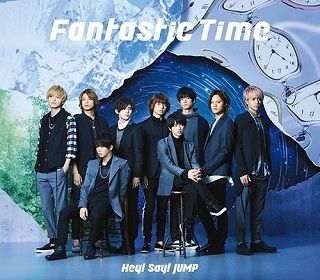 CD Limited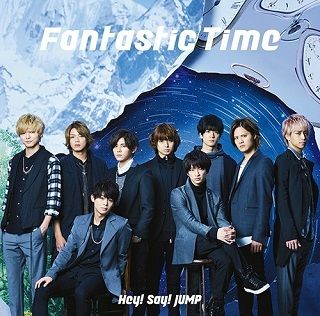 CD + DVD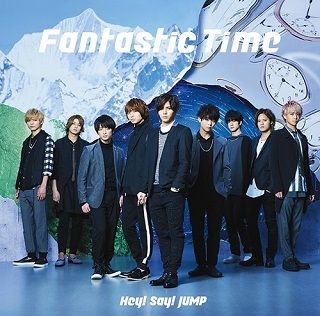 Fantastic Time is Hey ! Say ! JUMP's 17th single & it was released last month on 26th Oct .
The group's 5th album DEAR. was released in July .
The A-side was used as the opening theme no. for the anime Time Bokan 24 . Fantastic Time is described as a number that conveys the message , "Vigorously move forward while being excited about the 'present' that connects the past and the future."
There're 4 B-sides made available in Fantastic Time . Never Let You Go is available in both the CD Regular & Limited editions of the single .
Never Let You Go is an edgy grown up track that compliments the A-side quite well .
The next 2 songs Wonder Load & What A Feeling are only available in the CD Regular edition of Fantastic Time .
Out of the 4 B-sides , Wonder Load is my least favourite as it borderlines on being rather childish sounding . On the other hand , I enjoy What A Feeling considerably as it's a cool aggressive driven song .
Seijaku no Asa , Kimi to Iru Sekai. is the last B-side track & this's only found in the CD Limited edition of the single .
Prior to hearing the song I already had a feeling Seijaku no Asa , Kimi to Iru Sekai. was going to be a ballad which I'm 1/2 right as it's a mid tempo ballad . As the other B-sides are quite upbeat , this stands out from the rest in a good way .
Have a Fantastic Time with Hey ! Say ! JUMP & their new neo-retro techno pop single Fantastic Time . The group continues to bring on their A game after the release of their latest album DEAR. .
I was impressed with what DEAR. had to offer so I had rather high expectations that this will spill over onto their single releases as I didn't like their last few singles as they were rather age inappropriate .
Luckily I don't have that same feeling with Fantastic Time as it's a mature sounding song with plenty of auto tune thrown in for good measures that's accompanied by a futuristic looking video that elevates the status of their latest single .
Considering they don't have that much auto tune driven single songs in their discography , I'm fine with this & the B-sides are generally good .
And there's no stopping Hey ! Say ! JUMP as prior to the end of 2016t , they will release their 18th single Give Me Love next month on 14th Dec & I'm already looking forward to it as the preview snippet for their upcoming new single sounds promising so hopefully it will add another feather to their cap .