Kis-My-Ft2 - Sha la la☆Summer Time

CD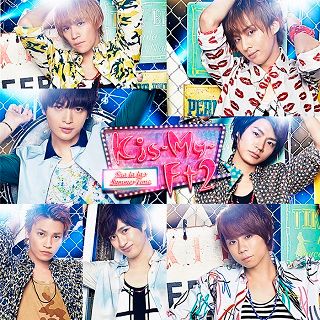 CD + DVD A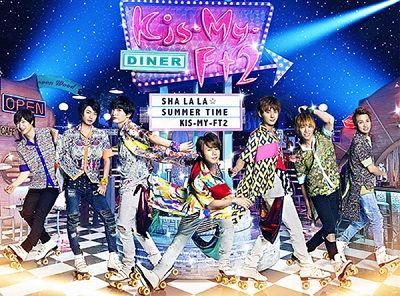 CD + DVD B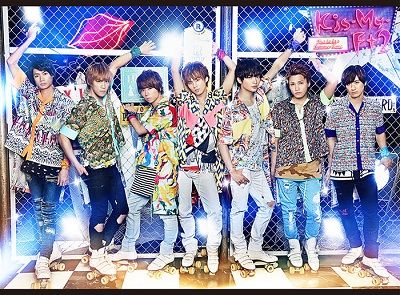 Sha la la☆Summer Time is Kis-My-Ft2's 17th single & it was released last month on 24th Aug .
The group's 5th album I SCREAM was released in June .
The A-side was used in the ads of Unakowa & as the title suggests , Sha la la☆Summer Time is a full on bright Summer song .
There're a total of 4 B-sides in the single . 2 are found in the CD only edition while 1 different B-side are each included in both CD + DVD editions .
Out of the 4 B-sides , 3 of them are done by 3 different sub duo/trios within Kis-My-Ft2 .
DREAM STAGE is the only B-side sung by the whole group & this was used as the theme song for Fuji TV's Moshimo Tours .
This's 1 of 2 songs that're only available in the CD only edition of Sha la la☆Summer Time . The sub duo song found in it is Touch which's sung together by Fujigaya Taisuke & Tamamori Yuta .
Snack SHOW wa is included only in the CD + DVD A edition of the single & this's handled by Kitayama Hiromitsu , Yokoo Wataru & Miyata Toshiya while in the CD + DVD B edition , you can find 70 Oku-bun No 2 which's sung by Nikaido Takashi & Senga Kento .
Kis-My-Ft2 shake things up with their latest single offering Sha la la☆Summer Time . While I feel the A-side is not their personal best , it's the structure of their new single that catches my attention as it's something they haven't done before , singles wise .
Out of the 3 different sub duo/trios songs , the only 1 I dislike is Kitayama , Yokoo & Miyata as Snack SHOW wa is just a really strange song & I find it really odd that in between takes , there's talking dialogue involve which makes me confused .
On the other hand , Fujigaya & Tamamori's duo track Touch is really edgy & catchy which I enjoyed a lot while I'm surprised the most by Nikaido & Senga's duo song as 70 Oku-bun No 2 is a ballad .
70 Oku-bun No 2 is a complete departure from what Nikaido & Senga did together in Double Up (found as track #10 in Kis-My-Ft2's 4th album KIS-MY-WORLD) but it's nice nonetheless . The only thing I don't like is that it should have been a bit longer .
All in all , it seems that surprises just keep coming from Kis-My-Ft2 & that's not necessary a bad thing as it feels like whatever they do next , it keeps my interest on check constantly & I'm already waiting to see what else they have plan next .