KinKi Kids - Bara to Taiyou

CD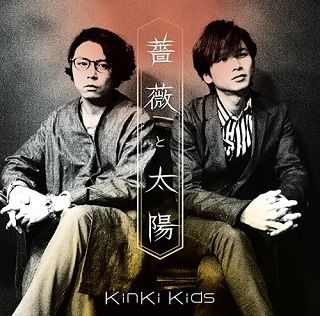 CD + DVD A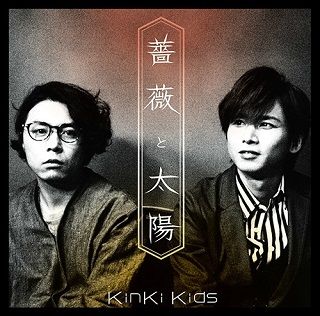 CD + DVD B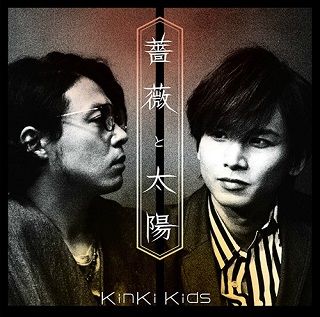 Bara to Taiyou is KinKi Kids's 36th single & it was released on 20th July .
The duo's last single release was last Nov's Yume wo Mireba Kizutsuku Koto mo Aru . The A-side was written & composed by THE YELLOW MONKEY's Yoshii Kazuya , making this the 1st time Yoshii wrote/composed a song for another artiste .
The covers for Bara to Taiyou were shot by actor Saito Takumi .
To be frank , the duo's previous single Yume wo Mireba Kizutsuku Koto mo Aru was only ok & the release could have been turned into a mini album given the amount of B-sides made available .
But luckily , Bara to Taiyou is not a ballad & I was drawn onto the song the moment I heard it as it's really addictive & what intrigued me was the melody as it has a surprisingly strong Spanish flair coupled with Jazz swinging beats thrown in for good measure .
In addition , for THE YELLOW MONKEY's Yoshii Kazuya to work on something for the 1st time for another artiste , I think it says a lot about Bara to Taiyou . Some fans feel that this song even reminds them of the duo's older works too .
3 B-sides are available in the single . Fall Dance & Ima no Boku ga Aru Riyu are found in the CD only edition of Bara to Taiyou .
Fall Dance is a nice mid tempo song while Ima no Boku ga Aru Riyu is a heartfelt ballad which both Koichi & Tsuyoshi harmonise really well .
Unlock Baby is only available in the CD + DVD B edition of Bara to Taiyou & for this song , it was written by Base Ball Bear's Koide Yusuke .
With a title like that , Unlock Baby is a funky no. . I think out of the 3 B-sides , Unlock Baby is probably my favourite as it's a different music style that KinKi Kids undertook & also it's a memorable no. too .
2017 is KinKi Kids's 20th anniversary & Bara to Taiyou is their 1st release in celebrating this milestone . To commemorate the duo's 20th anniversary in the business , they have launched a KinKi Kids 20th Anniversary Campaign starting with this single until their 2017 releases . Through this campaign , points can be collected to receive a special present .
To say that I enjoy Bara to Taiyou tremendously is an understatement & it has been a while since I was really into their singles . Not that their past single releases were bad but something about Bara to Taiyou kicked things into high gear .
Let alone the video accompanying the song elevates its status as it has a 1/2 band 1/2 dance concept which I feel it's cool & unique .
Before I saw the video preview , KinKi Kids 1st debuted/performed Bara to Taiyou on NTV's THE MUSIC DAY Natsu no Hajimari. & I didn't understand why each of them spilt into doing different things but upon seeing the full video eventually , it makes sense .
KinKi Kids' last few single releases have been quite sporadic but I do hope that subsequently until next year , they will be more musically active & the fact that 2017 is their 20th anniversary since they 1st released Glass no Shounen , it's a surreal feeling .
For now I don't think there's a need to worry as they will release 2015-2016 Concert KinKi Kids DVD + Blu-ray next month on 10th Aug but until then , Bara to Taiyou is solid & highly recommended to listen on loop .