V6 - Beautiful World

CD
CD + DVD A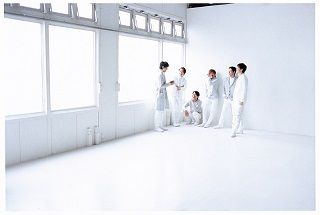 CD + DVD B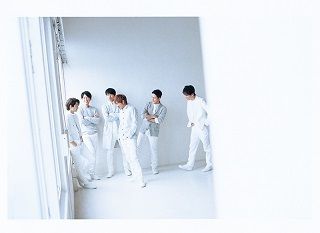 Beautiful World is V6's 46th single & it was released last week on 8th June .
This's the group's 1st single release of 2016 & their last single release was 2014's Timeless .
The A-side was chosen as the theme song for the drama Keishicho Sosa Ikka 9 Gakari starring member Inohara Yoshihiko .
Beautiful World was provided by singer-songwriter Hata Motohiro , making this the 1st time V6 collaborated with Hata . It's a medium-tempo tune written and composed by Hata . In addition , Hata was also in charge of the chorus & guitar performance .
There're 3 B-sides available in the single , as noted below :
- by your side ; a video was made . It was used as the CM song for smartphone game app Love Cen ~V6 to Himitsu no Koi~ as well as the ending theme for V6's programme Amazipang! that's broadcast on TBS
- Fuwaku (20th Century) (CD Only Track) ; Written by KIRINJI's Horigome Takaki , the song conveys the message , "Continue to be yourself no matter your surroundings" & it has a 1980's disco music feel
- Telepathy (Coming Century) (CD Only Track) ; Described as a nostalgic song with warmth that portrays the will to move forward
Inohara Yoshihiko returns for the 11th season of Keishicho Sosa Ikka 9 Gakari & V6 once again provides the series' theme song . Beautiful World is a warm medium-tempo ballad written by Hata Motohiro , who also participated in the song's chorus and instrumentals .
After celebrating 20 years in the business last year , it's great to see V6 continue on releasing music & Beautiful World is well beautiful .
In addition , the music style found in Beautiful World is very different from their past singles .
There's no way not feeling happy in listening to Beautiful World & kudos to Hata Motohiro for creating this light cheery sounding song for the group .
I hope V6 will continue to work with other musicians on their material because not only it keeps things interesting , it also allows them to experimental musically , be it good or bad .
So far that doesn't seem to be a problem and here's to more solid music to be added to 1 of Johnnys' most established group's music discography .