Namie Amuro - Mint

CD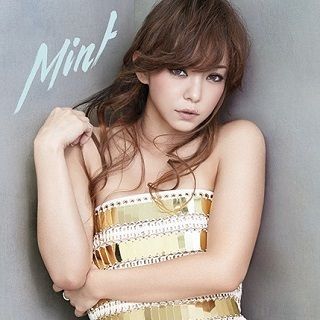 CD + DVD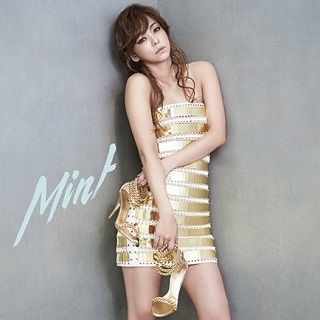 1) Mint
2) Chit Chat
3) Mint -Instrumental-
4) Chit Chat -Instrumental-
Mint is Namie Amuro's 42nd single & it was released last week on 18th May .
Namie's 1st single release of 2016 , the A-side was picked to be used as the theme song for Kansai TV / Fuji TV's drama Bokuno Yabai Tsuma which's a suspense drama that revolves around a husband and wife (played by Ito Hideaki and Kimura Yoshino) .
The drama's production team approached Namie and asked her to provide the theme song . Namie commented , "I'm grateful to receive the offer to provide the theme song for Bokuno Yabai Tsuma . I'd be happy if Mint captured the essence of the drama . It's a fast-paced thrilling track told from a women's perspective . By singing this thrilling track with a sense of speed from a woman's point of view , I hope to deliver the drama's charm even more . "
Ito Hideaki who acts in Bokuno Yabai Tsuma remarked , "From her singing and dancing debut days , Namie had this cute image and now she has a sophisticated adult image . The sound of the guitar which starts off the song , is heart pounding & the song conveys the feelings of liking someone but feeling trapped . The lyrics also reveal the malicious thoughts of Maria (Kimura Yoshino's character) . I think it's a good fit for Bokuno Yabai Tsuma . "
Chit Chat serves as the B-side in the single . Strangely there was no B-side information included initially when early details on Mint were released but aside from that , Chit Chat contrasts the A-side quite well although the melody sounded like something it comes from a computer video game .
Namie Amuro's 1st single of 2016 , Mint is a serious thrilling dance rock number with a memorable melody that's accompanied by a mysterious guitar phrase .
I actually liked Namie's previous single Red Carpet but I feel that it has a mismatched concept & all the while I'm not a big fan of her ballads .
But I like Mint a lot as it's what Namie does best which's upbeat songs and the sound that Mint has is not a typical hip pop track . In addition , Mint is edgy and aggressive which fits the Bokuno Yabai Tsuma drama really well .
It reminds to be seen what Namie's next music move will be seeing that she's going to embark on a new tour namie amuro LIVE STYLE 2016-2017 in August which will take place until March 2017 .
If not , in between namie amuro LIVE STYLE 2016-2017 , Namie might release another new single ? Only time will tell .