Kanon Wakeshima - Unbalance by Me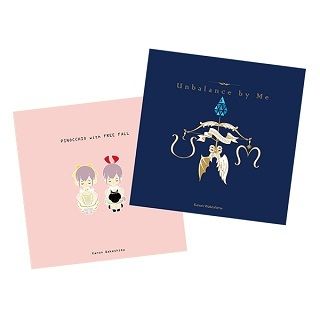 1) Unbalance by Me
2) Jiyuu Rakka To Pinocchio
3) Unbalance by Me -Instrumental-
4) Jiyuu Rakka To Pinocchio -Instrumental-
Unbalance by Me is a special single released by Kanon Wakeshima which's only made available for sale in
Unbalance by Me Kanon Wakeshima Live Tour 2016
.
This release is sold together with a CREATIVE BOOK for 4,000 Yen .
The A-side is a straight up no nonsense upbeat song that has plenty of attitude and charisma . As for the B-side Jiyuu Rakka To Pinocchio , it contrasts Unbalance by Me well by being a slow paced mid tempo song .
I frankly enjoy both tracks & it's unusual for Kanon to release Unbalance by Me in this manner and let alone , her record label do not count this as her next single after she released Love your enemies in Feb .
It's odd & let alone for Kanon to make Unbalance by Me for purchase only if you attend Unbalance by Me Kanon Wakeshima Live Tour 2016 , it's a bit unfair for those who weren't able to go .
But that said , hopefully the 2 songs will be made available in Kanon's next album but if not , both tracks can be found and heard on YouTube .