Hey ! Say ! JUMP - MajiSUNSHINE

CD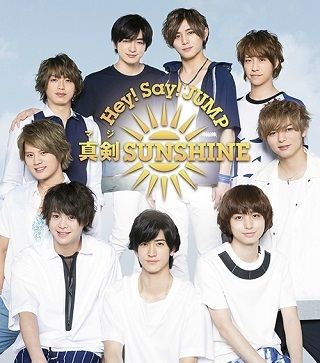 CD + DVD A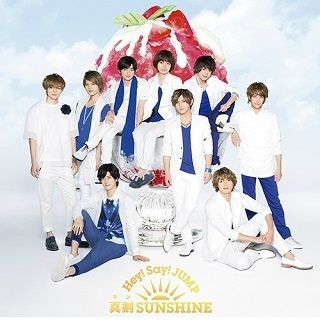 CD + DVD B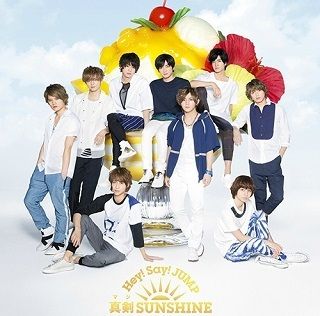 MajiSUNSHINE is Hey ! Say ! JUMP's 16th single & it was released on 11th May .
The group's 1st single release of 2016 , MajiSUNSHINE was used in the ads of Kose Cosmeport's Sun Cut .
Described as a Summer song that centres on the feelings of a boy in love , MajiSUNSHINE is a festival track that will make you suddenly want to start dancing .
There're 4 B-sides in total in the single with the 1st 2 tracks found in the CD only edition of MajiSUNSHINE .
We are Otokonoko ! was used as the ending theme for TV Tokyo's Little Tokyo Life & this feisty upbeat song is quite memorable .
As for Eve , it's a keeper as it's the only ballad in the single which contrasts the A-side quite well .
The other 2 B-sides are available in each CD + DVD edition of the single and both are handled by the sub units within the group .
Party Monster is included in the CD + DVD A edition and this's sung by the younger members Hey ! Say ! 7 .
Surprisingly despite the title , Party Monster is actually an aggressive driven song . It has a mature grown up tone which Hey ! Say ! 7 handled pretty well .
Speed It Up is found in the CD + DVD B edition of MajiSUNSHINE and this song is sung by the older members Hey ! Say ! BEST .
In playing up the song title , there're considerably sound effect references found dotted within Speed It Up . Aside from this , this's actually a not bad upbeat track .
Love blooms under the blue skies in Hey ! Say ! JUMP's 16th single , the Summer love song MajiSUNSHINE . The energetic Summer dance number is a CM song for cosmetics brand Kose .
I wasn't a fan of the group's last 2 singles (Chau# / Wo I Need You & Kimi Attraction) as I felt they sounded too rather childish for my liking but luckily my faith in their singles has been restored to a certain extent with the release of MajiSUNSHINE .
Surprisingly if not oddly , Hey ! Say ! JUMP has not released a Summer inspired single until now & for once when I listened to MajiSUNSHINE , I don't feel embarrassed even though it slightly made me cringe but not as bad as their last 2 singles .
Considering that Summer is around the corner , MajiSUNSHINE really fits the season so for once I can pardon them but hopefully their subsequent releases , they will consider to go for the adult mature sound .
Their earlier single songs like Your seed , Mayonaka no Shadow Boy , Hitomi no Screen were great and back then the members were still quite young & for them doing a reverse music turn on their material now , that feels really strange .
Since they will be doing a new tour in July , I guess their next music release will be a new album ?