Kis-My-Ft2 - Gravity

CD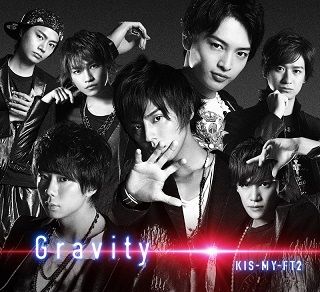 CD + DVD A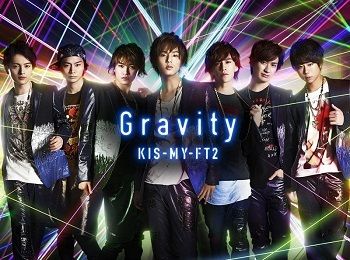 CD + DVD B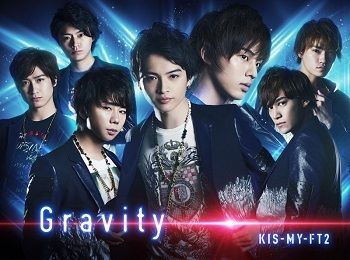 Gravity is Kis-My-Ft2's 16th single & it was released on 16th March .
The group's 1st single release of 2016 , Gravity was picked to be used as the theme song to NTV's late-night drama MARS: Tada , Kimi wo Aishiteru. which's a live-action drama adaptation of Souryo Fuyumi's popular manga MARS. .
Member Fujigaya Taisuke and actor Kubota Masataka were cast as the leads in MARS: Tada, Kimi wo Aishiteru.
The A-side is described as an uptempo dance tune with a sense of speed .
There're 3 B-sides in the single . The 1st 1 is something called MU-CHU-DE Koishiteru .
MU-CHU-DE Koishiteru was used to promote Ginza Calla which Fujigaya stars in the ads . A recording movie video was made & included in the single .
Despite the weird title , MU-CHU-DE Koishiteru is actually a nice uptempo song although I feel it sounds like something that should have been released during Winter as it has that Christmas vibes when I listened to it .
Crystal Sky & Gravity -Ballad ver.- are only available in the CD only edition of the single .
Out of the 3 B-side , Crystal Sky is my favourite as this's EDM autotune at its best .
Whereas for Gravity -Ballad ver.- , I'm not so keen on this version of Gravity . The A-side itself is fantastic but somehow I'm not feeling the ballad version of the song .
Perhaps the group was trying to recreate what they did for their 2012 / 5th single Ai no Beat where they did the song in 2 different music styles (which both the Dance & Rock renditions were good) but for Gravity -Ballad ver.- , I would have prefer it much more if the rap verses were excluded as end of the day , I still can hear traces of the original melody in it .
Kis-My-Ft2 musically kicks off 2016 with Gravity , which's a solid release and just like the song title , you can't help but be drawn onto this catchy track the moment you 1st hear it .
2016 will be the group's 5th anniversary since their music debut & it feels like yesterday when their debut single Everybody Go was 1st released .
Hopefully they will have something special planned to mark this milestone . But for now , Gravity is highly worth checking out .