NEWS - Hikari no Shizuku / Touch

CD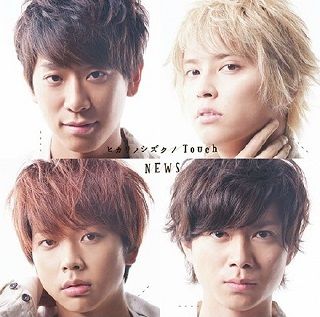 CD + DVD A
CD + DVD B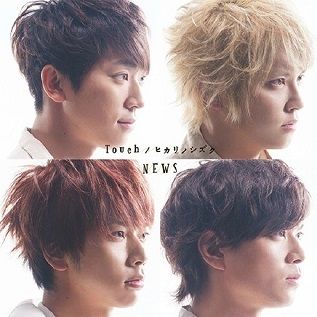 Hikari no Shizuku / Touch is NEWS's 19th single & it was released on 20th Jan .
This's the group's 1st single release of 2016 & their last double A-side single release was 2012's WORLD QUEST / Pokopon Pekorya .
Both Hikari no Shizuku & Touch have videos made . In addition , the 2 A-side tracks showcase the quartet's refined classic style .
The 1st A-side Hikari no Shizuku was picked to be used the theme song for Fuji TV's drama Kasa wo Motanai Aritachi .
Kasa wo Motanai Aritachi is based on member Kato Shigeaki's short story of the same title . Shige himself stars in the drama & likewise for Kiryama Renn , Sakata Masanobu Adachi Rika , Watanabe Mai , Takeda Rena , Minamisawa Nao & Raita Ryu .
Hikari no Shizuku is described as an inspirational support song for young people who are troubled or hesitant that gently shines a light on the troubles & doubts of young people .
The 2nd A-side Touch was used in the ads of Nissen with NEWS appearing in the ad themselves . This light upbeat Pop love song is a good contrast against the ballad driven Hikari no Shizuku .
Hoshi no Tabibitotachi & whis・per serve as B-sides in the single which both of them are only available in the CD only edition of the single .
Both B-sides are equally strong sounding memorable upbeat tracks . I was hoping at most 1 of them would be a ballad but aside from this , I enjoy them a great deal .
NEWS kicks off 2016 with a new double A-side single Hikari no Shizuku / Touch ! . It's a great music start for the group as this's yet another solid single release added to their discography .
And they definitely shows no signs of slowing down as their 7th album QUARTETTO will be released on 9th March and both A-side singles are included in the new album .
I just hope that QUARTETTO will be a lot more better than White as I didn't liked their previous studio album that much so here's hoping NEWS will prove me wrong album wise .