Koda Kumi - On And On & NO ME WITHOUT YOU

CD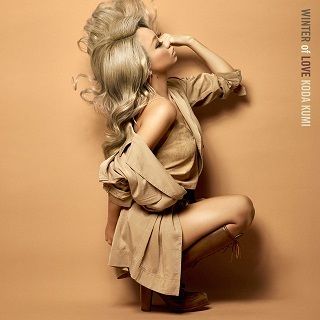 CD + DVD & CD + Blu-ray
Both editions , the DVD & Blu-ray disc include music videos
On And On & NO ME WITHOUT YOU are 2 new songs included in Koda Kumi's new Winter ballad compilation album WINTER of LOVE .
WINTER of LOVE was released last week on 20th Jan & both songs have music videos made .
On And On is found as track #1 in WINTER of LOVE & the song was released digitally on 13th Jan .
This smooth sounding piano driven no. is a nice one and it's pleasant sounding on the ears . The only thing I don't quite like slightly on On And On is after a while , the 3 words get repetitive but aside from this , it's not bad .
NO ME WITHOUT YOU is track #17 & with the words "I'm here, because of you" , Koda used this as a platform to send a heartfelt message of appreciation to the fans that have continually supported her . Koda further commented , "I want to emotionally connect my feelings to the fans" .
I prefer NO ME WITHOUT YOU over On And On as it's a touching song & lyrically , it speaks just how much Koda's fans meant to her as title itself said it all . The piano driven song struck a chord in me when I 1st heard it & the preview didn't do justice to the final version of the track .
This Winter , indulge in some romance with Koda Kumi's WINTER of LOVE ! Following last year's SUMMER of LOVE , the diva returns with a new compilation featuring her most memorable moving ballads , including hands , you , Yume no Uta , Ai no Uta , Moon Crying & Suki de, Suki de, Suki de. .
I frankly didn't felt that surprised when WINTER of LOVE was announced and knowing it's avex , this bound to happen again . Both new songs add a fine addition to Koda's ever expanding music discography but like what I've mentioned when I reviewed the new material included in SUMMER of LOVE , On And On & NO ME WITHOUT YOU do just fine if they were released as standalone song singles .
It reminds to be seen if both new material included in SUMMER of LOVE & WINTER of LOVE will be included in a future studio album of Koda but for now , her next release KODA KUMI 15th Anniversary LIVE The Artist DVD/Blu-ray will be released on 23rd March .