NEWS - Yonjuushi

CD + DVD Regular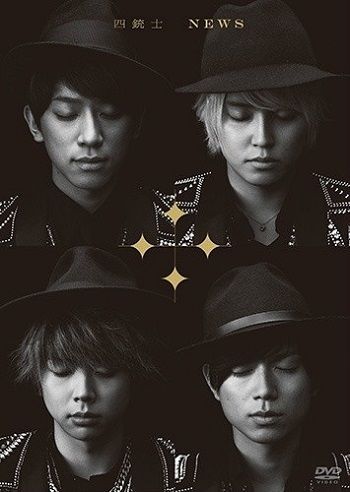 CD + DVD Limited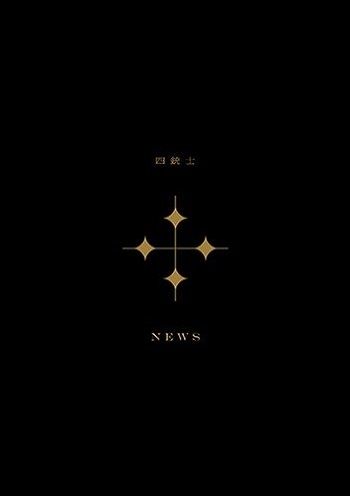 Yonjuushi is NEWS's 1st DVD single & it was released last month on 25th Nov .
The A-side was picked to be used as the opening theme song for the 2nd season of the anime Kindaichi Shounen no Jikenbo R .
Yonjuushi is described as a Classical Pop song which sampled Sergei Rachmaninov's Rhapsody on a Theme of Paganini . It was arranged by female conductor Nishimoto Tomomi . Conducted by Nishimoto , IlluminArt Philharmonic Orchestra was in charge of the music .
Its release coincides with the group's 12 year anniversary since the release of their 1st single NEWS Nippon in 7th Nov 2003 .
A Classical meets Pop song might sound like a music recipe for disaster but that's not the case for Yonjuushi . It's another music risk that NEWS undertook but it certainly paid off for them .
For me , what I like about Yonjuushi is that even if you don't like Classical music , it's still appealing . There's a fine line that has been stuck for this track as if it's too Classical sounding , it might not be appreciated by mainstream listeners while if it's too Pop sounding , Yonjuushi might be written off as a rip off track .
There're a total of 3 B-sides available in the DVD single . The 1st B-side ANTHEM was chosen to be used as the official song for FIFA Club World Cup Japan 2015 .
ANTHEM follows in the same music footsteps as WORLD QUEST & ONE -for the win- with all 3 tracks chosen to promote soccer . Depending on how you look at it , it might be a good or bad thing but for me , I like the above mentioned songs & likewise for ANTHEM .
Eien & SPEAKER are only available in the CD + DVD regular edition of Yonjuushi .
The only ballad in the single , Eien definitely stands out . The only thing I don't like about it is the abrupt ending when I 1st heard it .
As for SPEAKER , it's an upbeat no. that has plenty of auto tune thrown in for good measure . I enjoyed this song & that goes for the other 2 B-sides in the DVD single .
2015 has been a fulfilling musical year for NEWS & it's the 1st time they released a DVD single in their discography but Yonjuushi is overall a solid release .
NEWS has been very experimental with their single music releases this year . From going Oriental in KAGUYA , to Bollywood in Chumu Chumu and now Classical meets Pop in Yonjuushi , it has been very fun in listening to what they've released this year as each of them are very different from one another .
Their 6th album White is the only downside as I feel it wasn't as good as their previous self titled album but singles wise , they have been more engaging than ever .
And they're not showing any signs of slowing down when 2016 kicks off as their 19th single Hikari no Shizuku / Touch will be released on 20th Jan 2016 .
That's something I look forward to hear . For now , Yonjuushi is a DVD single worth recommended to check out .