Namie Amuro - Red Carpet

CD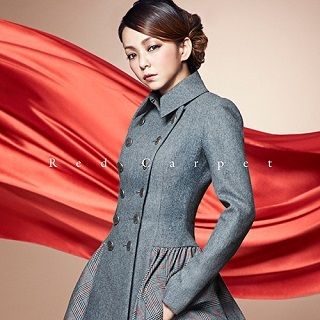 CD + DVD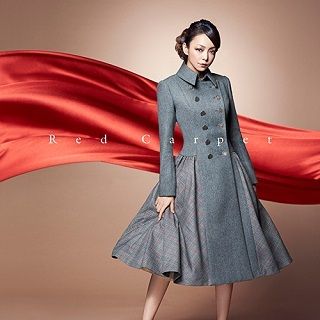 1) Red Carpet
2) Black Make Up
3) Red Carpet Instrumental
4) Black Make Up Instrumental
Red Carpet is Namie Amuro's 41st single & it was released last week on 2nd Dec .
Namie's 11th album _genic was released in June . Single wise , her last single release was last November's BRIGHTER DAY .
Red Carpet is described as a positive neo soul tune with "walking on the red carpet known as life , to everyone of you" as its theme . A mid-tempo song with powerful yet gentle vocals , Red Carpet is a soulful contemporary grown-up ballad with an accessibly mature sound that's perfect for the season & promo wise , it was picked to be used in the ads of KOSE COSMEPORT OLEO D'OR featuring Namie herself .
Black Make Up serves as the B-side in the single . It's described as an up-tempo song with a danceable edgy R&B beat that contrasts the A-side .
Promo wise , Black Make Up was picked to be used as the theme song for the One Piece special One Piece ~Adventure of Nevlandia~ which Fuji TV will broadcast it on 19th Dec .
Black Make Up is Namie's 2nd song to be used to promote One Piece , after 2011's Fight Together where it was used as the opening theme for the One Piece anime series .
Namie Amuro wraps up a successful 2015 with the release of _genic & now her latest single offering , Red Carpet .
While I enjoy Red Carpet , this single feels a bit confused as for starters , the song itself doesn't match up to the title & jacket covers + promo picture . Likewise , the music video that accompanied Red Carpet , it has a Winter setting .
When I think of the words Red Carpet , I would visualise a song that's something more towards the vein of _genic's Fashionista . Instead for Red Carpet to be a mid tempo Winter inspired no. , it's a bit strange .
But aside from these minor mis steps , it's another single that I enjoyed from Namie & with the release of Red Carpet , Namie has attained yet another Oricon record seeing that Oricon reported that Namie now officially has consecutive Top 10 singles for the past 21 years .
That achievement is impressive & most certainly a great accolade besotted to Namie as she really deserves it . That said , I can't wait to see what her music plans are for 2016 now .