Kanon Wakeshima - Kimi wa Soreiyu

CD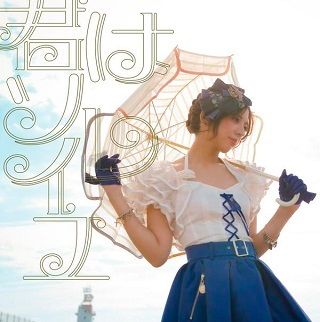 CD + DVD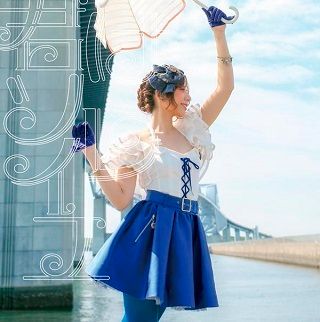 1) Kimi wa Soreiyu
2) Princess Charleston
3) Kimi wa Soreiyu (instrumental)
4) Princess Charleston (instrumental)
Kimi wa Soreiyu is Kanon Wakeshima's 8th single & it was released last month on 25th Nov .
Kanon's latest single offering was released 7 months+ since her previous single RIGHT LIGHT RISE .
Promo wise , Kimi wa Soreiyu was used as the ending theme for Strike・The・Blood OVA anime .
Kimi wa Soreiyu is actually not bad and unlike RIGHT LIGHT RISE , this song is a lot more softer and less uptempo . As such , it has a rather chilled out feeling attached to it .
Princess Charleston serves as the B-side in the single & this song was originally found as track #8 in Kanon's 2nd album Shoujo Jikake no Libretto ~LOLITAWORK LIBRETTO~ .
The version that's included in Kimi wa Soreiyu has been re-recorded .
It was a surprise to see Princess Charleston in the single and let alone it was also odd that Kanon chose to re-record it . Nonetheless , Princess Charleston was 1 of my favourite tracks in Shoujo Jikake no Libretto ~LOLITAWORK LIBRETTO~ as it has a less serious fun approach .
As for the re-recorded version found in the single , it's a bit longer and it doesn't stray too much from what the original take offered .
Kanon Wakeshima concluded 2015 with the release of her latest single offering Kimi wa Soreiyu & the past 2 years have seen Kanon being more musically active than ever , as compared to when she was still in her previous record label .
I had a feeling that Kanon's previous record label had trouble on how to market & promote Kanon as she's not the typical female solo that you would expect .
Kanon debuted in 2008 but her discography is still considered small as compared with other established acts . That looks set to change since her music releases have been gaining ground over the past 2 years & Kanon will kick start 2016 with the release of her 9th single which's titled Love your enemies .
Love your enemies will be released on 10th Feb 2016 & Kanon's next single will be used to promote the selector destructed WIXOSS anime movie .