ARASHI - Calling / Breathless

CD
CD + DVD A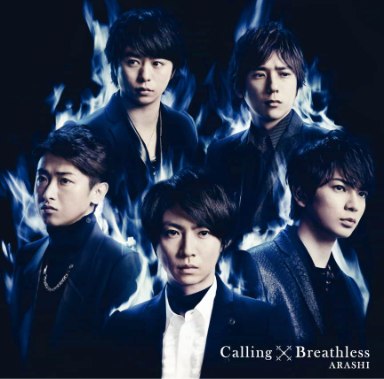 CD + DVD B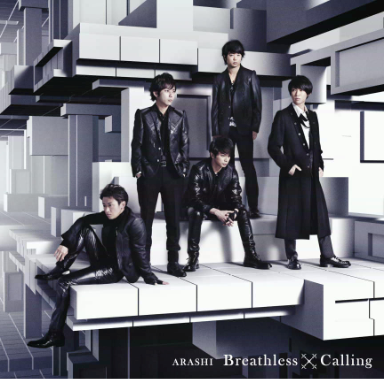 Calling / Breathless is ARASHI's 40th single & it was released on 6th March .
Their 1st single release for 2013 , this's the group's 1st double A-side single release in 4 years since 2009's Ashita no Kioku / Crazy Moon ~Kimi wa Muteki~ .
The 1st A-side Calling was picked to be used to promote the drama Last Hope , starring Aiba Masaki & it's described as a rock tune .
Calling has an impressive band sound with a somewhat nostalgic guitar phrase . The song talks about important themes such as equality , life & hopes .
Aiba commented about Calling - "It's a song that has catchy lyrics with the theme of hope . I don't get that many solo parts in ARASHI's songs but this time I want to sing with a fresh feeling . This is the beginning of our 30s . I was really happy when I was offered to participate in Last Hope . I want to do my best as a member of ARASHI & because we have a lot of people supporting us , I plan to enjoy it to the fullest . "
The 2nd A-side Breathless was picked to be used as the theme song for the movie Platina Data , starring Ninomiya Kazunari .
Described as an aggressive dance number , it's a mysterious song that's about the abyss in the human mind .
I have to say that while I find both A-sides equally fantastic if not very strong sounding , Breathless is my fave between the 2 as it reminded me of a mixture of Face Down & truth .
ARASHI doesn't release that many dark themed songs as singles but with regards to Breathless , they did it very well . Not that Calling isn't great but Breathless has that X factor going on in it , making it the more superior A-side in my opinion .
2 B-sides are included in Calling / Breathless in which both tracks are only included in the CD only pressing of the single .
Ōrai !! (Alright !!) is the 1st B-side & as the title suggests , it's a very fun upbeat song that's guitar driven . Having a balance/contrast against the 2 A-sides , Ōrai !! is 1 of those songs that keeps me very energetic/motivated in a good way , with it being quite fast paced .
full of love is the 2nd B-side & this's the only ballad in the single which perhaps is the perfect track in concluding Calling / Breathless , seeing that the 1st 3 above mentioned songs were not ballads , so something like full of love is there to wrap things up nicely .
ARASHI kicks off 2013 with their 1st double A-side single in nearly 4 years ! Calling is a positive guitar-driven tune about hope that serves as the theme song for the drama Last Hope . Meanwhile , Breathless is an aggressive dance number with a mysterious atmosphere .
It's hard to believe it took them almost close to 4 years in releasing another A-side single release but I must say for a 40th single release , this serves as a landmark milestone for the guys & I can't recall the last time that I really enjoyed an ARASHI single tremendously .
I'm usually very critical of what ARASHI releases but Calling / Breathless really exceeded my expectations in more ways than other . Even their B-sides this time round are strong enough to stack up against what the 2 A-sides has to offer & it's saying something as their B-sides in recent times have not been as good if not forgettable .
But with that said , their fans have spoken & already with the extremely strong sales that Calling / Breathless has obtained at this point in time , action speaks louder than words .